'Tis the Season! With the holidays in full swing, it's the perfect time to jump in and experience everything going on in both Call of Duty®: Infinite Warfare and Call of Duty®: Modern Warfare® Remastered designed to bring you good tidings and cheer! Here's a list of what you can do over the holidays across Call of Duty®.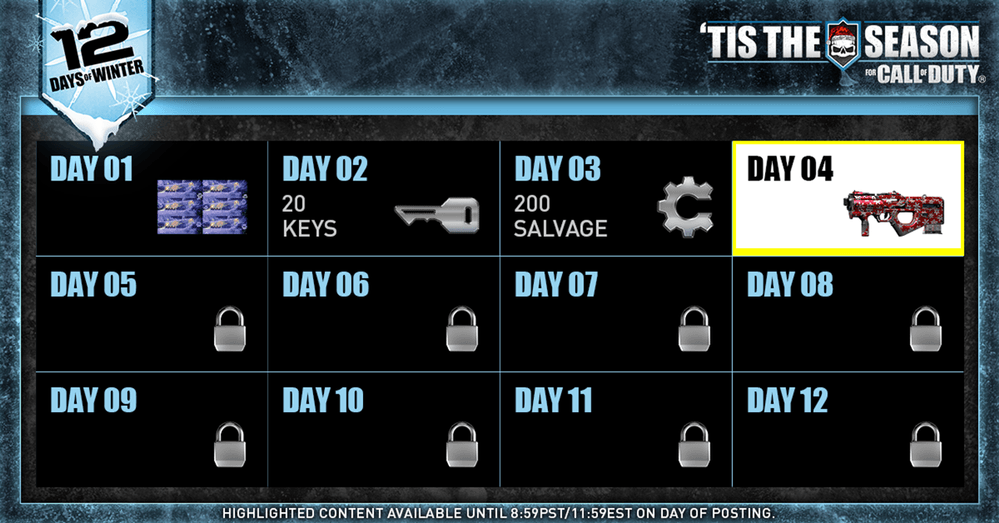 12 DAYS OF WINTER
First up: free stuff! We're showering players with gifts during the holidays through our 12 Days of Winter! Just for logging into Call of Duty: Infinite Warfare, you can pick up a new gift every day until January 1. So far we've given away a 'String 'Em Up' Animated Calling Card, 20 Keys, 200 Salvage, and today you can grab a winter-themed RPR Evo - Sled Shot Prototype Weapon! Just remember to log in and get it today, because these gifts only appear for one day!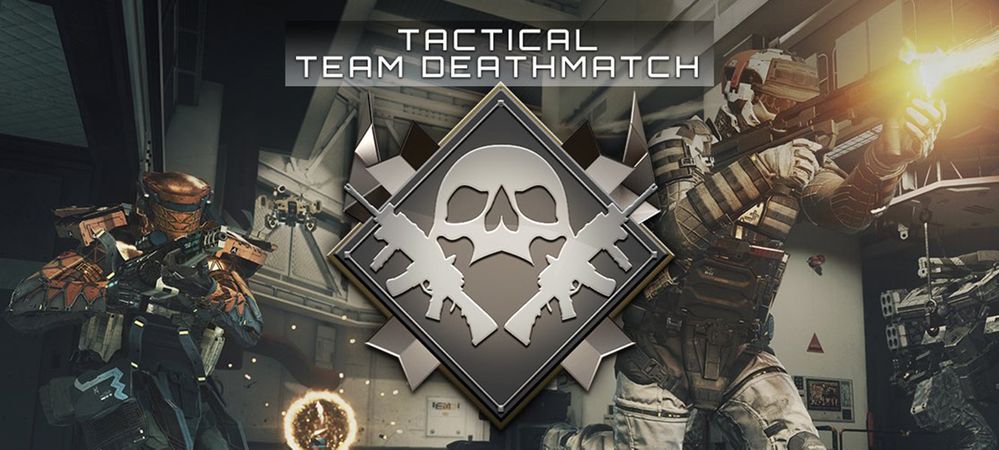 TACTICAL TEAM DEATMATCH
Infinity Ward is extending the new Tactical Team Deathmatch playlist through the holidays. It's a new playlist that's something of a throwback. Tactical TDM brings back a classic gameplay style to the core multiplayer experience, delivering a new level of methodical and strategic gameplay:
Boost jump is removed.

Player movement speeds with weapons vary significantly to add more contrast per weapon class.

Weapon damage has been rebalanced to fit this movement set.

Headshot damage has been increased.

Limited wall running still allows access to key areas.
Since being introduced, TTDM has been very popular, and Infinity Ward had this to say about the mode: "We looked at player movement and thought of some ways to make the gameplay more tactical. In this new mode boost jumping has been removed to keep combat grounded. Player movement speeds with weapons vary significantly to add more contrast to each weapon class. However, we've kept wall running to allow access to key areas in the maps. 
Weapon damage has also been rebalanced to better fit the new move set playlist. Most notably head shot damage has been increased to add higher skill a more advanced level to the of engagements. We look forward to your continuing feedback, and we'll see you online!"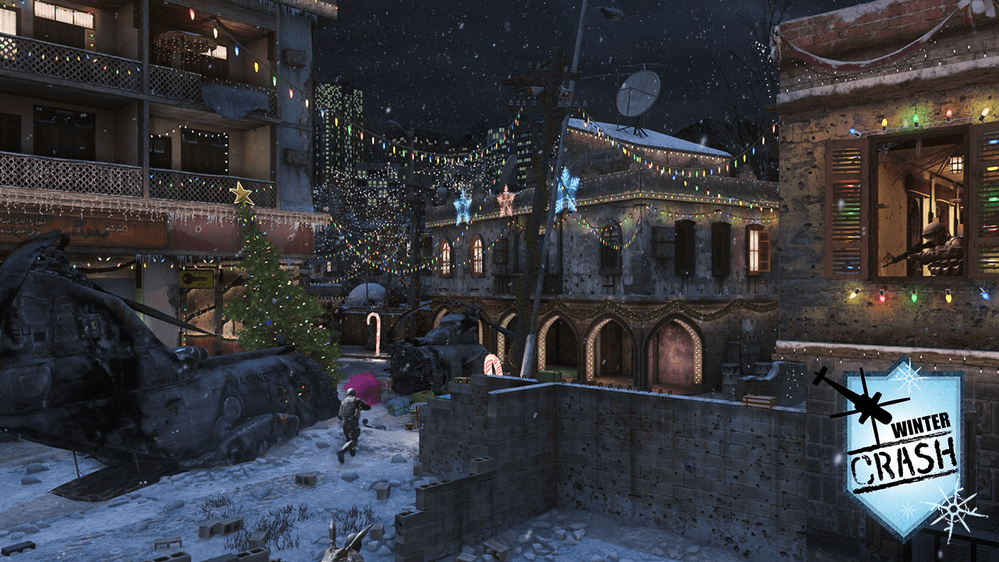 WINTER CRASH 24/7 PLAYLIST
When what to your wondering eyes should appear, but a Winter Crash 24/7 Playlist complete with reindeer! This holiday-themed makeover of the Crash map will be up throughout the holidays, giving you a chance to compete across a winter wonderland where enemies turn into a pile of presents when defeated. There are also challenges which will bring two special winter camos to all of your weapons. Both 'Ugly Sweater' and 'Gift Wrap' will be available to you after you complete specific challenges on this map for each weapon category.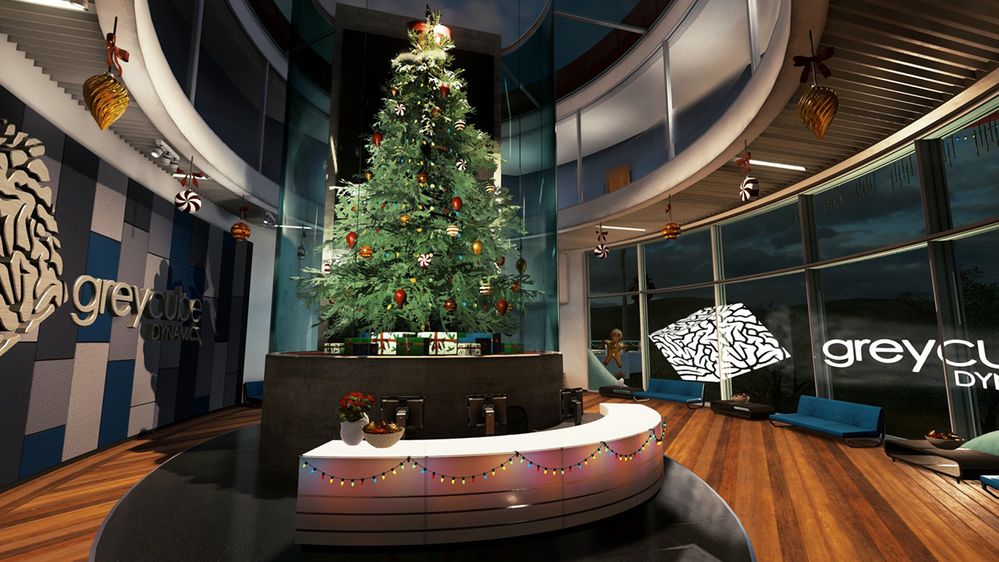 GENESIS HOLIDAY MAP
The Genesis Holiday map also launched this week, bringing a fun and festive remake to Headquarters for the Division of Mechanical Evolution (DOME) located on the California coast. Things are obviously in full holiday mode here at Greycube Dynamics, where even the robots sport festive hats while undergoing testing and maintenance. Have fun sprinting across the map and finding all of the holiday decorations while playing with friends and foes.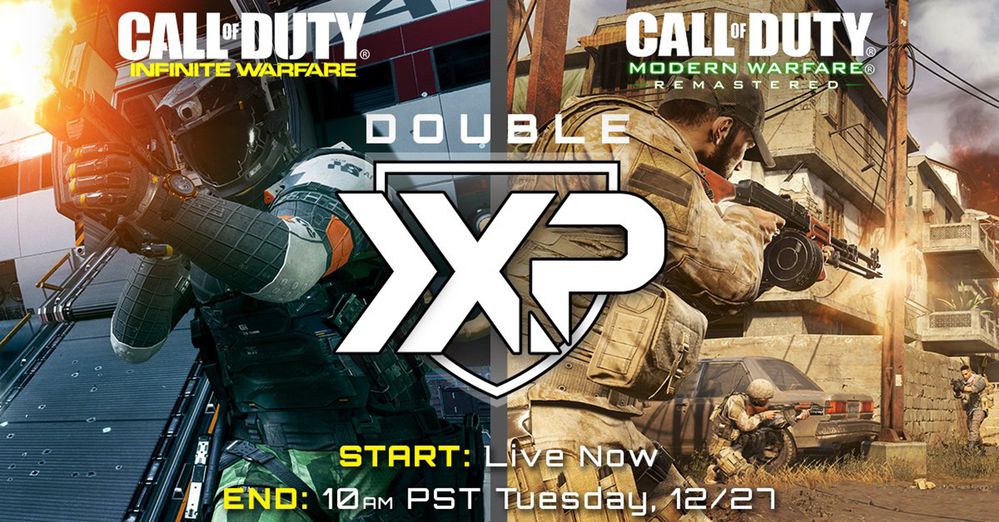 DOUBLE XP HOLIDAY WEEKEND
And last but certainly not least, we're running a Double XP holiday weekend in both Call of Duty: Infinite Warfare and Call of Duty: Modern Warfare Remastered! You can rack up double experience points in both games right now through 12/27 at 10am PST, giving you a chance to advance quickly. Whether you're just diving into either game for the first time, or you're a seasoned player looking to prestige all over again, this weekend is a great opportunity to level up.
With everything happening over the holidays in 'Tis the Season, don't settle down for a long winter's nap or you might miss out!
For more intel about Call of Duty: Infinite Warfare, be sure to visit CallofDuty.com/infinitewarfare and follow @CallofDuty and @InfinityWard on Twitter.