It's a Double Cryptokey Weekend, and we're excited to announce a new bonus** for all Call of Duty: Black Ops 3 Season Pass owners. Starting today, anyone who already owns or purchases Black Ops 3 Season Pass in the future will get the following bonus items:
Black Market:
One Weapon Bribe
Ten Rare Supply Drops
Dr. Monty's:
Ten Vials of Liquid Divinium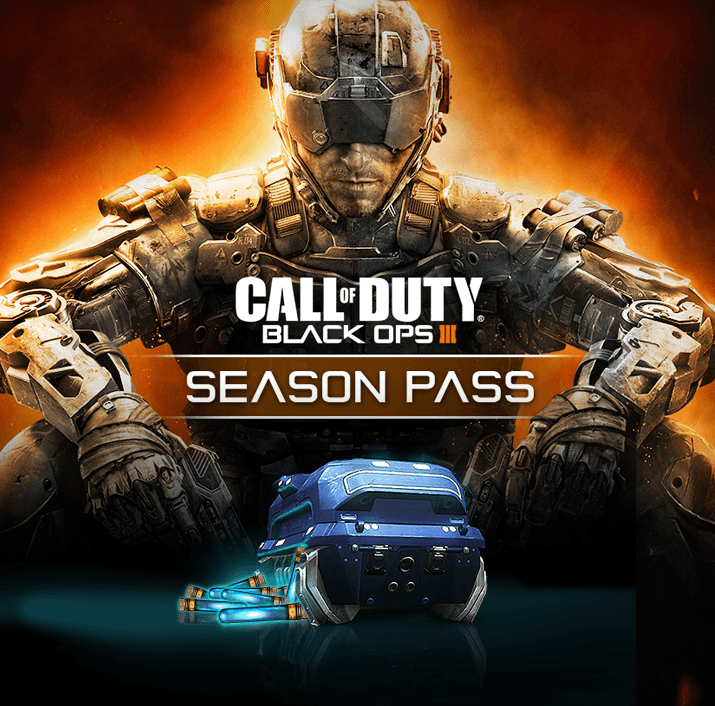 Weapon Bribes are a special kind of Supply Drop that include three items, one of which is guaranteed to be a ranged or melee weapon for use in multiplayer. Similarly, the ten Rare Supply Drops offered as part of the Season Pass Bonus will each offer three items, including at least one rare item or better. Supply Drops can feature anything from cosmetic items to unique weapons. For Zombies fans, Vials of Liquid Divinium can be used to craft Gobblegums—special consumables that can provide valuable offensive and defensive bonuses.
Alongside the Season Pass Bonus, today we're also introducing the Black Market Special Contract. Available to anyone that wins 75 matches from today onward as a one-time unlock, the Black Market Special Contract awards players with a Weapon Bribe and ten Rare Supply Drops. Coming soon, players will be able to complete other challenges in the form of Daily and Weekly Black Market Contracts for in-game rewards - stay tuned for more in the coming weeks. Best of all, Black Market Contracts are independent of the Season Pass Bonus, giving Season Pass holders a chance to effectively double their number of Weapon Bribes and Rare Supply Drops.
Looking for more on Call of Duty: Black Ops 3? Stay tuned to the Activision Games Blog and be sure to follow @Activision, @CallofDuty, and the developers @Treyarch on Twitter.
*Black Market is only available on Playstation 4, Xbox One, and PC.
**For a limited time only, while supplies last. Activision may discontinue this offer at any time. To receive this Season Pass Bonus offer, play Black Ops 3 online on PS4, Xbox One, or PC during offer period. 
Season Pass purchasers should not purchase map packs separately, as additional charges will apply. Availability, pricing, and release dates may vary by platform and territory. Season Pass content may be sold separately.   Game required, sold separately.