Call of Duty: Infinite Warfare is finally available worldwide, and you might be wondering how you can loadout your personal kit and show off your fandom. We've rounded up some of the latest Call of Duty gear available and where you can get it, so take a look and get your gear on.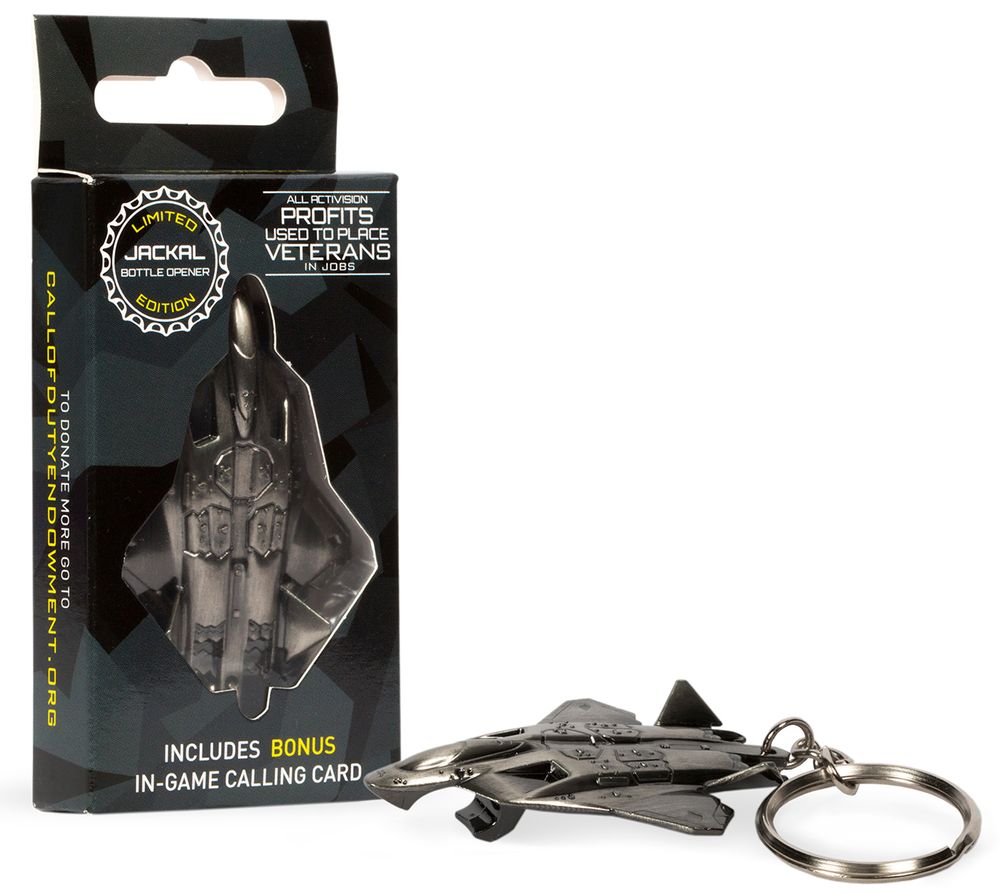 CALL OF DUTY ENDOWMENT
Founded by Activision Blizzard, the Call of Duty Endowment helps veterans find high-quality careers by supporting groups that prepare them for the job market and by raising awareness of the value veterans bring to the workplace. They have helped place over 29,000 veterans in high-quality jobs since 2009, and you can help!
While supplies last, you can purchase a pocket-sized, SATO multi-role Jackal fighter jet bottle opener/keychain at GameStop and Best Buy, and 100% of Activision profits will go to putting veterans into high quality jobs. You'll also receive a code for an exclusive 'Retro Jackal" calling card, redeemable in Call of Duty: Infinite Warfare multiplayer.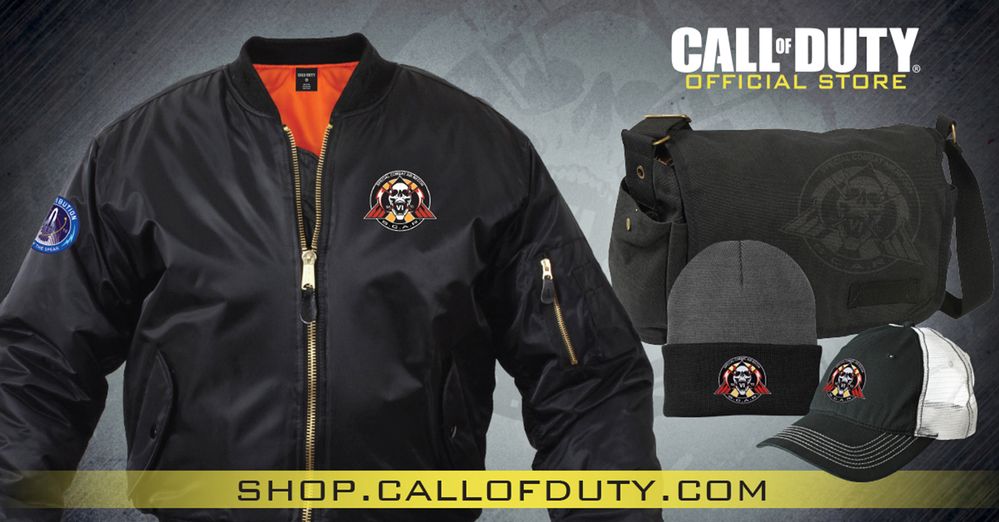 CALL OF DUTY OFFICIAL STORE
The Call of Duty Official Store offers a range of exclusive Call of Duty: Infinite Warfare and Call of Duty®: Modern Warfare® Remastered items, like the S.C.A.R Bomber Jacket, to the Modern Warfare Flat Brim Snapback Hat and much more.  Plus, for a limited time, you can you can purchase any shirt and get 10% off of any hat.

BEST BUY
Besides carrying the game, check out the exclusive Call of Duty: Infinite Warfare  and Modern Warfare items that Best Buy has available for purchase, like the S.C.A.R. Team Beanie and even Limited Edition Call of Duty: Modern Warfare socks to give you tactical toes.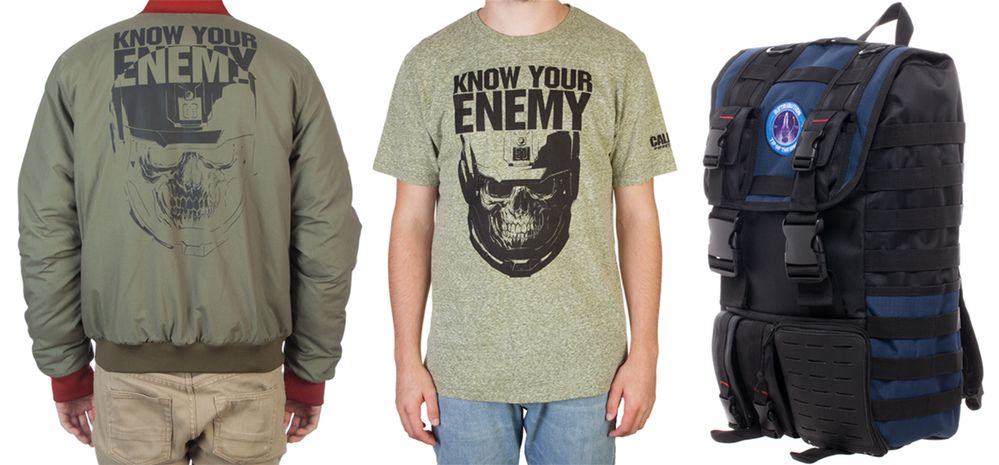 GAMESTOP
GameStop also has the game, along with some exclusive items urging you to "Know Your Enemy." Inspired by Settlement Defense Front propaganda artwork from the game's campaign, show your allegiance with unique apparel, like the SetDef t-shirt and bomber jacket. They also have additional in-game inspired items like a USNA Retribution backpack and more, including an exclusive Funko Pop! Call of Duty Zombies Monkey Bomb figure.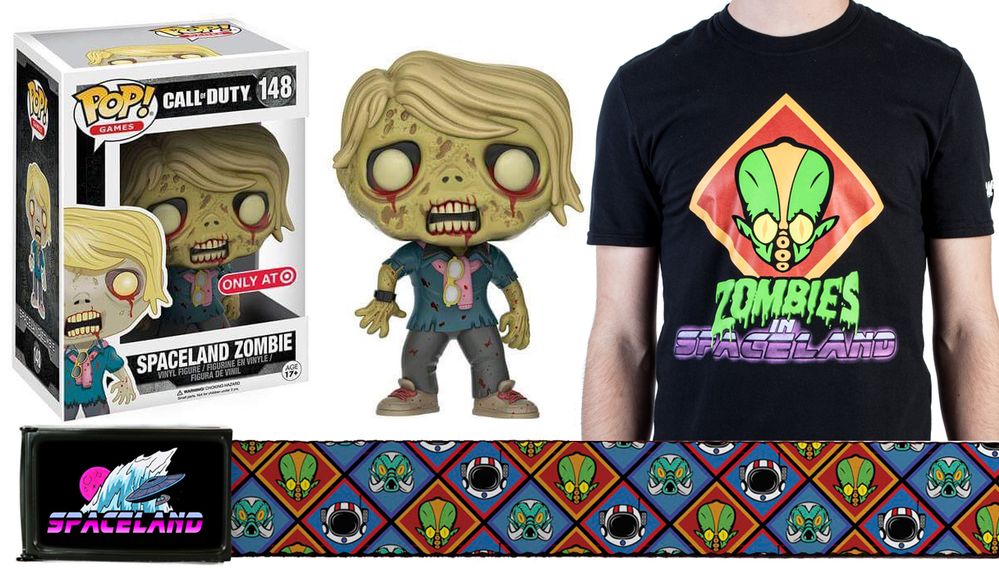 TARGET
Target is another retailer where you can pick-up the game, and they also have an exclusive line of merchandise based-on Infinite Warfare's all-new 80s-theme Zombies mode (Zombies in Spaceland).  Items include a t-shirt, Fatheads, belt, and an exclusive Funko Pop! 'Spaceland Zombie' figure.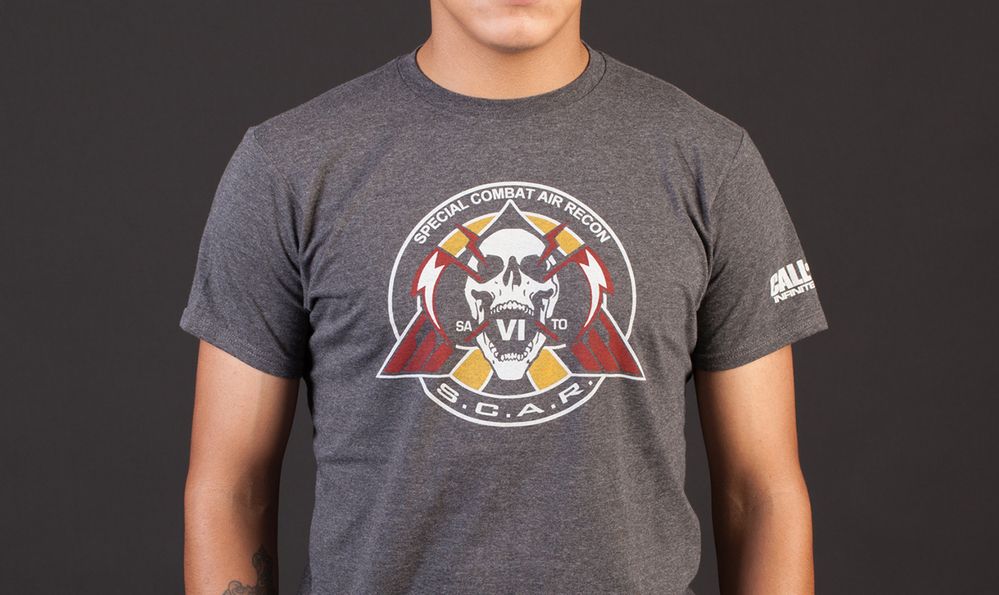 WALMART
Walmart also sells Call of Duty: Infinite Warfare, along with other awesome new Call of Duty merchandise, including an exclusive Special Combat Air Recon (S.C.A.R.) Team t-shirt so you can let the world know that you can pilot a Jackal with the best of 'em.

KONTROLFREEK
KontrolFreek makes products designed to enhance your gaming experience, and they have a line of exclusive performance thumbsticks straight out of Infinite Warfare, including designs inspired by S.C.A.R. Team and the infectiously rad Zombies in Spaceland 80s-theme park (which also glow in the dark!). Or for the Call of Duty veteran, kit out your controller with Modern Warfare or Call of Duty Zombies 'Quick Revive!' Perk-A-Cola-themed thumbsticks. You can order them directly from KontrolFreek, or find them at Best Buy and Gamestop.
And that's just the tip of the iceberg! There are plenty of new ways to show off your Call of Duty fandom out there, so gear up and display your loadout with pride.
For more intel about Call of Duty: Infinite Warfare, be sure to visit CallofDuty.com/infinitewarfare and follow @CallofDuty and @InfinityWard on Twitter.