Just in time for the 20th anniversary of the Crash Bandicoot series, this October, the beloved character returns with a special guest-starring role in Skylanders Imaginators, followed by a collection of remastered classic Crash Bandicoot games in 2017.
The news first broke at PlayStation's E3 2016 press conference, where fans and viewers around the world got a first glimpse at Crash Bandicoot's upcoming role in the Skylanders Imaginators Starter Pack Featuring Crash Bandicoot, available exclusively on PlayStation 4 and PlayStation 3 at launch. As part of the special Crash Bandicoot version of Skylanders Imaginators, Crash will return as one of the game's new class of characters, Senseis, and as a brand new toy. But Crash's role in Skylanders Imaginators extends far beyond aesthetics; the developers are bringing his distinctive personality and signature moves to the experience as well. Fans will be able to jump on TNT Crates to blow them up, collect a Bazooka Crate to get a rocket launcher, use a jetpack to attack from high in the air, or employ his classic spinning attack. As a Sensei character, Crash will have his own Sky-Chi attack where he uses his yo-yo to yank enemies into a spin attack. Jess Harnell will also be reprising his role as Crash in Skylanders Imaginators Featuring Crash Bandicoot.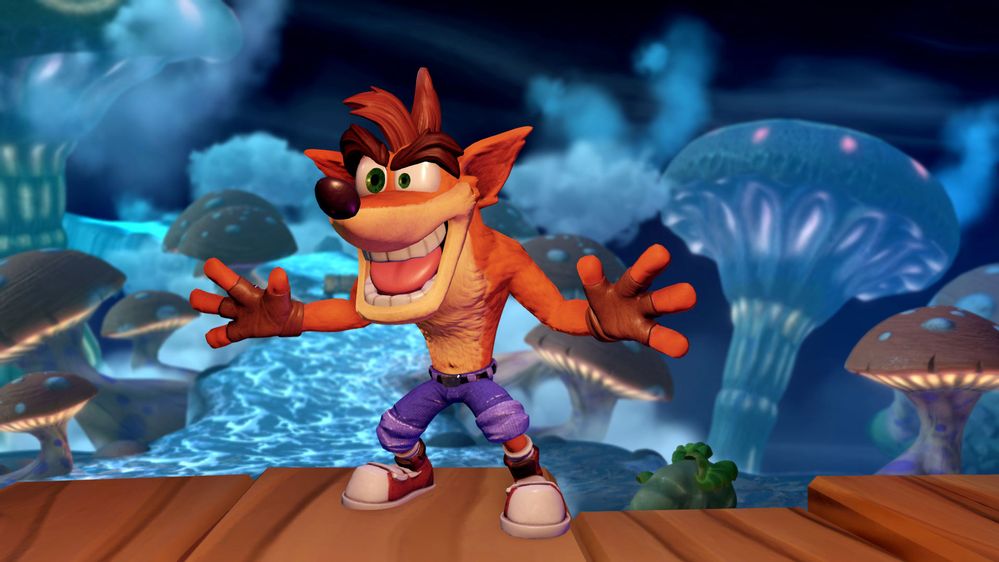 Alongside Crash's role in Skylanders Imaginators, today, it was also announced today that next year, we plan to launch a remastered collection of the first three Crash Bandicoot games—Crash Bandicoot, Crash Bandicoot 2: Cortex Strikes Back, and Crash Bandicoot: Warped —for PlayStation 4.
Skylanders Imaginators, including the Skylanders Imaginators Starter Pack Featuring Crash Bandicoot, will arrive beginning October 16 in North America. For more on Skylanders Imaginators, check out our announcement post and be sure to follow @Activision and @SkylandersGame on Twitter.