Find out what went into bringing MWR to current gen systems, and what you can expect when you step into the boots of John "Soap" MacTavish to experience the campaign all over again.
Starting this week, players who pre-purchase select editions of Call of Duty: Infinite Warfare on the PlayStation 4 are able to jump into the Call of Duty: Modern Warfare Remastered Campaign now until launch day on November 4.
We spoke with Ryan Burnett, Executive Producer at Raven Software about what went into remastering this modern classic, and what players can expect from the experience.
Activision Games Blog: The MWR campaign is now available for people who pre-purchase select editions on the PS4. What memories do you have of the original game when it launched?
Ryan Burnett, Executive Producer at Raven Software: Crawling through the grass in "All Ghillied Up" as the tank and soldiers slowly roll past you is one of the most intense, suspenseful moments I have experienced in gaming. I remember my hands getting super sweaty and my heart beating out of my chest. Definitely one of my favorite Campaign missions in the COD franchise.
What was the biggest challenge in updating this title for current-gen systems?
Staying faithful to the original game. We all have so many fond memories of playing the original game and we have such a passionate fan base; we didn't want to tarnish or alter those memories. We had daily debates during development on what & where we should keep the game exactly the same, add some extra polish and push hard to show off the power of the current-gen systems.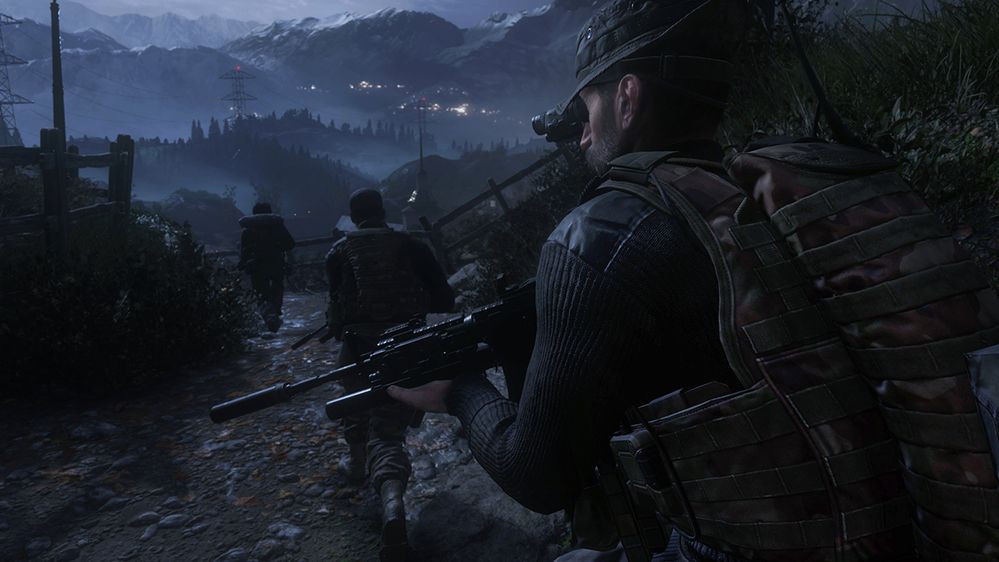 Did the team have a favorite level during development?
"Crew Expendable." This is one of the first levels we decided to take because not only is it one of the most memorable but it also has a lot of key pieces we wanted to nail during the development: the updated Captain Price model, big over the top cinematic moments and most importantly maintain the same moment-to-moment gameplay that we all loved from the original
What do you think players will immediately notice the first time they play the game?
The attention of detail we put into every level, scene and moment in the campaign. We rebuilt a ton from the ground up; from sound, to visual effects to make sure it would live up to the quality bar that our fans expect.
We know there are extensive graphic upgrades, but what about gameplay or sound changes?
This game was a labor of love for our studio and I think players will notice a great many upgrades including visuals, animations, cinemas, AI improvements, audio, visual effects, UI, and more.
What can we expect from the multiplayer when it launches on 11/4?
You can expect one of the most heart-pounding, moment-to-moment gameplay experiences ever created. Also players can expect expanded private match options along with the return of classic modes like cage match, sabotage, old-school, and headquarters, along with a few other surprises. We can't wait for the fans to join us online this November.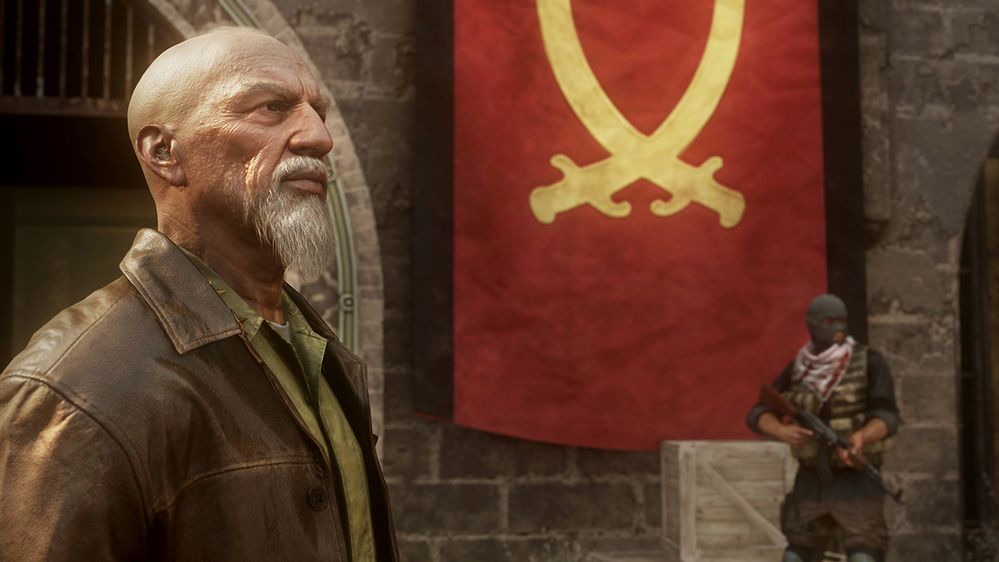 We've seen the trophy list for the PS4, and there are a couple of new surprises in there. What went into creating those?
Obviously we wanted to maintain the originals but as with many things on this project we wanted to take it a step further. We wanted to add a bit more for those completionists out there.
Are there any other secrets hidden in the game?
We have a few tricks up our sleeves but you will have to play to find them.
What is the team doing during the 30 Days Early campaign access, and what will you be doing on launch weekend?
Playing Modern Warfare Remastered! We also have a few brave souls who are aiming for that "Mile High Club" trophy.
What's your favorite loadout?
AK-74u, Bandolier, Juggernaut, and Extreme Conditioning. If I am standing still, my controller died or wife made me stop for dinner. She still doesn't believe me when I say the game can't be paused!
Call of Duty: Infinite Warfare will be released on Friday, November 4, and anyone who has pre-purchased the Legacy or Digital Deluxe Editions on PlayStation 4 at participating retailers will be able to play the Call of Duty: Modern Warfare Remastered campaign beginning on October 5. For more Call of Duty information, be sure to visit CallofDuty.com and follow @CallofDuty and @Activision on Twitter.