During the holiday season, you may find yourself remembering all the fond memories of playing video games. Whether it was that time you found a copy of Pitfall! wrapped up in package, or fired up Crash Bandicoot with some friends, the holiday season is probably when you made some of your greatest gaming memories.
For anyone with an appreciation for the classics, or for someone who wants something retro this holiday season, here's a gift guide that will help you figure out what to get before the holiday season ends.
The Must Haves
If you have people on your wish list who are gamers, giving them a video game that will bring them a blast from the past is a sure-fire way to get on his or her "nice list."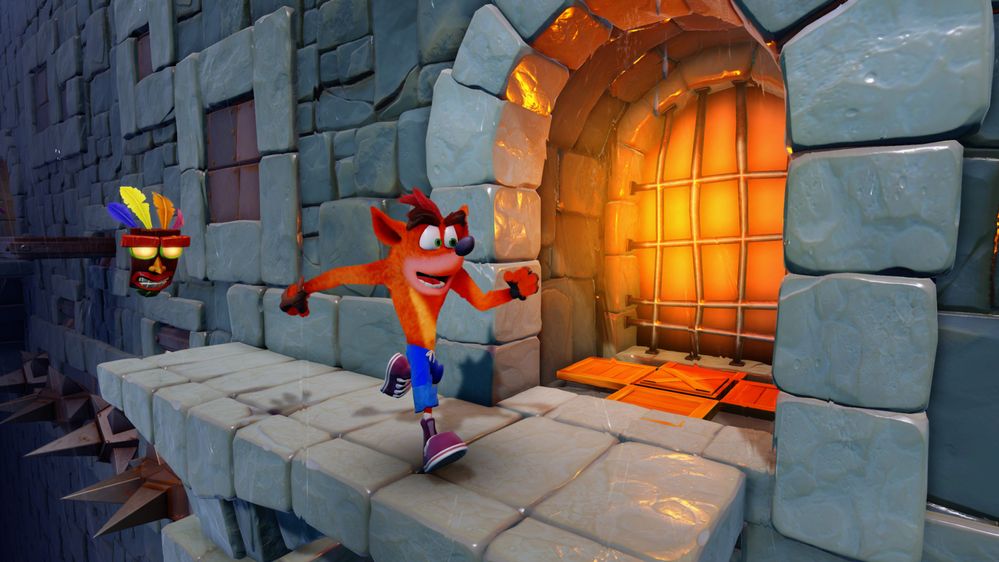 Crash Bandicoot N. Sane Trilogy
MSRP: $39.99
Do you know someone that grew up at the turn of the 21st century, or appreciates classic platformers that revolutionized the genre? Then he or she would love to know (if they don't already) that everyone's favorite marsupial is back and better than ever.
The Crash Bandicoot N. Sane Trilogy for the PlayStation 4 contains all three of the original Crash Bandicoot games in one remastered package. That means you can play Crash Bandicoot, Crash Bandicoot 2: Cortex Strikes Back, and Crash Bandicoot: Warped with state-of-the-art graphics and sound, improved bonus levels, time trials, and more.
Also, if you ever heard the urban legend about the cut Stormy Ascent level, it's now available in the Crash Bandicoot N. Sane Trilogy as a new and completely remastered DLC level. Just be aware that this is one level that will be a challenge regardless of whether you are naughty or nice.
You can either buy the digital edition here, or order the physical edition on the official Crash Bandicoot website.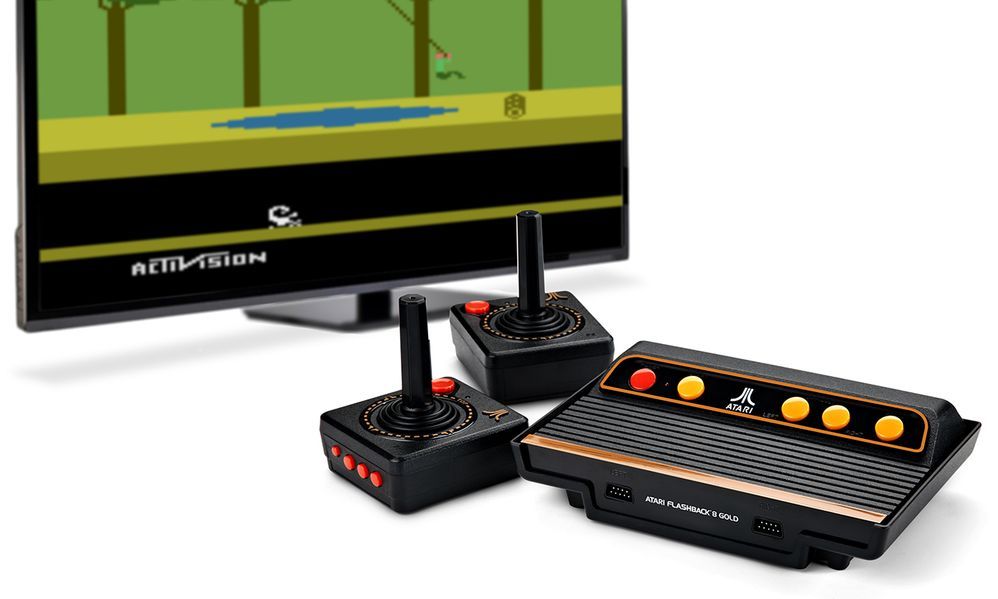 Atari Flashback 8 Gold: Activision Edition
MSRP: $69.99
Atari 2600 and Activision fans, this classic game console bundle is for you.
Featuring 130 games in total, the Atari Flashback 8 Gold: Activision Edition also includes 39 Activision classics such as Chopper Command, Enduro, Kaboom!, River Raid, Pitfall! and more. I
Those who have frequented the R&R area in Call of Duty: WWII's Headquarters may recognize some of the games on offer in this all-in-one console, and now you can play these hits of yesteryeareither by yourself or with a buddy.
You can purchase the Atari Flashback 8 Gold: Activision Edition online here or at your local gaming retailer.
Beyond the Game
It's one thing to play video games, but if you or your loved one is a huge video game fan, then this collection of merchandise from numskull should give you a few fantastic gift ideas to enhance your real life.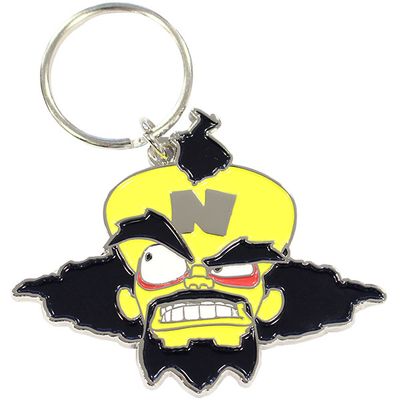 Crash Bandicoot Dr. Neo Cortex Keychain
MSRP: $17.19
That dastardly Dr. Neo Cortex is back at it again with his evil plans. The baddie hasn't realized he will never defeat Crash, but his diabolic and nefarious plans can inspire the wannabe mad scientist in your life with the Dr. Neo Cortex Key Ring!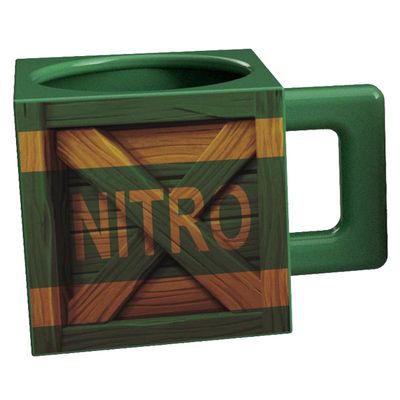 Crash Bandicoot Nitro Crate Mug
MSRP: $19.99
Watch out! You almost hit that Nitro Crate! Whew, that was a close one. Speaking of which, how cool is this Nitro Crate Mug? As you know, it's one of the biggest obstacles in the game, and now you can grab your own. This mug features the classic Nitro Crate design, with a bit less of the lethal explosive.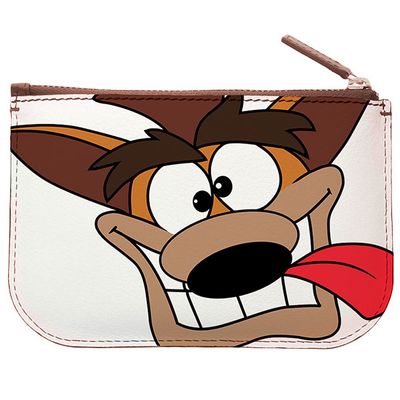 MSRP: $26.55
Crash doesn't struggle to outrun boulders, dodge turtles or leap over pits. And you won't struggle to keep your cash safe with this Crash Purse, featuring everyone's favorite crazy bandicoot.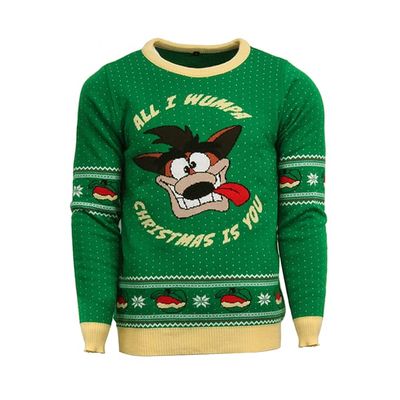 Crash Bandicoot Christmas Jumper / Sweater
MSRP: $49.99
Enter the world of the exciting Wumpa Islands with the official Crash Bandicoot 'All I Wumpa Christmas Is You' Christmas jumper. Featuring Wumpa fruit and head of Crash Bandicoot swarmed in eye-catching colors of green, yellow, red and white, this snuggly knit is a must-have for every gaming fanatic. Anybody would be happy to find this in their stocking for Christmas. Available in seven sizes from XS to 3XL.
For the Collector
Our friends over at First 4 Figures know quality when it comes to painted figurines of the most iconic video game characters. If you are ready to treat yourself or someone truly special in your life, then check out these big ticket items.
Crash Bandicoot™ 9" PVC Painted Statue
MSRP: $69.99
Do you want everyone's favorite bandicoot in your gaming collection? Of course you do! Standing at nine inches tall and in mid victory dance, this Crash Bandicoot figurine is a quality buy without necessarily costing you a lot of Wumpa Fruit.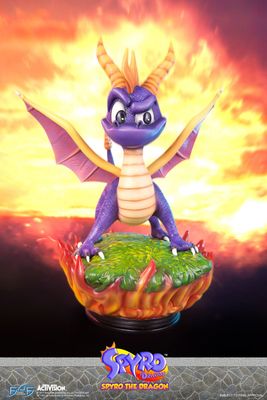 Spyro the Dragon
MSRP: $324.99
Those who remember a certain purple platforming dragon from the past, or who plays the Skylanders series religiously, should appreciate this 15-inch Spyro figurine.
Available in the first quarter of 2018, this figurine is cast in high-quality polystone and is painted by hand, giving you the most genuine Spyro the Dragon figurine on the market. This figurine also marks the first First 4 Figures Spyro the Dragon statue of the upcoming line, so if you want to start a Spyro figurine collection, now is your chance to pre-order the first piece to the whole set.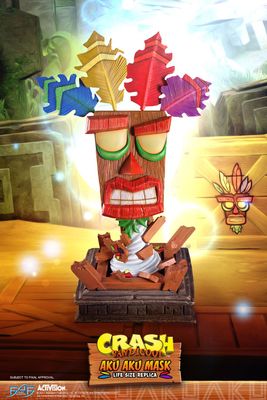 Aku Aku Mask
MSRP: $384.99
While it may not give you a hit point boost in real life, the Aku Aku Mask figurine pays homage to the ancient benevolent witch doctor spirit that helps Crash and friends defeat the forces of evil.
This figurine stands at over two feet tall, and has a base that is in the form of a broken Aku Aku Crate.
The Aku Aku Mask life size replica statue will be released in the third quarter of 2018, but is available now on the First 4 Figures website for pre-order.
We hope that whatever retro gift you decide to give sends you or a cherished loved one on a nostalgia trip through gaming history. And from all of us at Activision, Happy Holidays!
For more information about Activision, bookmark the Activision Games Blog, and follow us on Facebook and Twitter.