CALL OF DUTY: MODERN WARFARE REMASTERED
Call of Duty: Modern Warfare Remastered is now available on the PlayStation 4 as a standalone game. Remastered in true high-definition, featuring enhanced textures, rendering, lighting, and much more to bring the experience of Call of Duty: Modern Warfare to a new generation of fans.
The game is available as a physical copy or as a digital download for a suggested retail price of $39.99, and starting today for one week only, the PlayStation Store is discounting the Modern Warfare Remastered Variety Map Pack for PlayStation 4 to a price of $9.99*, adding four new maps to Modern Warfare Remastered along with ten Rare Operation Lion Strike Supply Drops for your inventory.
SUNS OUT, GUNS OUT
Do you like free loot? If so we have good news for you; along with Modern Warfare Remastered, we're also launching a new way to beat the heat in Call of Duty with Days of Summer. Starting today, you can earn a free Days of Summer Supply Drop each week through August 1 at 10am Pacific by logging into the game by Monday at 11:59PM Pacific.  Make sure to log in each week or you'll miss out.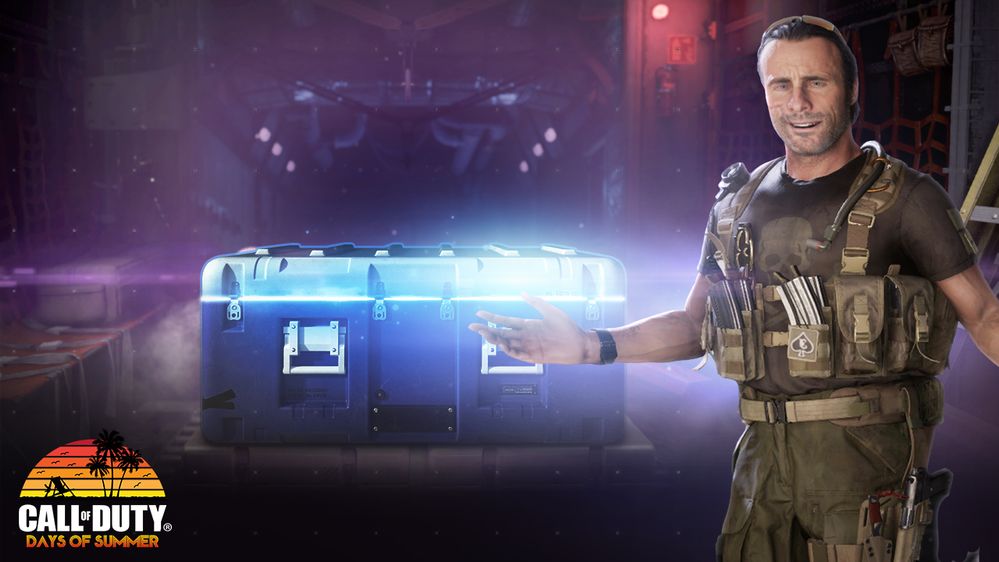 And these aren't just any Supply Drops… they look like beach coolers! Except instead of ice and drinks they'll be full of treats for your loadout, including more than 40 Days of Summer items like Weapon Kits, Melee Weapons, Emblems, Camos, Reticles, Calling Cards, and Uniforms. Plus, you can earn a special Sun-soaked Graves character if you complete all the Days of Summer Collections in Modern Warfare Remastered.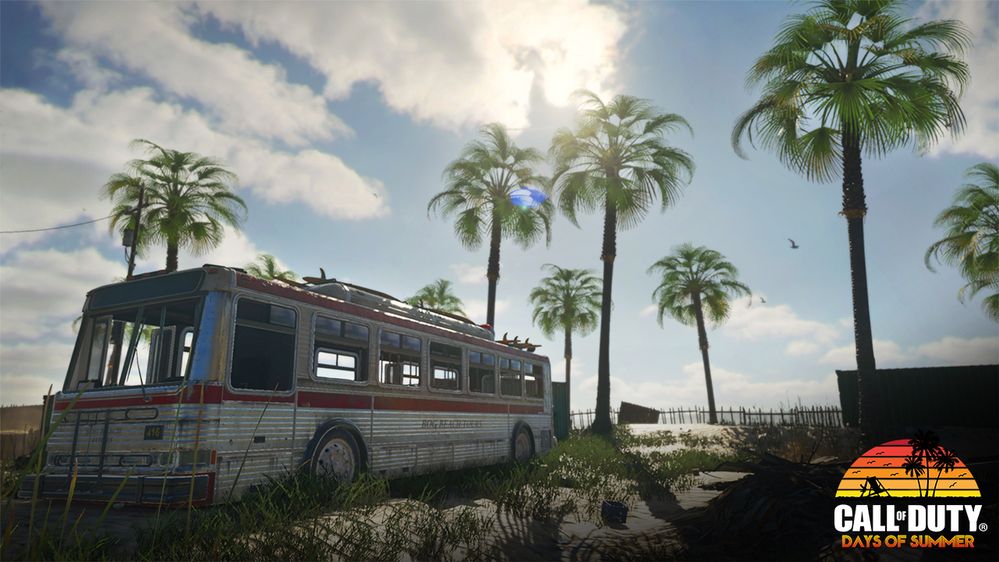 HANG TEN IN BEACH BOG
In addition to the loot, the Bog map has received a complete makeover! The dumpster fires and night setting have been replaced with a beachside hangout filled with sand castles, colorful seaside graffiti, a surfboard shop, café, and more. There are also four different Days of Summer weapon camos for you to unlock on Beach Bog through challenges that will let you add some beachy bling to your ballistics. However, you must complete the challenges before August 1 at 10am Pacific, because they'll be packed up when Days of Summer comes to a close.
But that's not all! Prop Hunt is coming back for Days of Summer in a brand-new Beachcomber edition. In addition to all the props you know and love, beach-themed props like beach balls, sand castles, surfboards and more will be added to the mix for your beachy hide and slay enjoyment.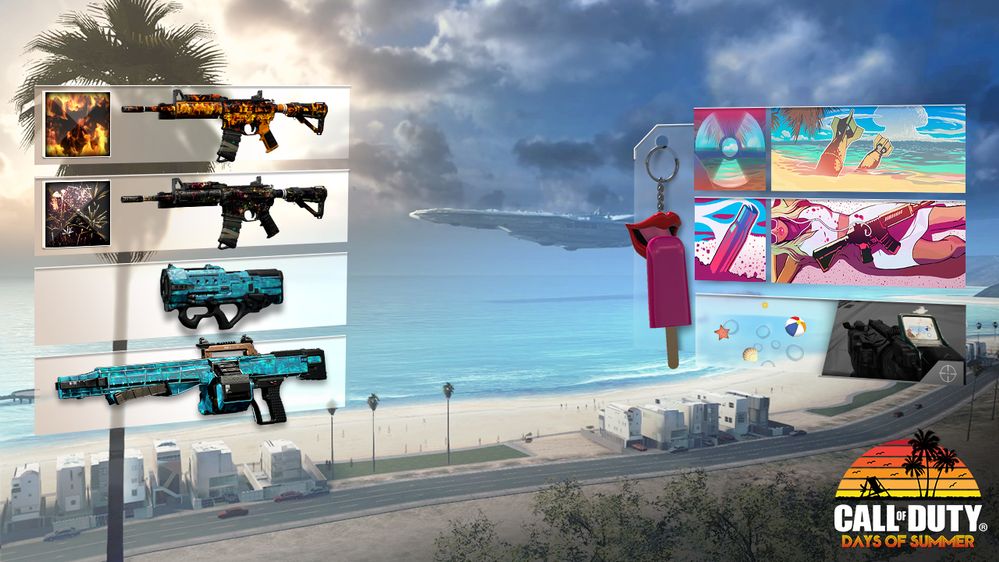 INFINITE WARFARE, INFINITE SUNSHINE
Days of Summer is also available starting today in Call of Duty: Infinite Warfare, bringing new loot including weapons and camos to your beach bag, and to help build your collection, be sure to log into Infinite Warfare every Monday for a free Supply Drop, and every Wednesday and Friday for a free item from the Days of Summer collection. Plus, look for new Days of Summer items in the Summer Hack each week.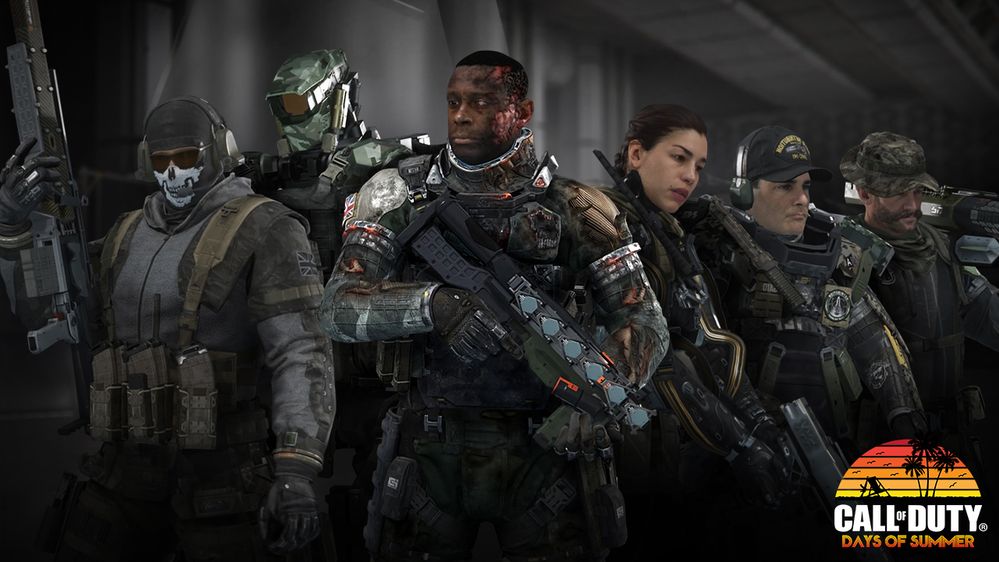 Also, and this is extremely cool, Infinity Ward is adding a slew of characters to Infinite Warfare from the Campaign as well as across the Call of Duty franchise. You'll be able to play the Warfighter Rig as Omar, the Merc as Reyes, Synaptic as ETH.3N, FTL as Salter, Stryker as Price, and Phantom as Ghost.
And players who jump into Infinite Warfare between today and August 1 at 10am Pacific can play on the Turista map from the Continuum DLC Map Pack for free, giving them a taste of how the rich and famous enjoy their beach vacations in the future.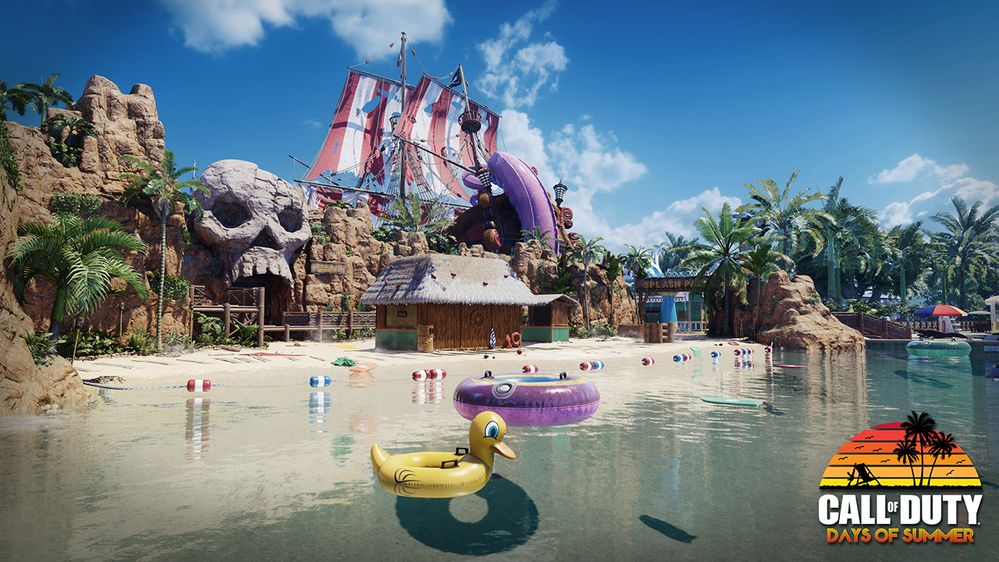 LET THE BLACK OPS SUN SHINE
You'll also be able to celebrate Days of Summer in Call of Duty: Black Ops III starting at 10am PDT on July 11 through August 1. Players will get a chance to earn a limited Pack-a-Punch camo, and will also be able to play all four of the maps from the Awakening DLC for free, including the waterpark of doom, Splash. And if you happen to own Awakening already, Treyarch will give you Double XP during Days of Summer from 10am PDT on July 11 until 10am PDT on August 1.
And that's just the tip of the sand-berg! Because across all three games you'll find special playlists, challenges, and events to power up your Days of Summer experience. So, grab the sunscreen, wax your board, and claim a spot on the sand right now because Days of Summer is here for you to enjoy. Don't miss out, because the sun goes down after August 1. Radical, man.
For more intel about Call of Duty, be sure to visit CallofDuty.com and follow @CallofDuty on Twitter.
*actual retail and sale price set by Sony, subject to change)