Winter is here, and our Specialists are preparing for the cold front that is rolling in with Operation Absolute Zero for Call of Duty: Black Ops 4.
Available for PlayStation 4 players today and for all other platforms to follow, this content season will begin a new phase in the Black Ops 4 experience, bringing in tons of free new content across all three modes.
Joining the fight is Zero, a new Specialist that uses powerful hacking tools in Multiplayer to disrupt and distract her enemies. She is a self-taught electronic security expert with a penchant for countermeasures and an arsenal of technology-crippling hacking abilities. Zero's Special Issue Equipment, the Disruptor, does a number on enemy tech: this tactical EMP grenade zeroes out equipment and disrupts the enemy team's heads-up display. Best of all, players can unlock her for use in both Multiplayer and Blackout by completing Tier 1 in the Black Market.
Yes, you read that right.
When Operation Absolute Zero launches, the Black Market will be updated with 100 clearly defined Tiers, an extension of the Daily Tier Skip to Zombies players, and a Contraband shipment that's overflowing with content.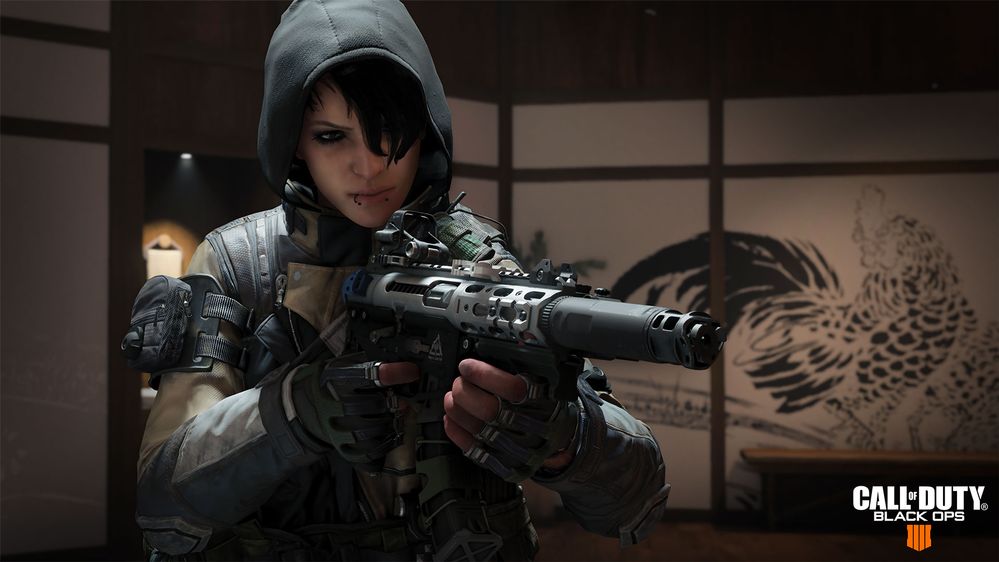 Want a powerful Assault Rifle, a fast-firing SMG, or a gift-wrapped melee weapon? What about a Blackout character straight out of the Ultimis Zombies crew? You can earn all that, and more, by levelling up on the free Contraband system in the Black Market.
During Operation Absolute Zero, Zombies and Blackout will also see some changes as requested by the community.
Besides the addition of a Black Market Daily Tier Skips – unlocked by completing 15 rounds in a Classic Zombies game – Zombies will get two major additions. These are Daily Callings, which live in the Zombies Barracks and award bonus XP and Nebulium Plasma, and the Black Ops Authenticity Stamp, a new way to verify and share results of your epic matches.
For Blackout, the biggest change is a new destination on the map: Hijacked. Inspired by the frenetic Call of Duty®: Black Ops II Multiplayer map, this luxury yacht is anchored on the Northwestern sea. Plunder the loot from this ship, but be sure to watch your six; there may be a few boarding parties eager to make you sleep with the fishes.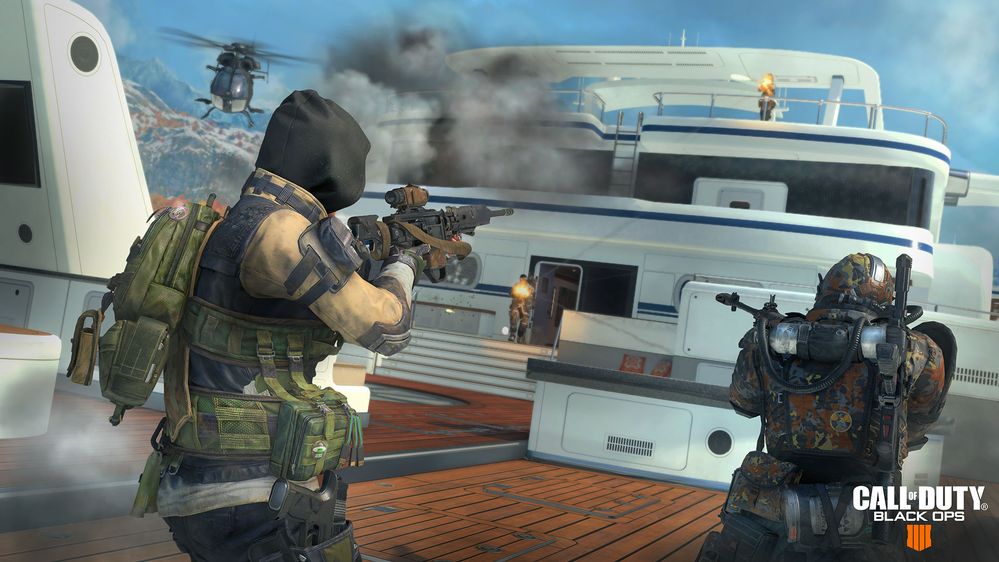 Meanwhile on dry land, Blackout players have the chance to find a new armored vehicle known as the ARAV. And what's better than an armored vehicle? An armored vehicle with a turret-mounted machine gun for maximum suppression, that's what… and the ARAV has got it.
Plus, over the course of the month, Blackout will be getting a few more holiday surprises. Dive in and check them out for yourselves!
Of course, this overview just scratches the surface of Operation Absolute Zero. For the full database of information on this, check out the Treyarch blog post here and keep up with Treyarch's patch notes on Reddit .
With all of this, and more, new content available to all players with Operation Absolute Zero, we hope you're prepared to break into the motherlode of awesome rewards, and have some fun during this exciting content season!
In addition to the Operation Absolute Zero free content, Black Ops Pass owners on PS4 (other platforms to follow) also receive their first content drop. They'll gain access to two new Multiplayer maps, a new Blackout Character (Reaper), and a new Zombies experience featuring a celebrity cast.
Elevation is a medium-sized map set in a cliffside town in the mountains of Nepal, offering a diverse mix of combat in tight alleys, close-quarter interiors and lots of verticality in the inclined streets. Madagascar is a larger map set in a rural town full of natural environments that provide great flanking routes for intense firefights centered around a medical-relief convoy that has been ambushed.
And for our Zombies fans, the new experience is called Dead of the Night – an undead adventure set in the early 1900s where players are dropped into a lavish mansion estate where they'll step into the role of a new set of characters armed with new weapons to fight a mysterious force that has taken over the party. Fans will encounter new variety of Zombies, along with enemies such as vampires and werewolves, to survive the nightmarish evening.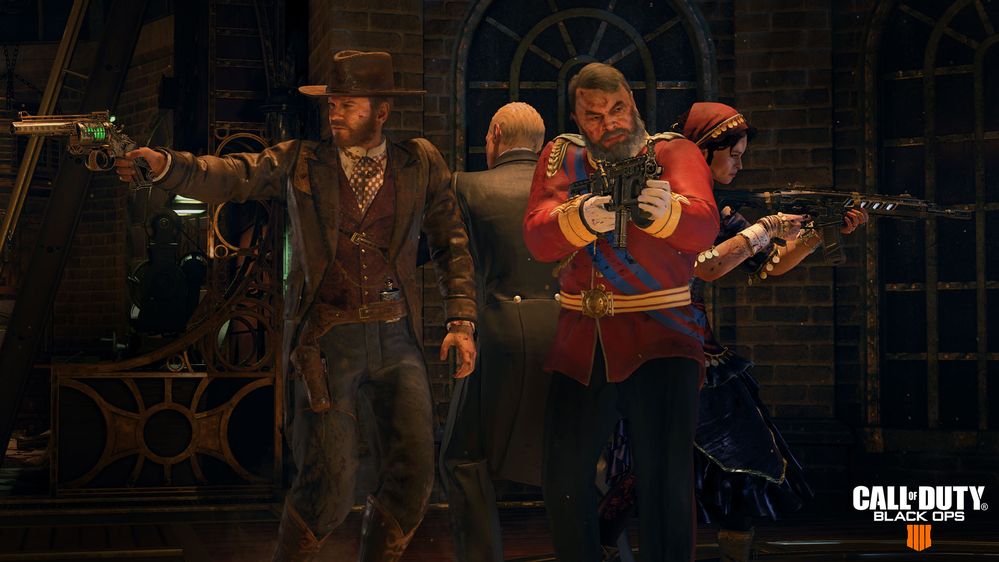 The Black Ops Pass* is included in the Digital Deluxe Edition, the Digital Deluxe Enhanced Edition, the Pro Edition, and the Mystery Box Edition of Black Ops 4, and can also be purchased standalone digitally or at participating retailers.
For more intel about Call of Duty: Black Ops 4, be sure to visit CallofDuty.com/blackops4 and follow @CallofDuty and @Treyarch on Twitter.
*Black Ops Pass (BOP) content is not final, is subject to change, and may not include all downloadable content available for the game.  BOP content may not be available in all countries, and pricing and release dates may vary by platform. BOP content should be downloaded from the in-game store only; do not purchase separately, or you will be charged again.  BOP content may be sold separately.