The Spyro Reignited Trilogy roared into E3 with a playable demo of the Tree Tops and Toasty levels from the original Spyro the Dragon, greeting fans who entered the South Hall with a booth reminiscent of the Artisans Homeworld.
For some, it was the first time they were playing a Spyro game, while for others, playing the Spyro Reignited Trilogy demo was a trip back down memory lane. Here's what some of the many who lined up to play this experience said about the game:
"I played the original way back. It was me and my brother's favorite game. It looked a lot better but it still has that same feel of playing Spyro. It felt like a good kind of nostalgia!" — Jessica from Los Angeles, California
"Having played the original, I loved this demo! The visuals are updated, but it still reminds you of Spyro the Dragon. I'm looking forward to it the same way I did with the Crash Bandicoot N. Sane Trilogy!"— Stephen from Phoenix, Arizona
"I really like the graphics. It has a lot more detail and expression than the original, and it brings the world to life even more." — Khaled from Toronto, Ontario, Canada
"How it looks is really amazing and it brought back a lot of memories. It's all just really great." — Rachel from Dallas, Texas
"It's definitely a throwback. The reactions are very on point, the graphics are awesome and it's super fun." — Christina from Annapolis, Maryland
"I grew up playing Spyro, so it's great to get back into it! It's like Crash - it's better with better graphics and the controls are tighter." — Brandon from Baltimore, Maryland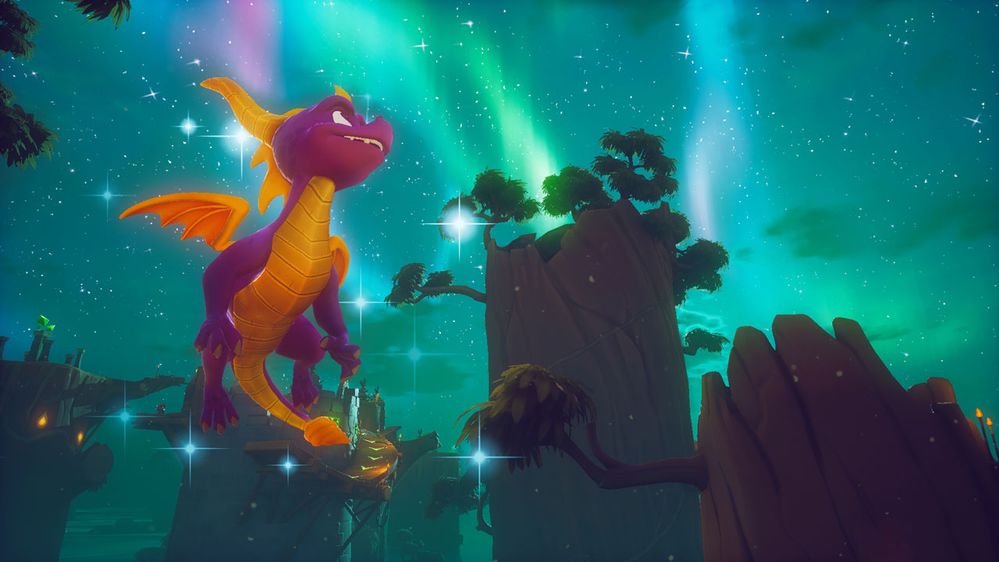 "It's pretty nostalgic. I felt like I was playing the original because it had a classic feel with enhanced graphics." — Martin from Manhattan, New York
"I think the game holds up great. It's second nature for me playing the game all over again. It feels just how I remember it." — Dereck from Los Angeles, California
"I love it! It was colorful, bright and it's a game I would play. I played the original when I was little, and now that they're bringing it back, I'd play it again." — Allanna from Zeigler, Illinois
"It stacks up to the original... I love the art style and the voice acting. Spyro is my favorite PS1 game of all time, and I'm excited to see how they remake and reinvent it." — Chad from Zeigler, Illinois
"It's fantastic. Honestly, it brings back nostalgia not only for me, but for everyone who played this back in the 90's." — Sean from Los Angeles, California
The Spyro Reignited Trilogy will be released on September 21, 2018 for PlayStation 4 and the Xbox One family of devices. These fans are all fired up, and we are too!
For hot details about Spyro the Dragon, follow along on Twitter, Facebook and Instagram, subscribe to the Spyro the Dragon YouTube Channel and check out the Spyro the Dragon website.