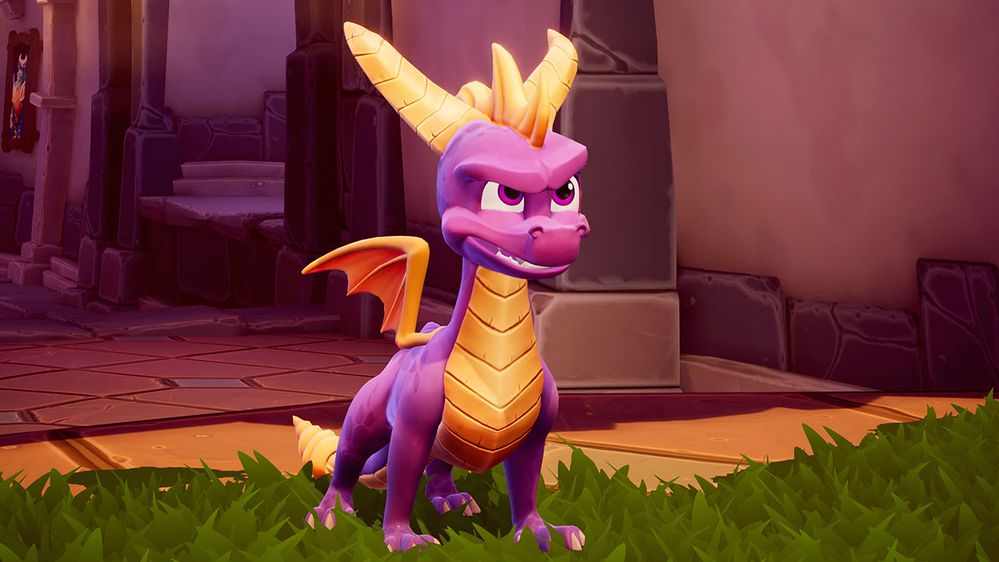 Ever since Activision and Toys for Bob announced the Spyro Reignited Trilogy, fans have been itching to get some hands-on time with the iconic purple fire-breather. Good news! The wait is nearly over, as the Spyro Reignited Trilogy will be playable at E3!
We spoke to Toys for Bob co-studio heads Paul Yan and Avery Lodato to find out what fans can expect from the game at E3, and how things are shaping up in the office. Find out what they had to say below!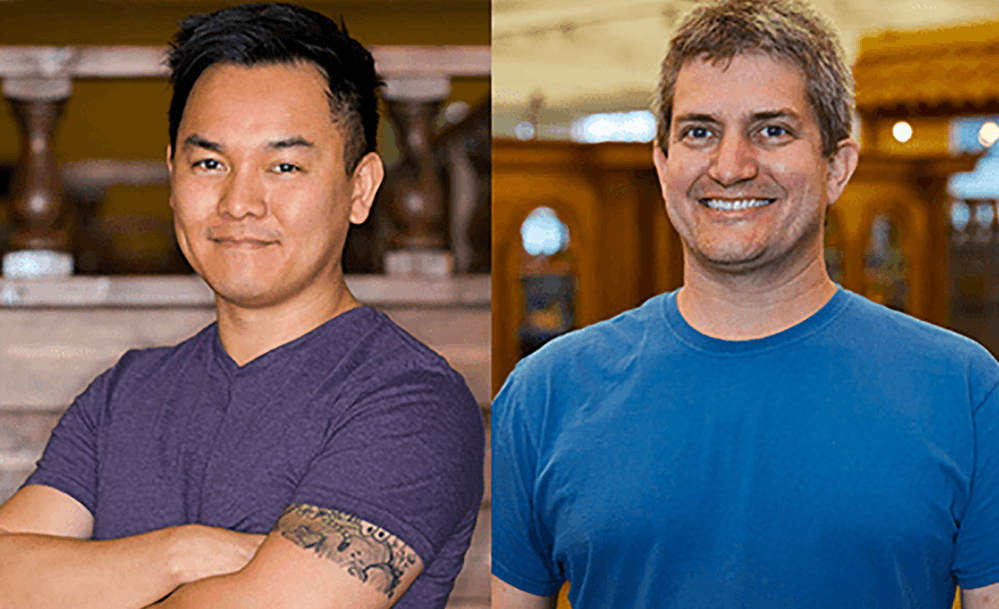 Activision Games Blog: How did you feel about the fan reactions to the Spyro Reignited Trilogy announcement in April?
Avery Lodato: We knew that Spyro had a strong following, but the fan reactions went way beyond anything I was expecting. Seeing so many people get so emotional about Spyro has really pushed all of us to do everything we can to make this game great.
Paul Yan: I am absolutely floored by the community's passion for Spyro. We knew there was a fanbase, but wow – the feels!!! It's very obvious that the original games made a profound impact on many people's lives. For me, the Spyro Reignited Trilogy is a lot more than just a game, it's also a magical time machine that will transport players back to their childhood and bring on a flood of emotions and memories. I'm very excited to be a part of something that has the potential to produce that kind of joy and happiness.
What can fans expect from the Spyro Reignited Trilogy at E3?
Avery: The fans have already seen how beautiful the game is, but it's just as important for it to feel right. I'm confident that the reaction to seeing the game in action will be just as positive as the reaction to the visual reveal has been.
Paul: Hands-on experience. We've shared a lot of visuals through trailers, clips and concept art but this will be the first time that fans will get a chance to get their hands on the game. We've spent a tremendous amount of time making sure the controls feel the way you remember them – we want your muscle memory to kick back in as you charge, roast and fly through the worlds.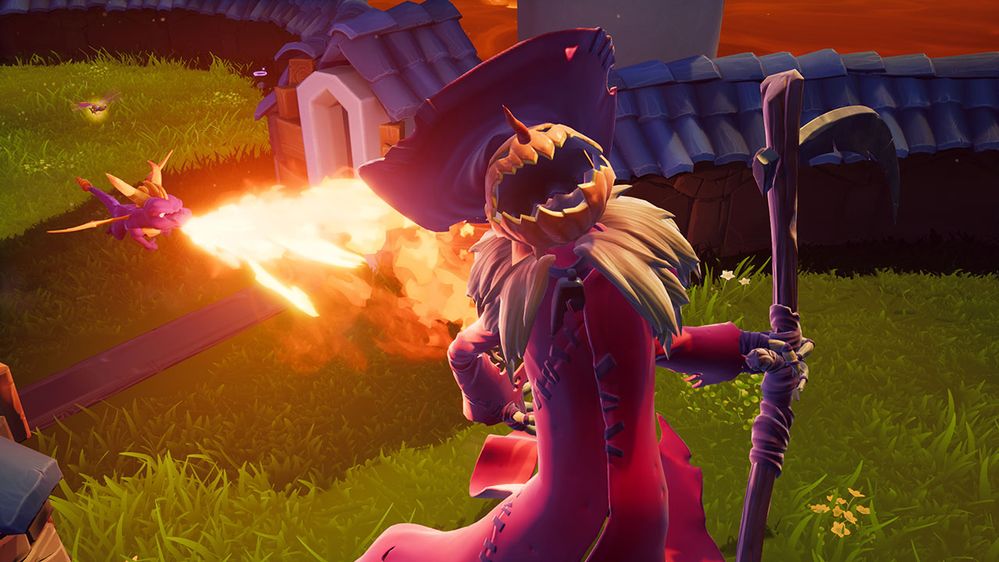 What levels will you be showing at E3?
Paul: We're going to be showing off two full levels: Toasty and Tree Tops.
Avery: We've chosen these fan-favorite levels, and we think people will really enjoy them.
Who is your favorite character in the Spyro Reignited Trilogy and why?
Avery: Spyro himself, of course. There are an overwhelming number of amazing characters to choose from, but in the end, it's an easy decision. Just look at that face!
Paul: There are so many great characters… it's hard to just pick one! Other than Spyro himself, I love the Devil Dogs from Dark Passage – they go through a monstrous transformation from cute to nightmare fuel. Those teeth give me shudders. I also can't wait for fans to get a glimpse of Elora – her personality is so rich and expressive, and it's about time we reintroduce the word "dork" back into our lexicon!
Let's talk about the new roles that both of you have as co-studio heads. When did you start at Toys for Bob, and what did you work on?
Avery: I started in late 2012, early in the development of Skylanders Trap Team. My first big task was integrating the rendering tech that Vicarious Visions had developed for Skylanders SWAP Force into TFB's engine.
Most of my time at TFB until recently has been working on the Skylanders franchise, first as an engineer and later as an engineering manager who still tried to play engineer on occasion. 
Paul: I started back in 2005, and my first role was as a character animator and rigger. I came on during the tail end of Madagascar and at the time, Toys for Bob was somewhere around 30 people with no plans to dramatically scale up in staff, so I had a lot of freedom to wander into various disciplines and wear a bunch of different hats.
I found myself doing things like writing custom Maya tools, storyboarding, doing layout, lighting and building simulations. With my background in web development, I took responsibility of UI and worked closely with designers to audit, prototype and refine the player's user experience – the way a physical toy comes to life onscreen in Skylanders came out of that effort. I eventually became the studio's creative director guiding product decisions, and in the last three years as I worked closer and closer with the founders, I took on more strategic responsibilities at the studio level which led me to where I am now.
How do the two of you divide the work?
Avery: We've got an easy default answer to start from: Paul takes over Paul Reiche's tasks and I take over Fred Ford's.  The reality isn't quite so simple of course, and this will evolve over time. Many tasks are shared instead of divided, and it is always nice to have someone to talk things over with and get a new viewpoint from.
Paul: As the Chief Technology Officer, Avery is the left-side of the studio brain: Engineering, Production and Operations fall under his purview. As the Chief Creative Officer – I'm the right side of the studio brain: Art and Design fall under me.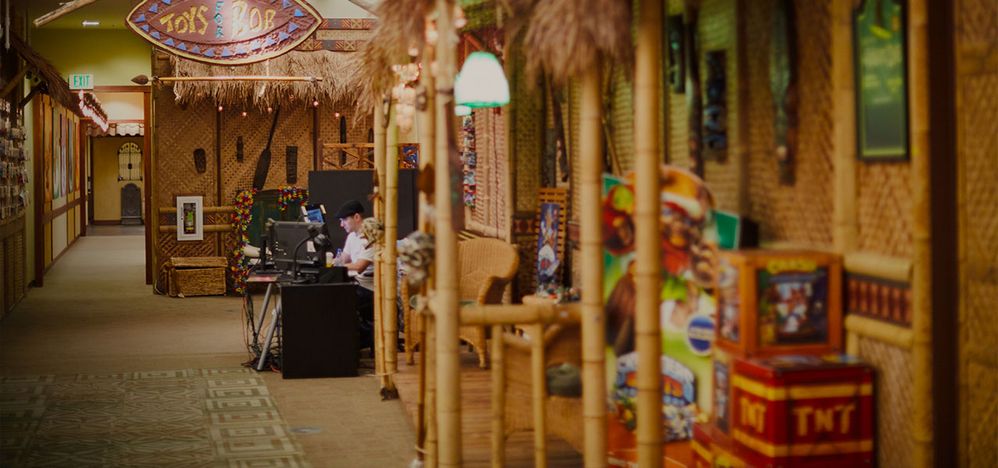 What does the future look like at Toys for Bob?
Avery: TFB has been around for almost 30 years, which is pretty incredible in this business. There have been plenty of big changes in the company over that time, but Paul and Fred stepping away is the biggest change of them all. I see us devoting more energy in diversifying our capabilities to further develop franchises. The priority is to maintain a core team of great people who are passionate about what they do, and the rest follows from that.
Paul: I believe that the world could use more levity, so our mission is to "inspire love, joy, and laughter through AAA entertainment." This is a specific flavor of fun that is underserved and we intend on filling it.
Not planning to be at E3? Don't worry! We'll have the latest sights and sounds directly from the show. Plus, there are more surprises in store, so follow the action here on the Activision Games Blog, or keep tabs with us on Twitter, Instagram, and Facebook.
For hot details about Spyro the Dragon, follow along on Twitter, Facebook and Instagram, subscribe to the Spyro the Dragon YouTube Channel and check out the Spyro the Dragon website.