While soldiers in Call of Duty: Modern Warfare Remastered are chasing rainbows and dreams, there are some brand-new features heading to Call of Duty: Infinite Warfare as well.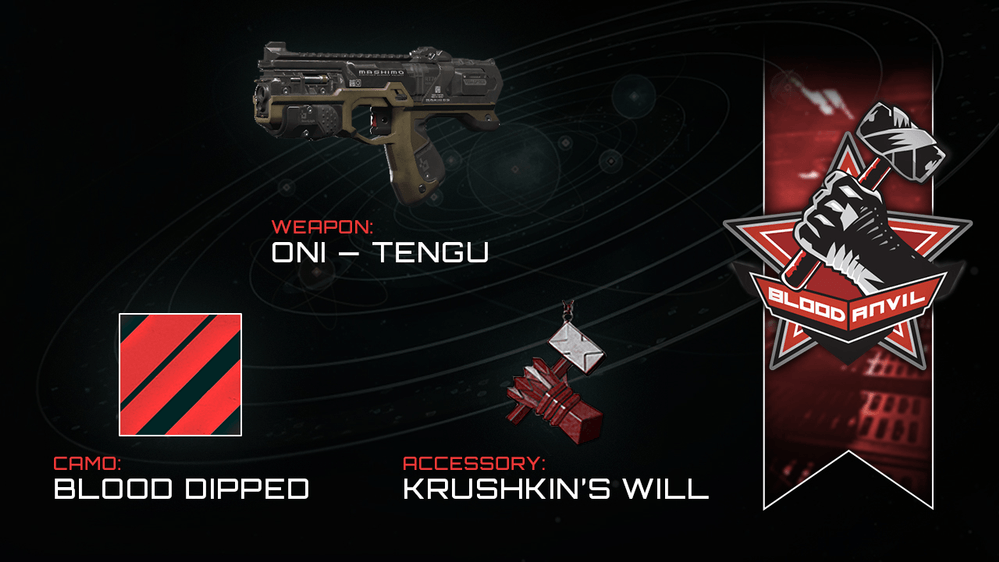 BLOOD ANVIL
There's a whole new mission team in town known as Blood Anvil, and they're looking for new recruits who can pass muster. Do you have what it takes? This Mission Team doesn't just take anyone. These elite mercenaries are led by the ruthless Commander Viktor Krushkin, who favors difficult missions and shows no mercy. Their motto is "Blood and Fire," and you'll have to prove yourself worthy before you can join them.

MASTER PRESTIGE RANKS
Where do you go when you've hit the top Prestige rank for every weapon across the board? The answer used to be 'nowhere,' but now it's 'even higher!' Beginning today you can unlock more rewards with new Master Prestige Ranks.
Infinity Ward is adding 20 Master Prestige Ranks that go into effect after Prestige Level 10, and each Master Prestige you reach from 11 to 30 adds a reward:
New Rank icon for each Prestige
Permanent Unlock Token for each Prestige
Emblem for each Prestige
Each Prestige gets one of:

Classic Weapon or Knife can now earn a De-Atomizer Strike
Classic Weapon now starts with more stock ammo
Mark 2 variants now earn 30% XP per kill instead of 15%
All Challenges (including Camo Challenges) now give 25% extra XP
Head into Infinite Warfare today and find out if you can cut the mustard with Blood Anvil, and then get to work on your Master Prestige Ranks. We'll see you on the field.
For more intel about Call of Duty: Infinite Warfare, be sure to visit CallofDuty.com/infinitewarfare and follow @CallofDuty and @InfinityWard on Twitter.