Villains are back in a big way this year for Skylanders Imaginators. Fan-favorite baddies like Golden Queen, Wolfgang, and more are returning to Skylands this fall as fully-playable Senseis with their very own toys.
Now, the ultimate villain of them all, Kaos, is jumping into the fray as a Sensei, and for the first time ever, he'll also be available as a toy. Apparently, Kaos discovered the power of Mind Magic, and with it, the power to create his own army of Doomlanders. Of course, one of his first creations was none other than a clone of himself! He unleashed his clone upon Skylands in his quest for ultimate power, but to Kaos' surprise, his clone—also being Kaos—wanted victory for himself, and has now joined the Skylanders in their mission to defeat the real Kaos.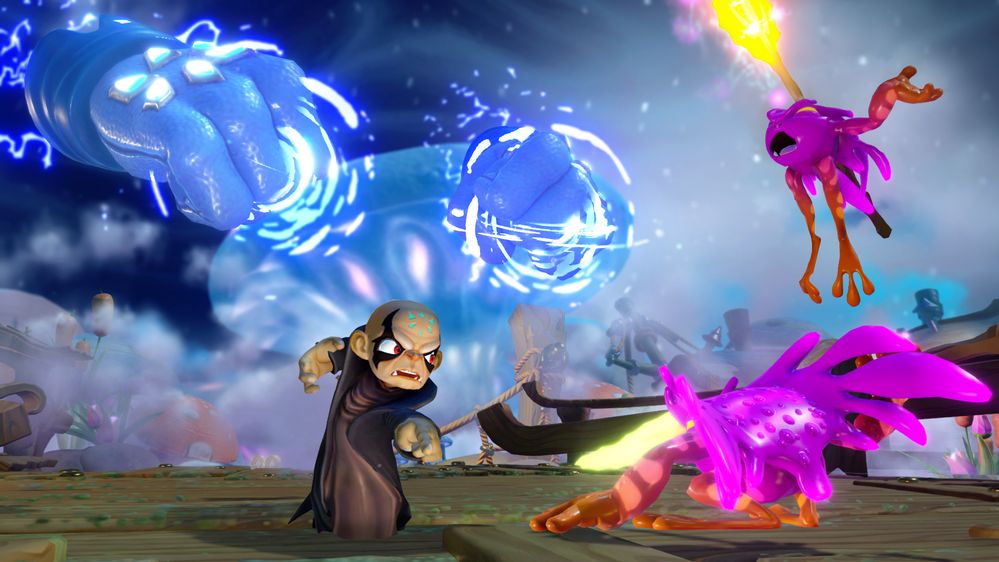 Playing as Kaos, fans will immediately notice a big difference: he does not belong to a specific battle class—because he's a master of them all. In addition to firing off snarky one-liners, Kaos can also wield a wide variety of mid and long-range weapons, call forth Doomlander minions, summon an army of heat-seeking Doom Sharks, pummel enemies with giant hands of doom, and even open a Doom Portal that rains down a flurry of Portal Master weapons on his opponents.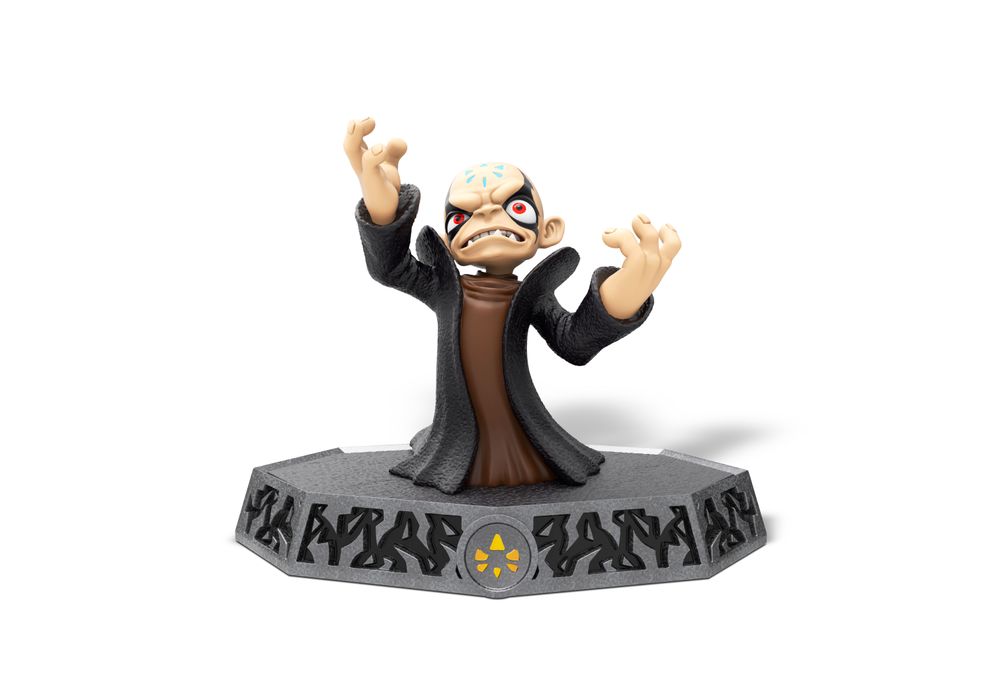 To celebrate Kaos' inaugural appearance as a toy, fans will be able to get their hands on Kaos for free when they pre-order any Skylanders Imaginators Starter Pack and purchase between October 16-22, 2016, while supplies last.
Skylanders Imaginators, including the Skylanders Imaginators Starter Pack Featuring Crash Bandicoot, will arrive beginning October 16 in North America. The Thumpin' Wumpa Islands Adventure Pack featuring Crash Bandicoot, Dr. Neo Cortex, and the Thumpin' Wumpa Islands level will be available later this holiday season.  For more on Skylanders Imaginators, be sure to follow @activision and @SkylandersGame on Twitter.