It's a bird! It's a plane! No, it's a Spyro the Dragon drone flying across America!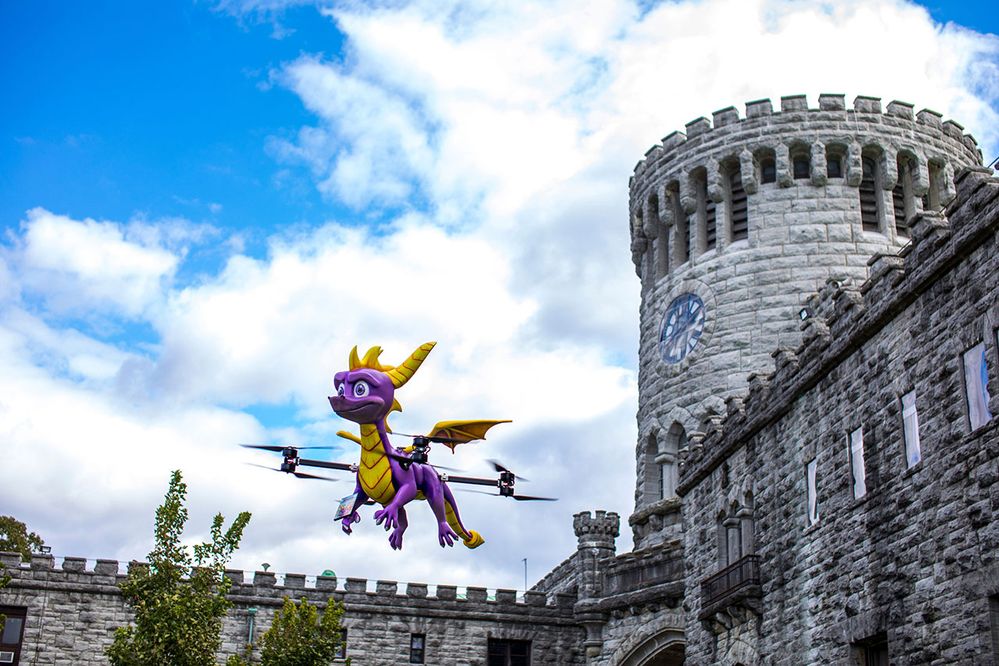 Two decades after he first soared and scorched through the Dragon Kingdom, a drone modeled after the energetic purple dragon is flying coast-to-coast to commemorate the upcoming launch of Spyro Reignited Trilogy on November 13.
The life-sized fire-breathing and smack-talking dragon will be posting across over his official social media pages, chronicling his journey to locales across America that bear a striking resemblance to locations and themes in his games.
His flight begins today right outside New York City in a location that looks a lot like "Stone Hill," and he'll be looking out for other cities and landscapes that look just like places from the various realms.
During his cross-country trek, Spyro will deliver an early copy of the Spyro Reignited Trilogy to entertainment icon and rap genius Snoop Dogg. After claiming the purple dragon as his "nephew" earlier this year, the Snoop D O Double G is ready to welcome him to Los Angeles where they can spit some fire together on Spyro's Instagram, Twitter and Facebook.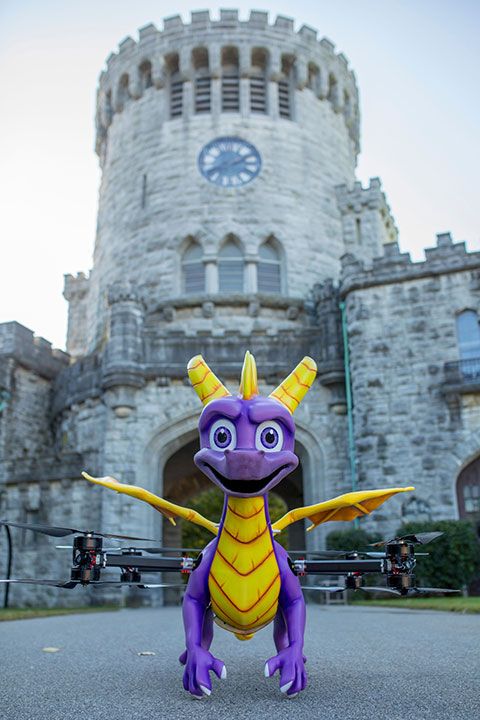 Follow along on Spyro's social media channels now to see where he's at on his journey. And who knows? Maybe you'll spot him up in the sky during his flight across the nation!
The Spyro Reignited Trilogy will drop on November 13 on PlayStation 4, the PlayStation 4 Pro and the Xbox One family of devices from Microsoft.
For hot details about Spyro the Dragon, follow along on Twitter, Facebook and Instagram, subscribe to the Spyro the Dragon YouTube Channel and check out the Spyro the Dragon website.