At the PlayStation E3 Media Showcase, Sledgehammer Games gave us our first glimpse of the Multiplayer experience in Call of Duty: WWII.
There's a lot going on in that trailer, and while it was packed with content, we were still able to get an impression of what multiplayer looks like in Call of Duty: WWII.
First, the graphics look phenomenal. In terms of World War II-era Call of Duty, Sledgehammer Games has created what looks like one of the grittiest, yet most beautiful experiences so far.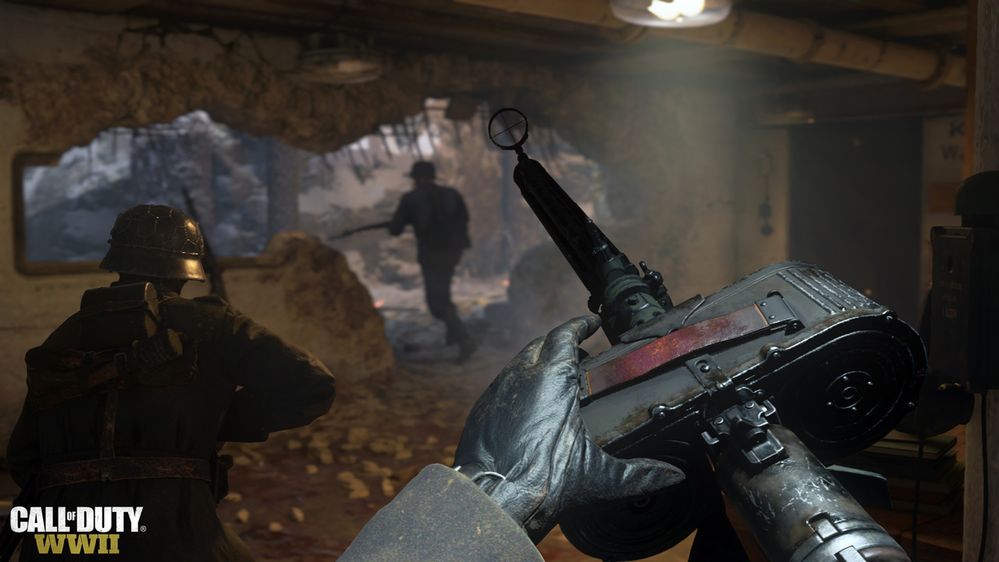 The studio has recreated in the game some of the most diverse locations from the European theater of World War II. Seen in the trailer were abandoned towns, bunkers encased in the snow, pulverized anti-aircraft gun emplacements and a ship known as the U.S.S. Texas, and each and every one of these scenes had their own graphical marvels such as the level of detail on bombed out buildings and crystal clear water textures.
The sounds were also incredible, and they made the combat in the trailer feel extremely immersive. The moment you hear the perfect audio recreation of the ping that signals the ejection of an empty M1 Garand clip signifies that Sledgehammer Games is ready to make the experience of World War II combat as intense as possible, and this trailer really highlights that.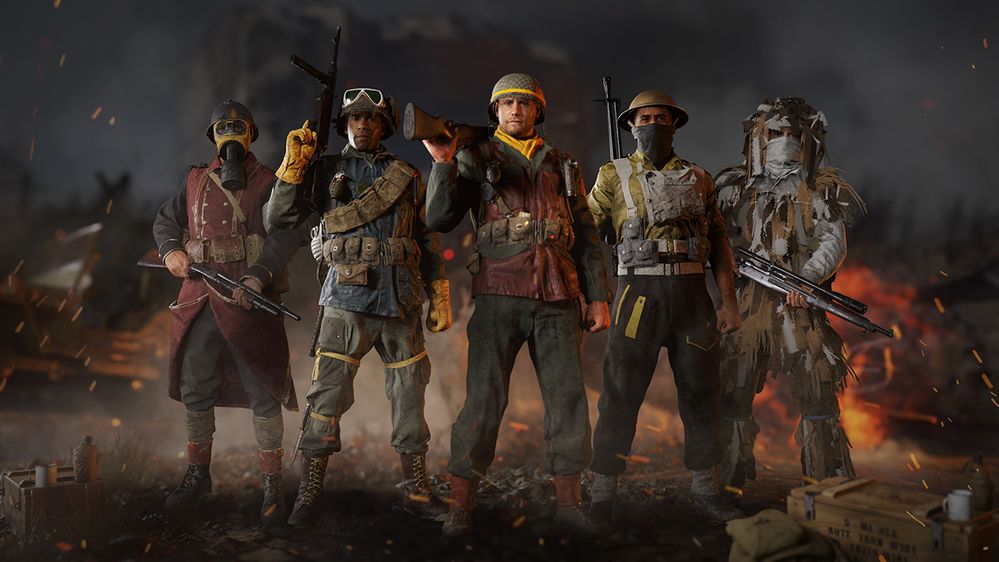 It seemed that the five divisions, Airborne, Armored, Infantry, Mountain, and Expeditionary, were on display in the trailer, although they were not mentioned by name. There were a good amount of moments that seemed to cater to each of the division's strengths, such as the Mountain and the sniper rifle, and the Expeditionary and the shotgun kills.
There were a few moments that I took note of, as they had to do with hints at potential features in the full game. The first saw a bomb being dropped through a bunker, which later was confirmed as the Glide Bomb Scorestreak. It actually dropped went through a hole in the top, which means those pesky campers may not be too safe if they decide to set up shop in sniping perches.
Another cool moment was when a person was attacked with a shovel, which means that we could see some weapons outside of the knife for close quarters melee action. And finally, there was some gameplay involving a tank that may just hold a clue to what the new War Mode involves. If the tank is the objective that you have to escort across the map, then it can become a dynamic part of the battle that allows players to hop in the gunner seat and mow down the competition.
Immediately after the trailer, Sledgehammer Games' Glen Schofield and Michael Condrey came onto YouTube Gaming's E3 Coliseum show to break down parts of the trailer, and one final detail about the game was revealed right then and there. Schofield hinted at the new Call of Duty zombies co-operative experience. Calling it "realistic," "gritty," and having a "big story," those few words coupled with the some of this studio team's previous history in creating an amazing horrifying experience makis me even more excited for when we get to finally see what Sledgehammer Games has cooked up.
Even though there are many details yet to come, we definitely know that Call of Duty has gone back to its roots, and it sure looks better than ever. I will be on the show floor for E3 to check out the Multiplayer myself, so I'll get to see exactly what this game has to offer. For those who did not get to experience the action here at E3, the Multiplayer Private Beta is set to begin on Aug. 25 on PlayStation 4, which should be a real treat for everyone itching to get back to that traditional Call of Duty feeling in Call of Duty: WWII.
Call of Duty: WWII will be released on November 3, 2017. Pre-orders at participating retailers include access to the Private Beta, available first on the PlayStation 4, scheduled to begin on August 25.
James Mattone is a paid writer for Activision and has been playing Call of Duty since December 25, 2009.
For more intel about Call of Duty: WWII, be sure to visit CallofDuty.com/wwii and follow @CallofDuty and @SledgehammerGames on Twitter.