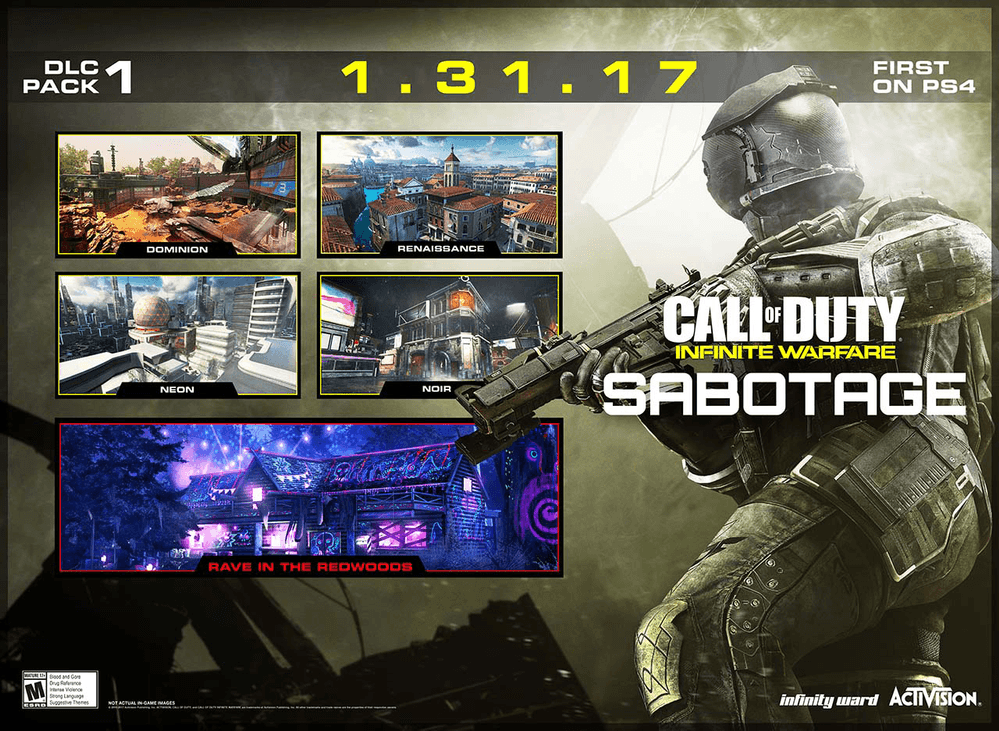 The first DLC pack for Call of Duty: Infinite Warfare, Sabotage, will be coming to PlayStation 4 first, starting January 31. Sabotage will bring new experiences to Infinite Warfare, including four new multiplayer maps and a new Zombies co-op adventure called Rave in the Redwoods.
Noir: Head to a grim future Brooklyn where a heavy curfew is in place. Navigate tight corners through abandoned city streets in this medium sized classic three-lane map.
Renaissance: Don't be distracted by the idyllic Venetian canals, this map is an intense urban combat zone funneling fast-paced gameplay through a small, split figure eight design.
Neon: Originally designed for future urban warfare simulation, this "Z" shaped map is a digitized battle arena featuring long sight-lines and flanking routes supporting any style of gameplay. Plus, your enemies will dissolve into hundreds of pixels when defeated.
Dominion: In this reimagining of the Call of Duty®: Modern Warfare® 2 classic map 'Afghan,' ranged combat is focused from a variety of strategic vantage points to the center of this sprawling crash site.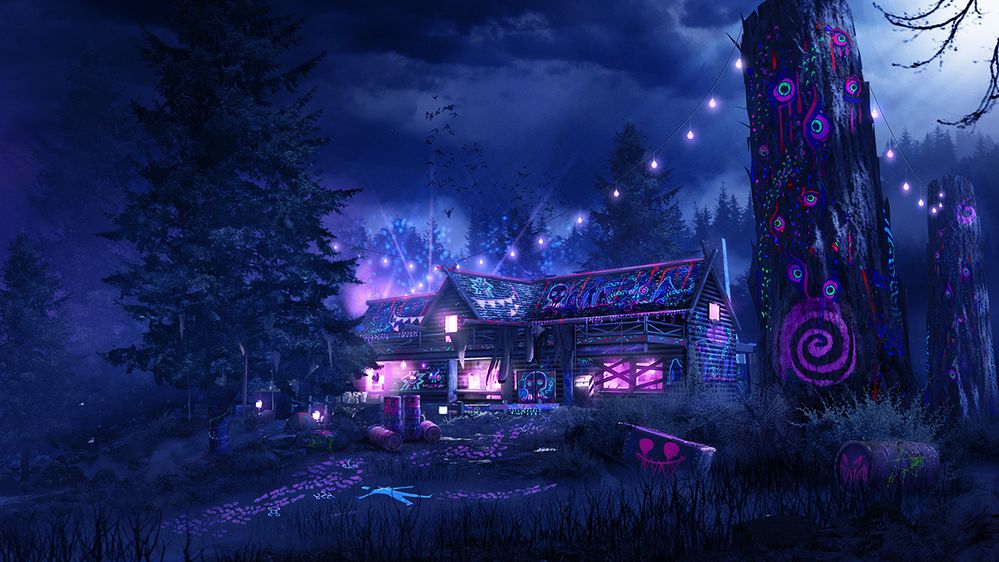 You'll also get a front row seat to Willard Wyler's latest zombie horror installment, Rave in the Redwoods. The quartet of cast members from Zombies in Spaceland have managed to escape the amusement park in the 1980s, only to be plunged headfirst into an undead-filled, lakeside campground/rave party in the 1990s. It's a spooky adventure full of twists and turns, complete with a slasher enemy stalking your every move and a bevy of new Easter eggs for players to discover.
For a behind-the-scenes sneak peek, check out this video.
You can preorder Sabotage for the PlayStation 4 beginning on January 17 , and anyone who preorders or purchases/owns a Call of Duty: Infinite Warfare Season Pass will have access to an exclusive Zombies PS4 Dynamic System Theme which will give you a sneak peek at Rave in the Redwoods.
For more intel about Call of Duty: Infinite Warfare, be sure to visit CallofDuty.com/infinitewarfare and follow @CallofDuty and @InfinityWard on Twitter.