Control – a game mode that shares gameplay elements with Search & Destroy, Hardpoint, and Domination requires new strategies to master.
Two objectives to capture, one team of attackers, another of defenders, and 30 lives for each team. A round is won when either the opposing team loses all of their lives, the attackers capture both objectives, or the defenders don't allow the attackers to take both objectives before the time runs out.
Picking up the rules of Control can come easily, but mastering it requires plenty of practice, and more importantly, high level strategy. Fortunately, we got the chance to speak to a Call of Duty World League professional who gave us some tips designed to help you improve in this game mode.
Meet the Pro
Crimsix is a 25-year-old professional Call of Duty esports player, currently competing in the CWL Pro League, presented by PlayStation®4.
Over the past decade, he's played – and beaten – the world's top Call of Duty talent. He is considered the winningest Call of Duty player in history with 33 Major tournament wins, which includes two World Championships and an X Games Gold Medal.
Given his competitive experience across a multitude of game modes over the years, he, as well as the rest of OpTic Gaming, definitely know how to tackle the fast-paced limited life game mode like Control, as shown below:    
Know Your Role… and Come Prepared
In competitive play, teams usually break up into roles based on their style of play.
Some opt to use Sniper Rifles and Assault Rifles to pick foes off at a distance, while others use Submachine Guns to make aggressive, yet tactical, engagements. You can read all about roles on the Call of Duty World League blog.
"Everyone has their roles," Crimsix says, "But one important perk that you might want to use is Dexterity. In terms of sliding and terms of movement — it doesn't matter if you use an ICR or a Saug — it helps a lot."
Other good perks that competitive players use frequently that you may want to pick up are Tactical Mask and Flak Jacket, two perks that limit the effects of several non-bullet based damage from various equipment.
Above all else, should you come into League Play to fight in Control, read up on the rules and make sure your classes are legal for competitive play.
While Objective Play is Important…
Slaying has an equally important role in success.
"Control is a lot like TDM [Team Deathmatch]," Crimsix explains. "If you are playing away from the point and taking out the enemy team, not only are you stalling time, but you're also putting them at a deficit. The more lives that you're making them waste, the more frantic and desperate they're going to get."
Still, there is a balance and knowing when to jump back on the point and play the objective is another key to successful gameplay.
However, with little time and limited lives, Control is a game where players are very mobile. There is a lot of movement between point to point trying to attack or defend positions.
"There aren't many people set up in positions," Crimsix says. "You just have to be able to respond and react quickly."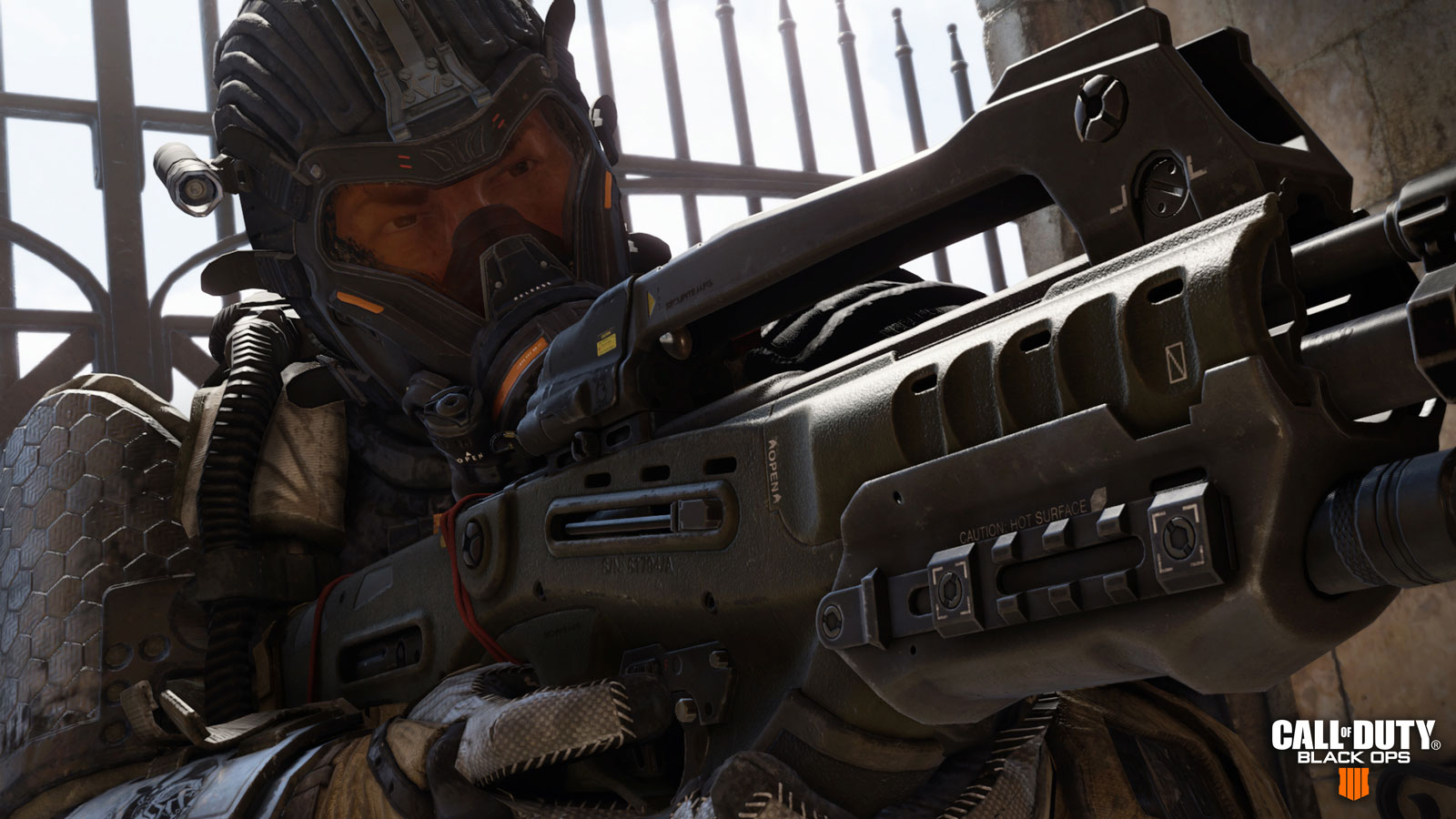 "Playing Your Life"
At the beginning of a Control round, teams may get off to a running start and slay often. But as the round gets deeper and lives are hard to come by, you may have to, as the pros say, "Play Your Life."
By definition, "playing your life" is valuing survival over taking risks to eliminate opponents. It may require disengaging from combat or tag-teaming enemy players to ensure you and your teammate both survive.
"The biggest thing to realize is numbers," Crimsix explains. "It's saying to yourself that there are three lives on your team and five on the other, and even if you're on the point, you have to still play for your life."
Communicate, Coordinate, Cooperate
"You have to be confident and you have to play as a team."
Control is a team game mode; a loss or a win is based on how the team performs. One player may tip the scales, but if the rest of the team isn't doing well, their performance will count negatively towards the overall team life count.
One vital part of being a team in Control is planning out where to attack or defend a site. And sometimes, Crimsix says, your team may have to temporarily give up on one site to exploit a weakness on the other.
"Someone needs to understand the overall picture on the team," Crimsix adds. "If you see your teammates fighting a losing battle on A, tell them to go over to B."
The Two Most Important Tips for Clutching Up a Round of Control
At some point, you may be the only team member left alive against a few enemies or a whole squad. Crimsix, who has come up clutch for OpTic during many a Call of Duty World League games, says that turning the tide and winning at a deficit comes down to tactical and critical thinking as opposed to brute force.
"Analyze the situation," Crimsix says. "Figure out where they are playing. If you have a specialist, you might have to use [their weapon or equipment] to win the round."
While making a clutch play can be incredible, it may not be the best idea to try to risk giving the other team points and confidence on an easy takedown.
"A lot of times, when you're in a 1v5 situation, and there are still rounds to play, it's okay to not use that specialist, lose the round, and just focus on the next one," Crimsix explains.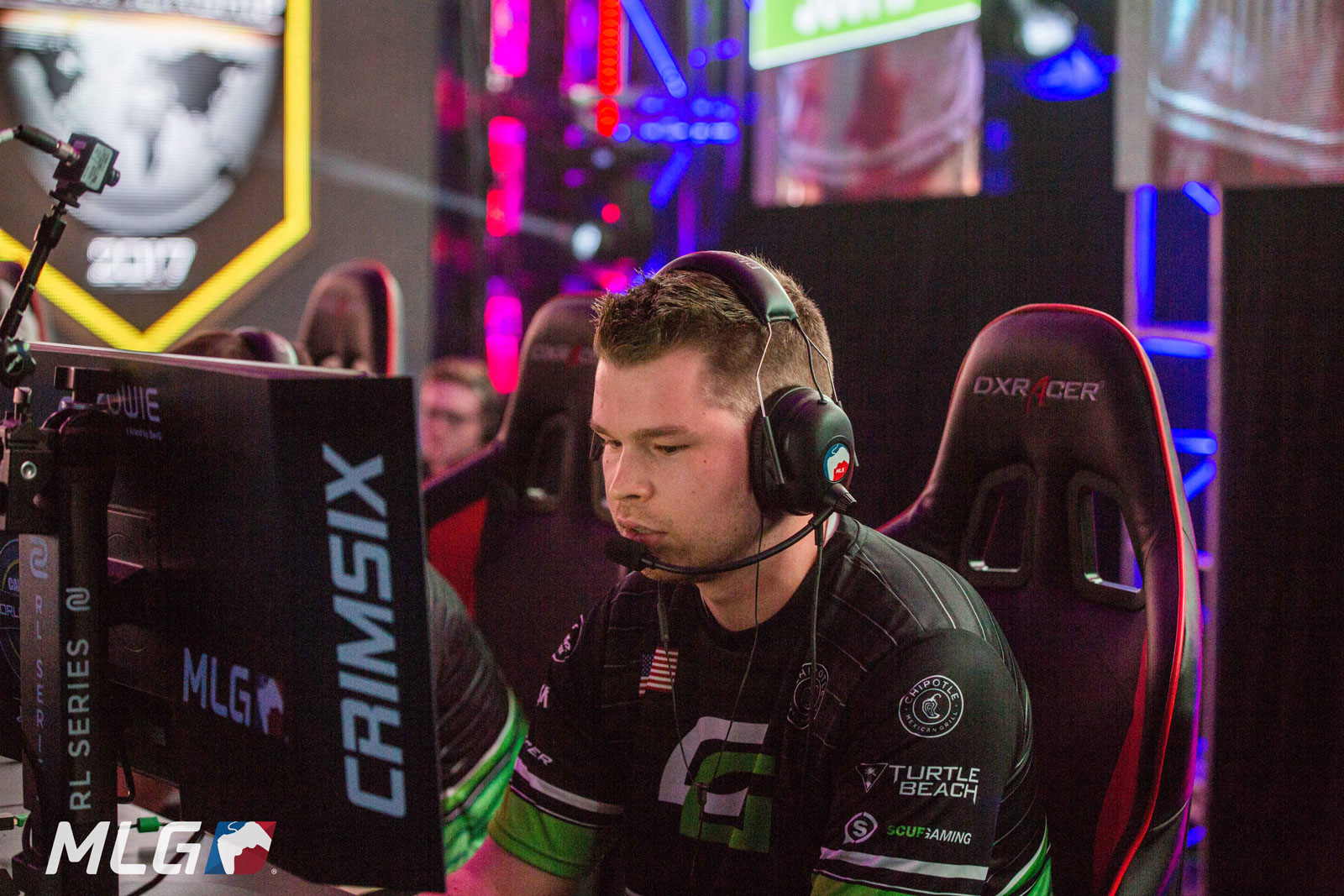 Practice, Practice, Practice
Most importantly, Crimsix says, his determination to win games of Control, win matches, and ultimately win tournaments, comes out of the result of playing the game.
"Determination comes from practice," Crimsix continues. "I set myself up to win tournaments before anyone else does. Some people come to events and wing it, but for me, I try to set myself up for success online and through hours of playing the game."
You can watch Crimsix by tuning into the Call of Duty World League… Or he may be in your next lobby ready to give you and your team a masterclass in Control or any other game mode in Call of Duty: Black Ops 4.
For more intel about Call of Duty: Black Ops 4, be sure to visit CallofDuty.com/blackops4 and follow @CallofDuty and @Treyarch on Twitter.