On October 27, four teams of all-star Twitch streamers will put their Call of Duty: Black Ops 4 skills to the ultimate test in an epic Blackout Tournament held at TwitchCon 2018.
Here's what you need to know about the four teams competing in the tournament, what the format is, and how you can be a part of this highly-anticipated Blackout event.
The Teams: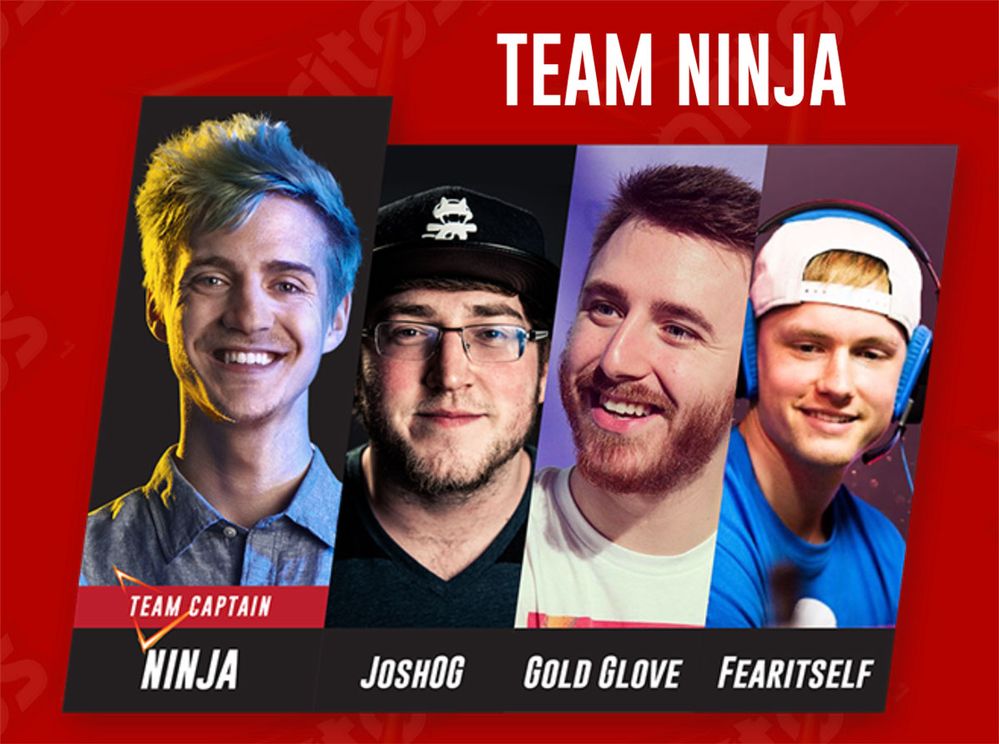 Team Ninja
Captain: Tyler "Ninja" Blevins
This man needs no introduction.
The most followed man on Twitch has taken his talents to Blackout, and he will not stop until he has established himself as the premier Blackout player.
He'll be joined by his former esports teammate FearItself as well as his good friend JoshOG. Rounding out his quad is Gold Glove, who raised money for the Call of Duty Endowment as part of the #CODNATION Challenge when Call of Duty: Black Ops 4 launched.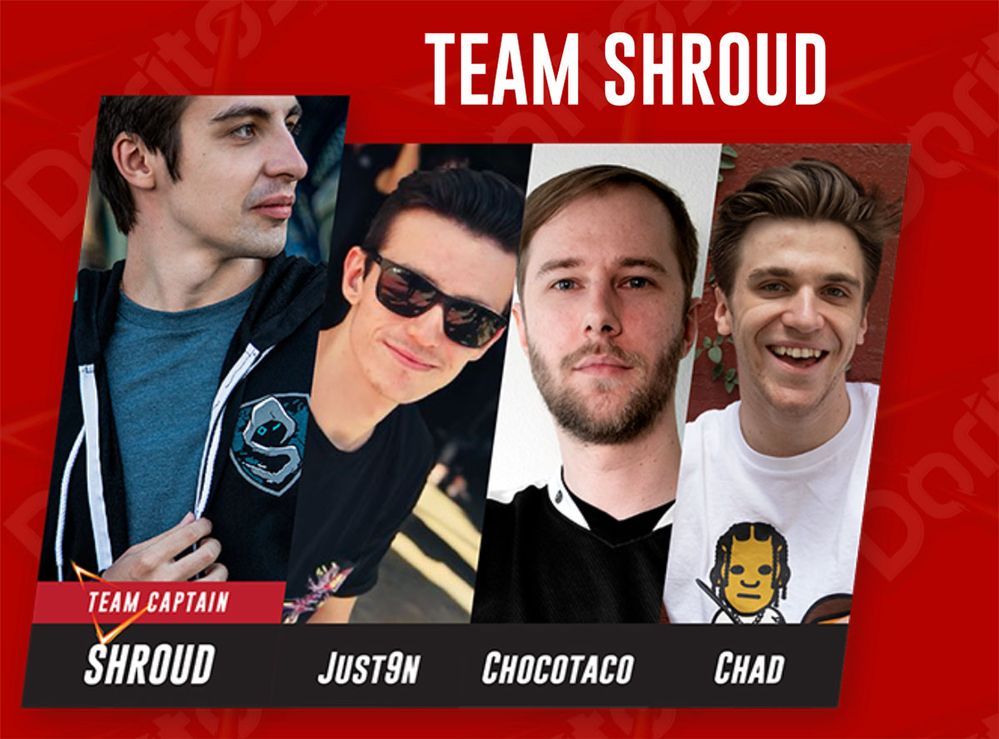 Team Shroud
Captain: Michael "Shroud" Grzesiek
An ex-esports pro turned streamer with a massive and loyal following, Shroud has proven that he has the skills with a keyboard and mouse to create incredible Blackout gameplay, and his personality makes him one of the top streamers on Twitch today.
His quad is comprised of a fellow ex-esports pro in Just9n, educator-turned- streamer ChocoTaco, and Chad, who impresses his fans with his legendary battle royale skills.
Team Courage
Captain: Jack "CouRage" Dunlop
Call of Duty World League fans know this man from back in the day when he was casting high-profile tournaments from London to Los Angeles.
CouRage now streams to his fanbase that he dubs "the CouRageous," which are constantly entertained with how his pro skills translate to his daily streams. He is joined by current OpTic Gaming CWL team coach TeePee as well as current player Karma, who are both gearing up for the start of the CWL season while competing in the Blackout Tournament at TwitchCon. Completing CouRage's Quad is Hysteria, another pro player and streamer with plenty to prove.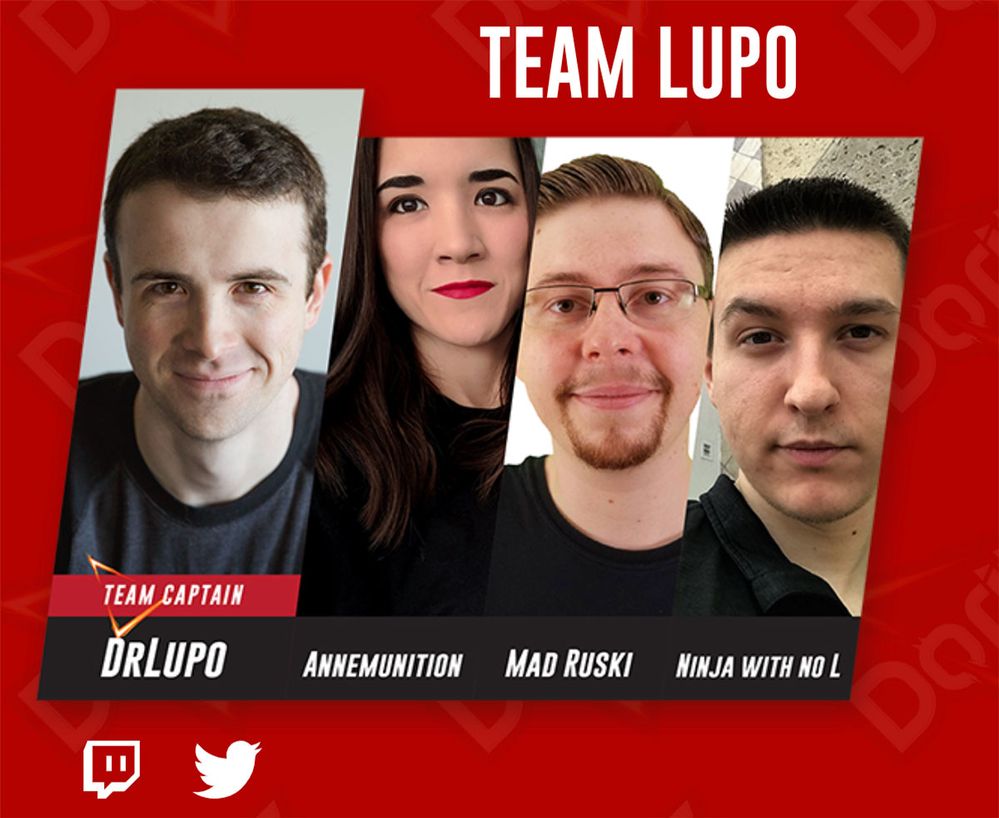 Team Lupo
Captain: Ben "DrLupo" Lupo
A father of one and a former Destiny streamer, DrLupo comes to Blackout with the rare opportunity to de-throne his good friend Ninja.
Joining his quad is AnneMunition, who left behind her career of "pushing pixels" to wind up streaming, Mad Ruski, a self-described "insightful battle royale player," and Ninja With No L, a fierce Blackout player on the rise
Format:
The Blackout Tournament at TwitchCon will be played as a high score contest in public Blackout lobbies.
Teams will have four heats to rack up the most points in each of their games, and the team with the most total points will be crowned the Blackout Tournament at TwitchCon champions.
A team gets one point per kill earned, as well as a multiplier bonus for placing highly in games.
If a team place in the top ten, they will earn all of their points plus a .5x multiplier on points earned during that round. That multiplier increases to .75x if they place within the top five teams, and should they find themselves in the top three, they will earn a 1.25x multiplier bonus.
The short version? If these teams want to win, they not only have to out-survive their opponents, but they also need to play aggressively and fight to the finish!
How you can get involved:
Because these four all-star teams will be playing in public Blackout lobbies within Call of Duty: Black Ops 4, you'll have the chance to drop in alongside them.
Watch the stream to find out when the Blackout Tournament at TwitchCon lobbies are open, load into a Blackout game at the designated times, and you could be playing against your favorite Twitch streamers!
Tune in at 12:30 PM PDT on October 27 to the official Doritos Twitch channel and see who will be crowned the Blackout Tournament at TwitchCon champions. And who knows, you might be dropping right alongside them!
Activision Publishing, Inc. is not a sponsor of the Blackout Tournament at TwitchCon.  Activision's name and logo, and/or the "Call of Duty: Black Ops 4" name,  logo, and/or materials are used for purposes of promotion and/or prize description only and such use is not intended to suggest or imply Activision's participation, sponsorship, endorsement, or approval of the Blackout Tournament at TwitchCon.
For more intel about Call of Duty: Black Ops 4, be sure to visit CallofDuty.com/blackops4 and follow @CallofDuty and @Treyarch on Twitter.