Call of Duty: Black Ops 4 for the PC is being crafted by the passionate teams at Treyarch and Beenox. To help players understand what's going on behind the scenes on the PC version, we spoke with Jonathan Moses, the senior PC producer at Treyarch, and Philippe Troie, the lead technical programmer at Beenox.
Read on to find out how Beenox and Treyarch are working in tandem to make Black Ops 4 the best possible Call of Duty experience on the PC.
Activision Games Blog: What is important to each of you about the PC version of Call of Duty: Black Ops 4?
Philippe Troie: I'd have to say that I want the PC community to know that this game was built for them. This is a PC game that is being built with the PC in mind. From the controls, to the graphics options, to the gameplay, I want the PC community to feel that this is for them in every way.
Jonathan Moses: I think to add that on top of making it authentically PC, what is important to me is that its authentically Black Ops 4. While we are making a lot of specific PC enhancements, we're making sure we don't lose sight of what Black Ops 4 is at its core. We're maintaining the same fluid combat and gameplay experience that players will have on the console. but are tailoring it for PC. 
To build on that, what have you worked on to make this version of Black Ops 4 so authentic to the PC?
Philippe Troie: As Jonathan mentioned, there is a very deep level of customization possibilities, and all-around flexibility of the game. We want it to adapt to the end user's hardware; for instance if someone wants to play on a competitive rig with low latency, high frame rate, reactive motion, and a high DPI mouse, they can do that. On the other hand, if the user wants a very cinematic graphic experience with high visual fidelity, they can also tweak knobs to adjust the graphics options to their liking.
Also, with gameplay preferences in mind, if a player wants to trigger Specialist abilities, he or she can choose between a toggle or a dual press. Also, every action can be rebound to any key on a keyboard.
And there are specific UI options you can play with. Let's say you have multiple monitors or an ultra-wide monitor. You don't want to have to turn your head left and right just to see how much health you have, or how much ammo you still have in your magazine. There are options to bring this UI to center it in the screen so that the relevant information is close to where the action is happening. But you also still have your peripheral vision to catch other details.
Overall, I would say it's all about flexibility and making sure the game adapts to your hardware, and also adapts to your preferences and how you like to play Black Ops 4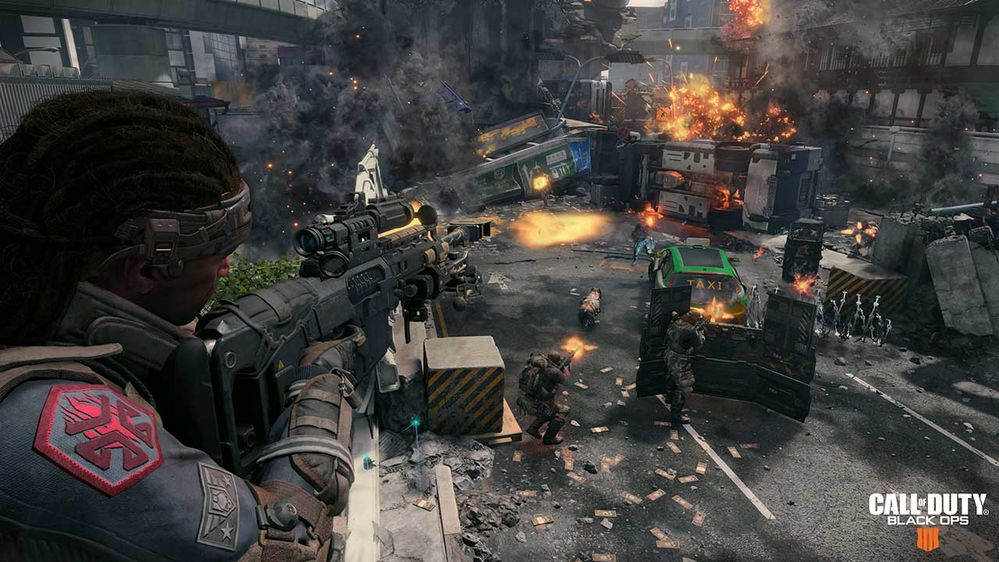 Jonathan Moses: It's the depth of controls that we've really focused on for PC players to let every player tweak to their personal preference. The one thing I would like to add is that by no means are all players required to tweak settings manually. We've spent a lot of time making sure that the game auto-detects the best resolution and settings for their specific hardware. And we've spent a lot of time focused on the default controls, so that most players won't actually have to go into the settings to adjust anything.
What is the relationship like between Treyarch and Beenox?
Jonathan Moses: There are a tremendous number of people involved, and Beenox has a dedicated team of PC folks working on just this PC version, as well as developers working on general game support. I think that we've really been able to use that shared experience to help with optimizations for the PC.
Beenox is comfortable with the entire pipeline end to end, and there are many people at Treyarch working very closely with Beenox. It doesn't feel like we're working with a separate studio, but really just like they are an extension of our own team. And what Beenox has brought in with additional bandwidth has allowed us to be able to broaden the scope of what we wanted to accomplish on this title. It's been really great.
Philippe Troie: Beenox has worked on over 20 PC games, and we have a team of retired pro players as well. There is a lot of PC experience here and being able to partner with Treyarch, who have a body of work that is impressive, is like having the best partners we could ask for. We form an excellent team and we're in constant communication as well. A lot of the design decisions, code changes, everything is reviewed as a team. We get a consensus across studios, and then we bring new ideas to the table. We're really working closely together.
Jonathan Moses: Yeah, it's very collaborative. The designers have regular calls just designer to designer. The artists are working directly with each other.
What should a first time PC player know coming into Black Ops 4?
Jonathan Moses: The PC experience is definitely tailored for the PC audience, and they'll be able to take the gameplay and customize so it fits with their settings. They'll still be able to use a controller on the PC if they choose, and to tweak the graphics to their preferred settings, while using 4K or ultra-widescreen monitors.
Philippe Troie: I will add that they will feel this is a true Call of Duty game as well. The same Black Ops signature feel is there. For Black Ops 4, this means a lot, especially now that we are on Blizzard's Battle.net. The communication is broader, with voice chat and text chat and all of the social integration. Inside the game you can invite people from your friends list or send them a text message, "Hey, I'm looking for someone for my party, want to come join me?" even if they are playing other Battle.net games such as Overwatch, World of Warcraft, or Destiny 2.'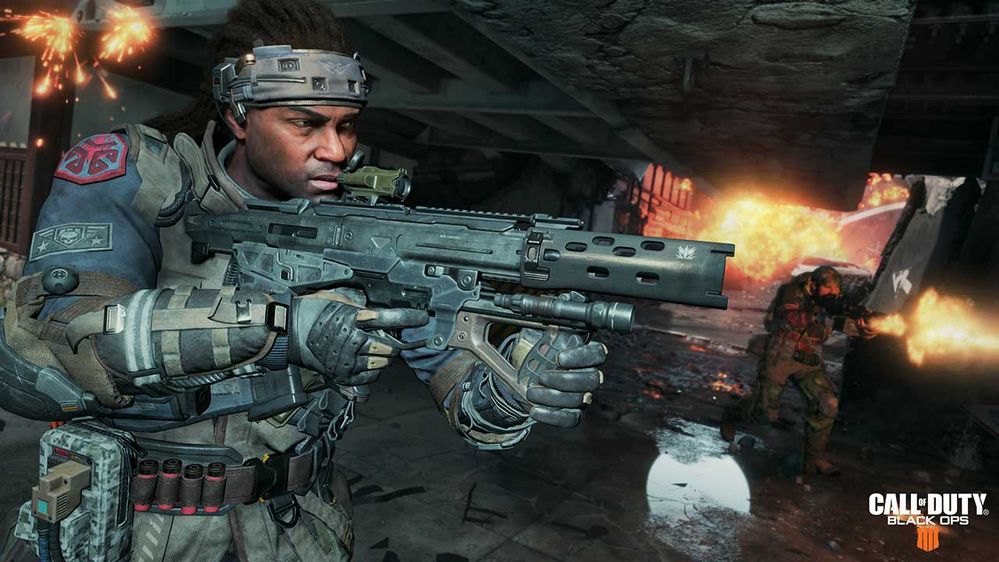 After the game launches will updates and balance changes be similar to the ones that are provided for the console version? How are you planning to manage the feedback from the PC community?

Jonathan Moses: We have a ton of data coming in from the Beta. Both the teams at Beenox and the team at Treyarch are monitoring that, and of course Reddit and all of the forums provide a ton of feedback as well. The data will come in and Beenox will be looking at it and Treyarch will be looking at it, and while most of the changes being made for the console will also come over to the PC, there will be specific changes made just for the PC.
For example, we're expecting to see some balance differences between console and PC for things like shotguns and snipers because of the accuracy of the mouse and keyboard. So, the designers at Beenox will take a slightly different approach to adjusting those numbers than on the console version. But that will all be done with both sets of designers talking with each other. We work out together if this is an overall change being made to a system that will go across both console and PC, or if we are targeting a specific, PC-only change.
Philippe Troie: As Jonathan said, we're also looking at telemetry to gather statistics and see if anything stands out. And we're always combing the interwebs, looking for what the community is asking for.
What are your personal experiences with Call of Duty outside of being a developer? Do you have a favorite game or moment from the franchise's history?
Jonathan Moses: I've always really enjoyed playing Call of Duty. I've played all of them, usually split-screen with my family, and I'm really looking forward to playing this game with them. The experience of being able to play these games and share that across generations is what I enjoy most.
Philippe Troie: I played a lot of Black Ops III back in the day, and I'm still playing Black Ops III multiplayer now. What I love about this game is seeing my brothers play. They play so much, they really enjoy the Zombies experience. I can't wait to see their faces when they try Black Ops 4, especially Blackout.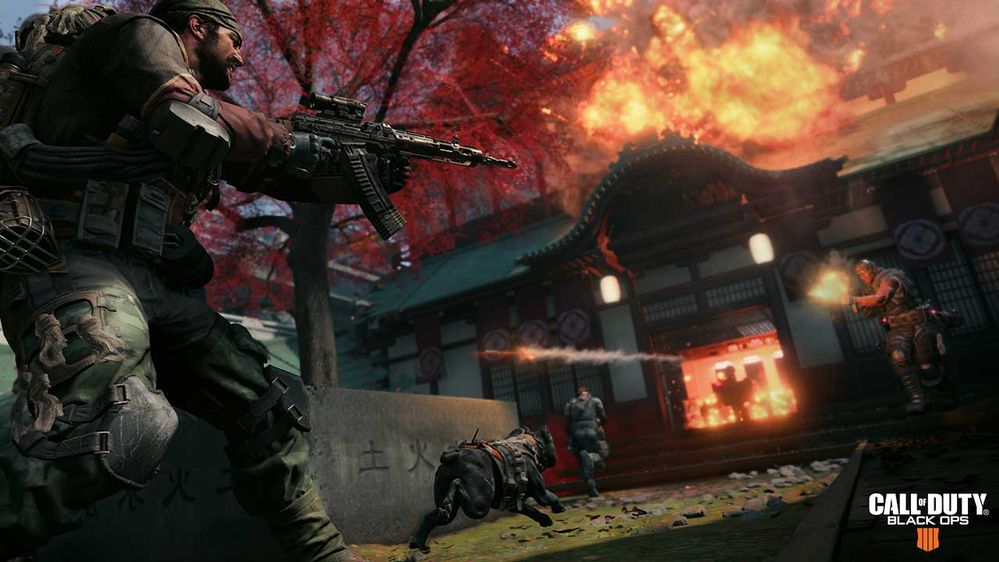 What trajectory led you to Treyarch and Beenox respectively?
Jonathan Moses: I've been making games, especially PC games, for over 20 years. I started at Activision back in 1996 and was a producer on a number of first-person titles like Return to Castle Wolfenstein, Doom 3 as well as other projects like the original Dark Reign, Star Trek: Armada, and the classic Interstate '76.
There was an opportunity to be a part of the Treyarch team working on Black Ops 4, and it's been amazing. I mean, being able to work with Beenox and with Blizzard and a lot of the people here that I've worked with off and on for the last 20 years, that has really been rewarding.
Philippe Troie:I have a much simpler path [laughter]. Actually, it's my 10th year here at Beenox, because I started as an intern here ten years ago. Just after high school I studied training in programming, and before I could graduate I had to do an internship. That was back in 2008, and Beenox was hiring.
Not long after that, Beenox started working with Treyarch. That's when we collaborated on the first project together, which was 007: Quantum of Solace for the Nintendo Wii. But back then, we also helped with games like Guitar Hero Smash Hits, Spider-Man: Shattered Dimensions, and Skylanders Swap Force.
We also partnered with Treyarch a second time three years ago when we worked on Call of Duty: Black Ops III, where we were responsible for the PlayStation 3 and Xbox 360 versions. Now it's our third go around and I'm super happy. Call of Duty: Black Ops 4 is such an awesome project. Expectations are high, and we can't wait to deliver.
Call of Duty: Black Ops 4 will launch on October 12, 2018. For more intel, be sure to visit CallofDuty.com/blackops4 and follow @CallofDuty and @Treyarch on Twitter.