We are excited to announce that Skylanders Imaginators will be one of the launch titles for the highly-anticipated Nintendo Switch when the new system launches in March 2017.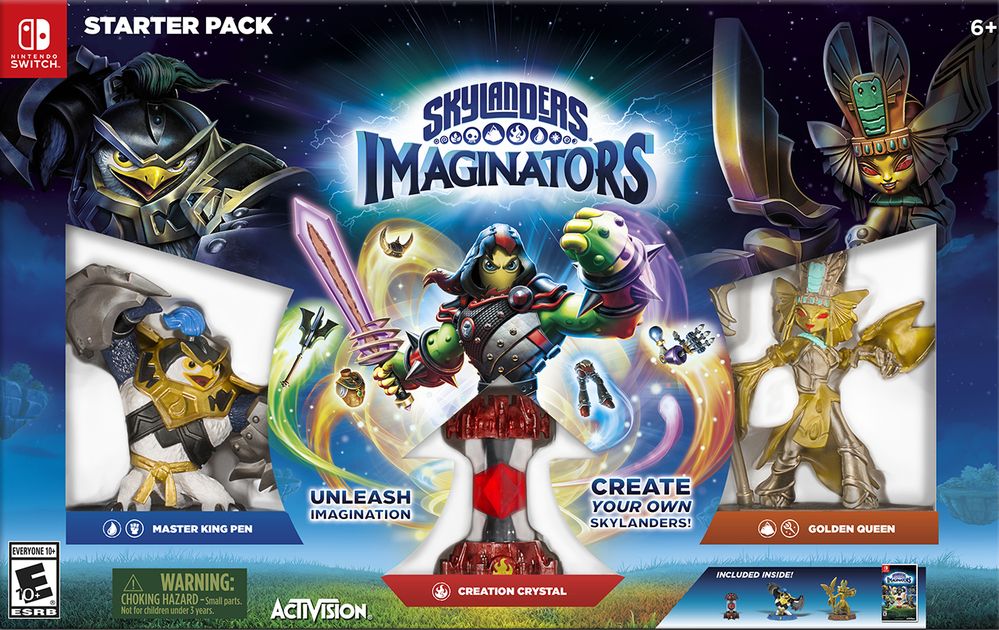 The innovative design of the Nintendo Switch also introduces a new mechanic for Skylanders: No Portal of Power? No problem! With the Nintendo Switch you can load and store more than 300 toys from the Skylanders universe in a digital library, allowing players take the Skylanders and their adventures on the go.
Since Skylanders Imaginators and the Skylanders Creator app launched, fans have created and customized more than 25 million Imaginators, and we can't wait to see what they do with the Nintendo Switch. Paul Reiche, co-founder and studio head of Toys for Bob said, "We've seen some amazing Skylanders created, and as kids' collections continue to grow, we're proud to offer more depth and variety to fans in ways never before possible with this new system."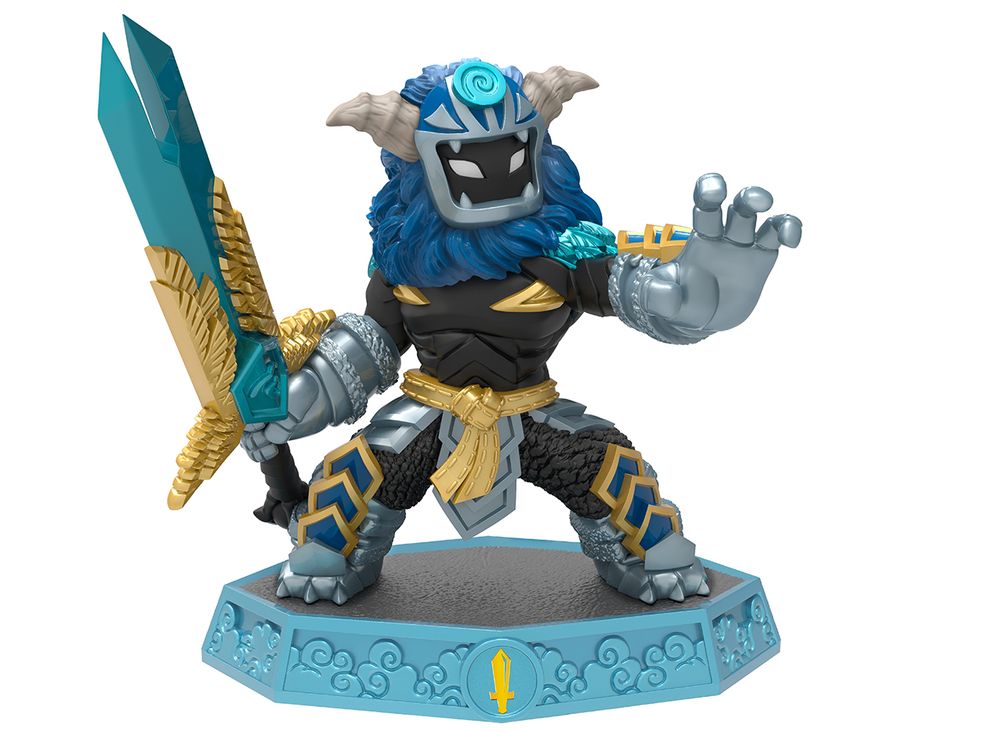 Also coming for Skylanders Imaginators in March will be the Cursed Tiki Temple level pack. This new pack takes players on an all-new adventure where they can unlock more than 100 new offerings for their Imaginators. The pack includes a new Sensei character, Wild Storm, a life Creation Crystal, and an Imaginite Mystery Chest.
And later this Spring players will be introduced to another new Sensei, Grave Clobber. Once a great pharaoh who ruled the Golden Desert long ago, Grave Clobber was buried by his seven jealous brothers in an underwater tomb while he was sleeping.  He eventually rose from his watery grave, clobbered each of his brothers and became the perfect choice to be a Sensei trainer for the Brawler Class.
"Skylanders Imaginators has ignited the imaginations of fans everywhere, and we're looking forward to continuing to support their gameplay experiences with Nintendo Switch, along with new toys and content coming this year," said Josh Taub, senior vice president of Skylanders Product Management, Activision. "There are now more than 300 million Skylanders toys in the hands of fans, which equates to nearly two toys sold every second since Skylanders Spyro's Adventure launched.  And with the new season of the animated series Skylanders Academy slated for Netflix this fall, we are thrilled that fans can enjoy playing, watching and creating Skylanders no matter where they are."
With Skylanders Imaginators heading to the Nintendo Switch, new toys on the way, and Skylanders Academy returning to Netflix for a second season later this year, there's never been a better time to by a fan of the franchise. So let's get creating and see what you can do!
Skylanders Imaginators for Nintendo Switch will be available for a suggested retail price of $59.99 when the system launches, and The Cursed Tiki Temple level pack will be available for $29.99 MSRP on March 12 at participating retailers nationwide.
For more Skylanders information, be sure to visit Skylanders.com and follow @SkylandersGame and @Activision on Twitter.