You can make everything better by putting the word supreme in front of it. Nachos, for instance. Why have plain nachos when you could have all of the deliciousness of Supreme Nachos instead? Or why go in for a normal car wash when a Supreme Car Wash promises more luster and sparkle?
Hence, the Guitar Hero Live Supreme Party Edition, and the usage of Supreme here could mean value for everything you'll be getting. This premium bundle packs in two guitars for dual shredding, and gives you access to over 500 songs, with more being added all the time. Toss in themed Premium Shows on Guitar Hero TV, bonus content, and more, and you'll see why Rolling Stone calls it "a more realistic experience of rock and roll glory."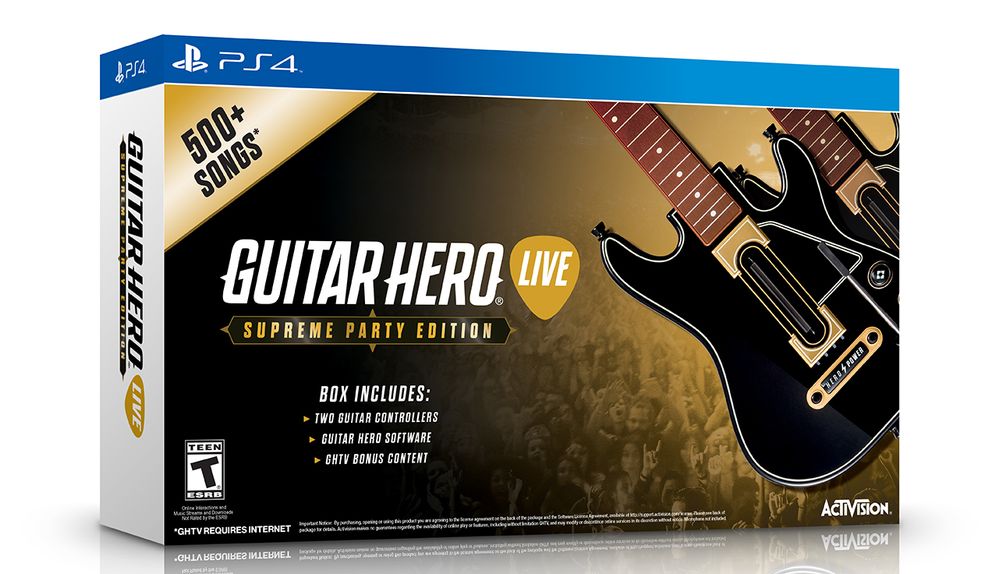 Oh, and those 500 songs? They come from the likes of The Rolling Stones, The Black Keys, Queen, Green Day, Red Hot Chili Peppers, Fall Out Boy, Pearl Jam, Bruno Mars, Weezer, Iggy Pop, Alt-J, Jet, ZZ Top, Rage Against the Machine, Megadeth, The Strokes, Royal Blood, Ed Sheeran, Gary Clark Jr., and many more.
So find some friends, family members, or any wannabe axe-wielders, and start your Supreme Party!
Guitar Hero Live Supreme Party Edition will be available on Friday, October 7 for PlayStation 4 and Xbox One. For more Guitar Hero information, be sure to visit GuitarHero.com and follow @GuitarHero and @Activision on Twitter.