The sun is shining, the sand is hot, and the beaches are packed. Which can only mean that Days of Summer have returned in Call of Duty!
Break out the sunscreen and shades for this community event, because Sledgehammer Games is going to make your summer playcation one to remember from now through August 28.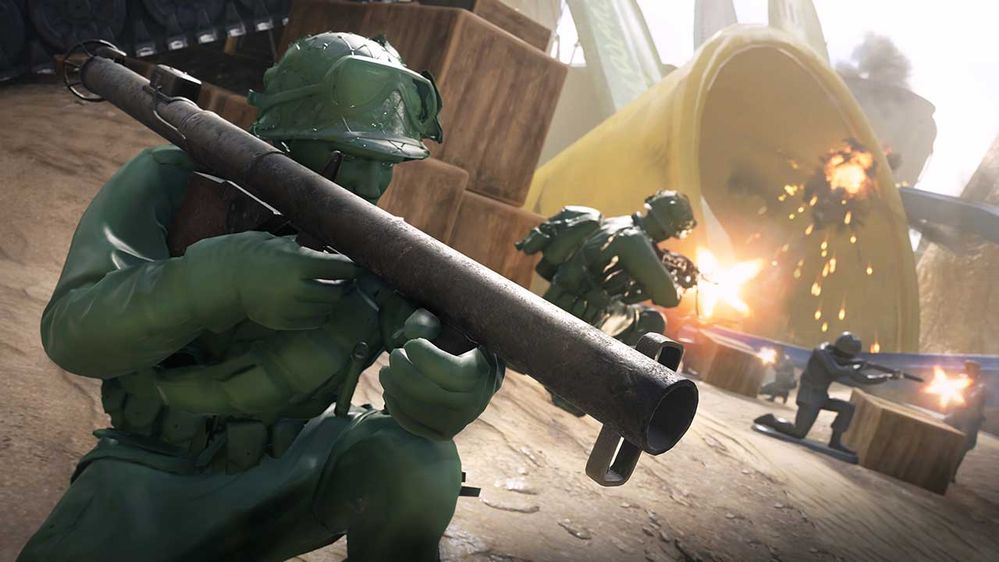 Play in the Sandbox. Literally.
Remember making sand castles and playing with those little green army men? In Call of Duty: WWII's latest map, you'll experience that all over again from an entirely new perspective.
Sandbox is available first on PlayStation 4, and this map shrinks players down to the size of plastic soldiers and puts them into a fun-filled beachside battleground. And apparently, our favorite Quartermaster likes to spend his downtime in the sand, because you'll find that Captain Butcher has decided to set up camp at the edge of this map and will use a magnifying glass to heat things up during matches.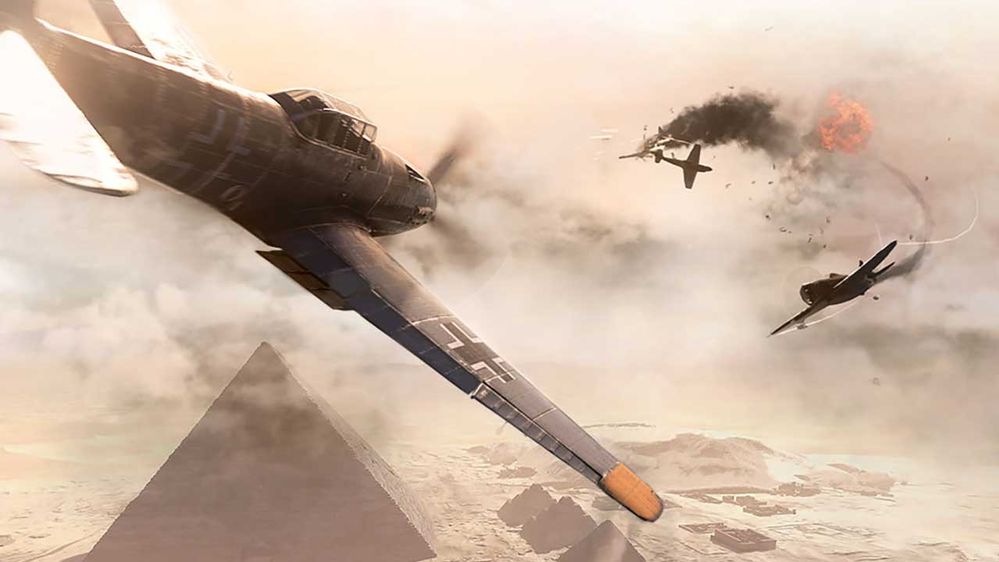 The Dog(fighting) Days of Summer
Call of Duty: WWII already features Multiplayer aerial combat through the War Mode mission Operation Husky, which is a part of The War Machine DLC Pack.  As part of Days of Summer, all players will be able to take flight in WWII fighters when they jump into Dogfighting.
In Dogfighting, you and your team will take flight over Egyptian pyramids and across mountain ranges while trying to fend off enemy pilots. Shoot down enough bogeys, and you'll be able to earn Flak Guns that can clear the skies and help secure air supremacy.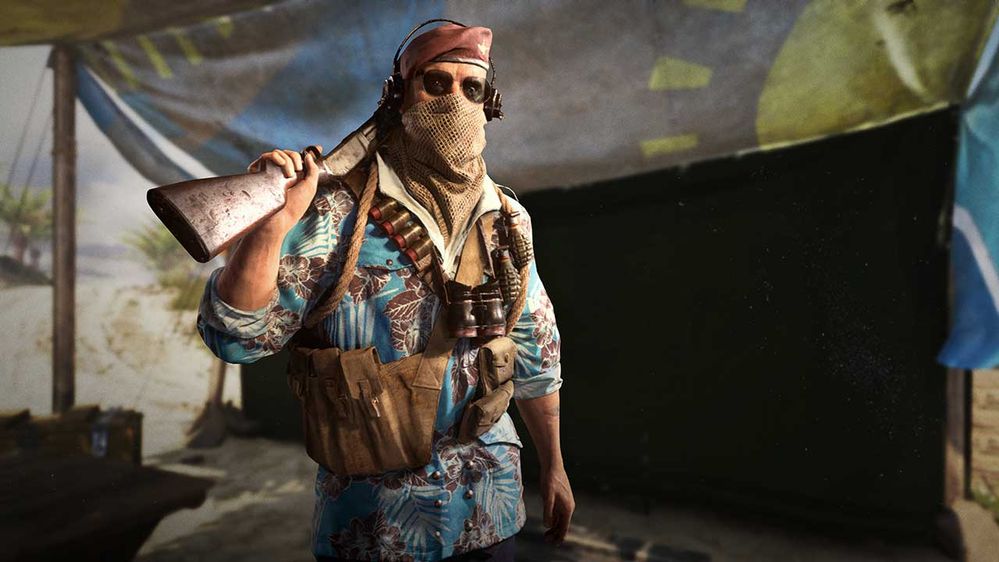 Let the Sun Shine on Three New Weapons
As if your armory wasn't already packed to the gills, Captain Butcher has brought in a trio of guns that will bring some heat to the battlefield.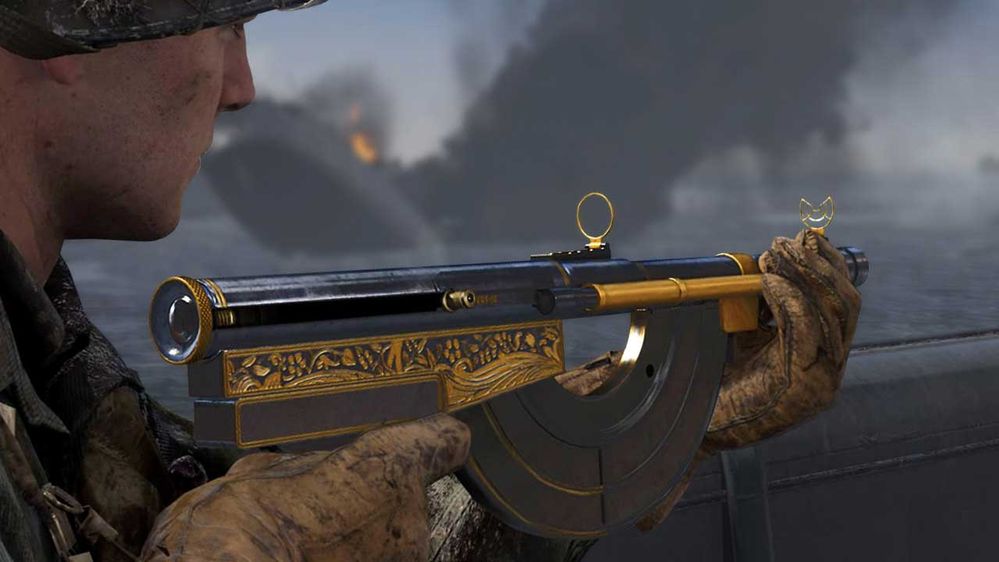 The Ribeyrolles is a French prototype submachine gun with a wicked design and a scorching amount of damage output.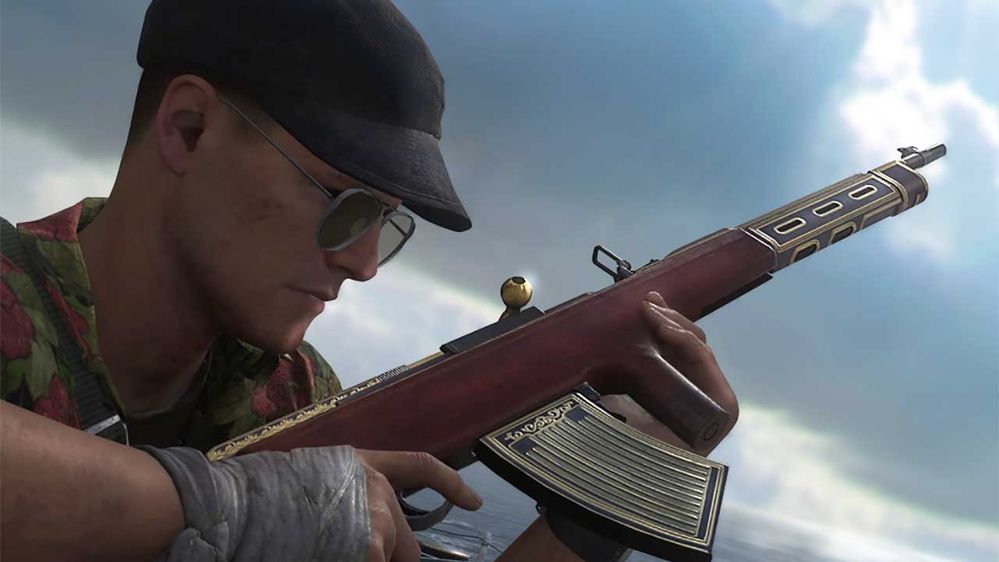 Slow in fire rate but big on firepower, the Soviet-made rifle Automaton packs a heavy punch for any combat situation.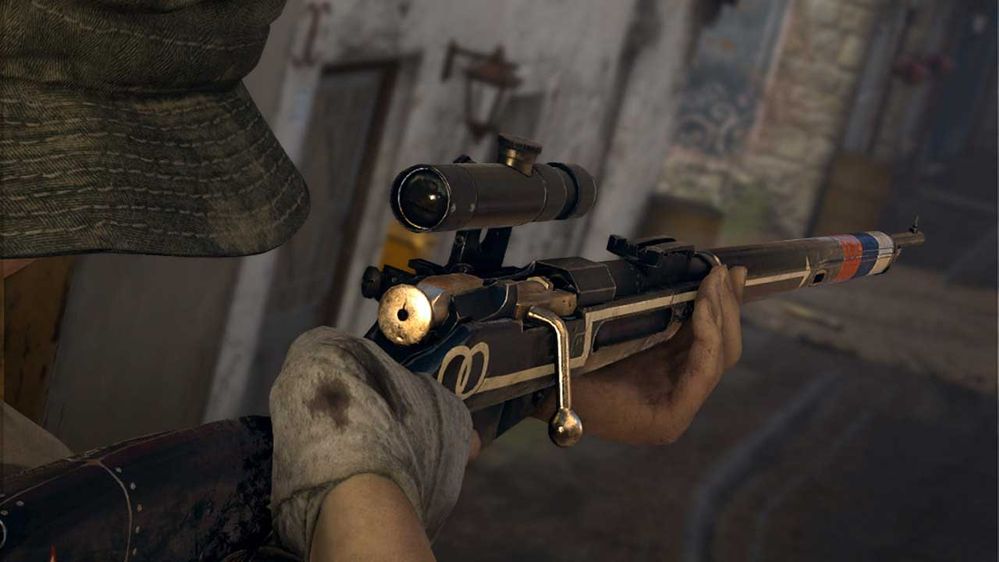 Rounding out the new weapons is the legendary 3-Line Rifle, a weapon that snipers in this community know as a deadly one-shot machine.
Master Prestige Rewards
Players who have worked hard to reach Master Prestige in Call of Duty: WWII will have a new way to show off their hard-earned achievement.
Days of Summer will introduce brand new uniforms that will be given out to players who have reached milestone levels between and including levels 100 and 1000. How can you level up to the triple and quadruple digits? Simply hit tenth prestige and keep trucking past level 55 to start on your road to Master Prestige.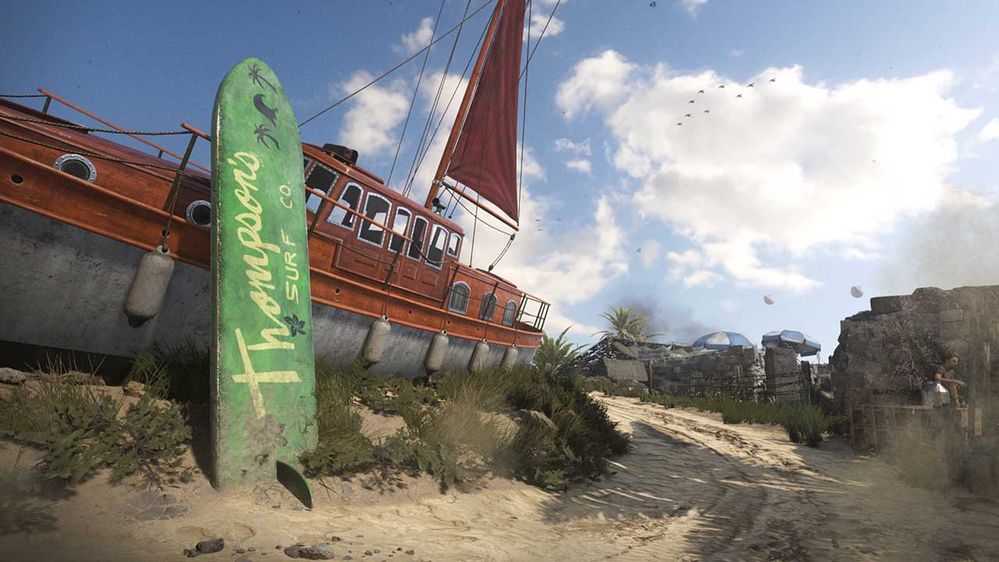 Catch Some Waves in Nazi Zombies
Multiplayer is not the only mode where you'll have some fun in the sun during Days of Summer.
Nazi Zombies will introduce blazing fast Sizzlers and beefy Drowned Zombies into the cast of undead characters, as well as some exclusive orders that will give out Supply Drops and unique Uniforms.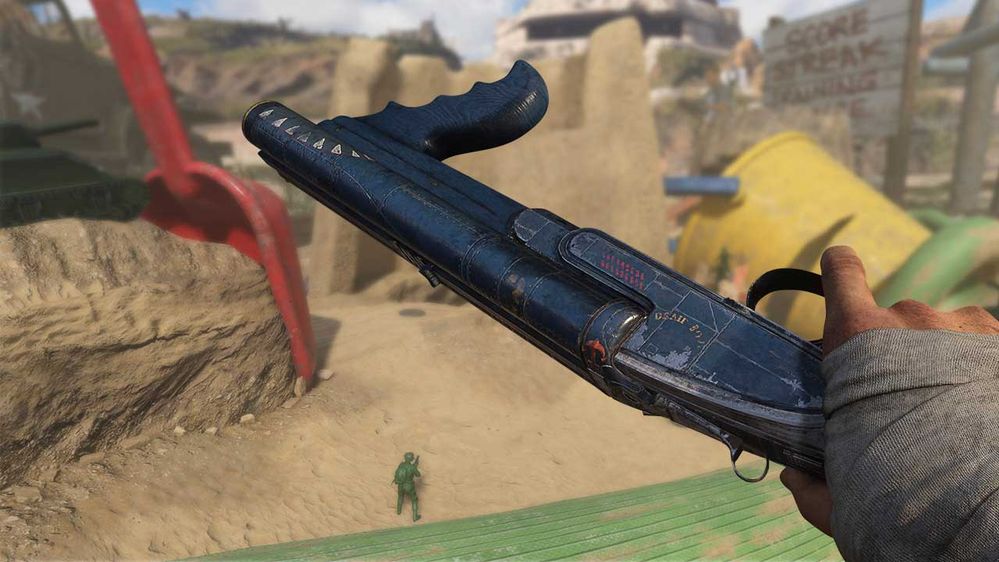 Divide and Conquer the Latest Community Challenge
There is no better time to re-explore the five original Divisions than in the latest Community Challenge.
Each tier of the challenge will task you and the community to earn 160 million kills with each Division – 800 million in total. Here's what Division you need to use for each stage of the Days of Summer Community Challenge:
Tier 1: Infantry Division
Tier 2: Armored Division
Tier 3: Mountain Division
Tier 4: Airborne Division
Tier 5: Expeditionary Division
Upon completion of each tier, every participant will get some summertime themed goodies ranging from a sweet boating hat to a Heroic Sawed-Off Shotgun variant.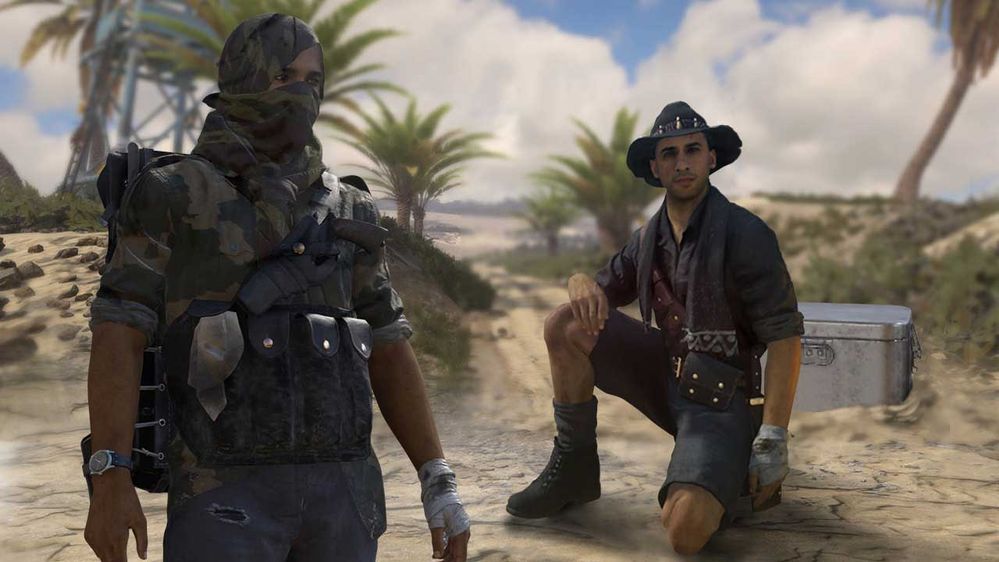 In addition to all of this radical limited-time content, there are hundreds of new personalization options like Helmets, Face Camo and Weapon Charms to collect. Plus, you'll be raking in experience points like crazy with all of the Double XP opportunities available during Days of Summer.
Don't miss your chance to get in on the summertime fun, because the sun will set on this event on August 28. Log into Call of Duty: WWII now to hang ten and let loose during Days of Summer, and we'll be seeing you on the shores in HQ!
For more intel about Call of Duty: WWII, be sure to visit CallofDuty.com and follow @CallofDuty and @SHGames on Twitter.