As All Hallows' Eve looms, Infinity Ward is ready to unleash its latest creation into Call of Duty: Infinite Warfare... An event filled with Double XP events, brand new game modes, and ghoulish freebies that pay homage to the nightmarish world of Willard Wyler.
From October 9 through November 1, Call of Duty: Infinite Warfare will play host to Willard Wyler's Halloween Scream, a celebration of all things gruesome and bone-chilling across the Multiplayer and zombies game modes.
Do you dare to find out what Wyler has in store for you? If so, then get ready for so much new content, it will make your spine tingle!
Gesture Warfare Returns
When the Gesture Warfare first came to Infinite Warfare this September, Call of Duty fans found out that gestures are not only the means to humiliate opponents, but are also ways to kill their enemies outright. Halloween Scream marks the return of this carnage-filled game mode.
Speaking of Carnage, that is the name of one of the four new multiplayer maps released in Infinite Warfare's Retribution DLC Pack. Carnage's terrifying death machines make it the perfect setting for some Halloween-themed fun, and during Willard Wyler's Halloween Scream, that map will be free-to-play on its own special playlist on Oct. 12 until Nov. 1.
Within the Carnage only playlist, you can play a variety of game modes while also enjoying Double XP. Don't get too distracted from all of that Double XP while playing on Carnage though, or you may find yourself on the wrong end of the Burninator.
Face Your Undead Fears in Boss Battle
It wouldn't be Halloween without monsters, and Infinite Warfare's zombies mode has those in spades.
The Big Bosses of Infinite Warfare are looking for a challenge this October, and it will be up to you and your friends to defeat them in the all-new Boss Battle. If you wanted to tackle the final boss of your favorite Infinite Warfare zombies episode, but had trouble figuring out the main Easter Egg, then this mode is for you, as you'll skip straight to the climactic fight with the loadout of your choice.
The first episode, Zombies in Spaceland, will be available in Boss Battle throughout the Halloween Scream event, so you'll have more than enough time to annihilate some aliens. As for the four DLC episodes, they will be available to play in Boss Battle on a week-by-week basis. That means you'll be able to slice up that Slasher in Rave in the Redwoods one week, then slide into the Rat King in Shaolin Shuffle the next, before you make a seafood salad in Attack of the Radioactive Thing and then head to the ultimate battle in The Beast from Beyond.
Of course, if you love the challenge and satisfaction of figuring out a Call of Duty zombies Easter Egg, you'll still be able to play zombie Episodes normally during the Halloween Scream event.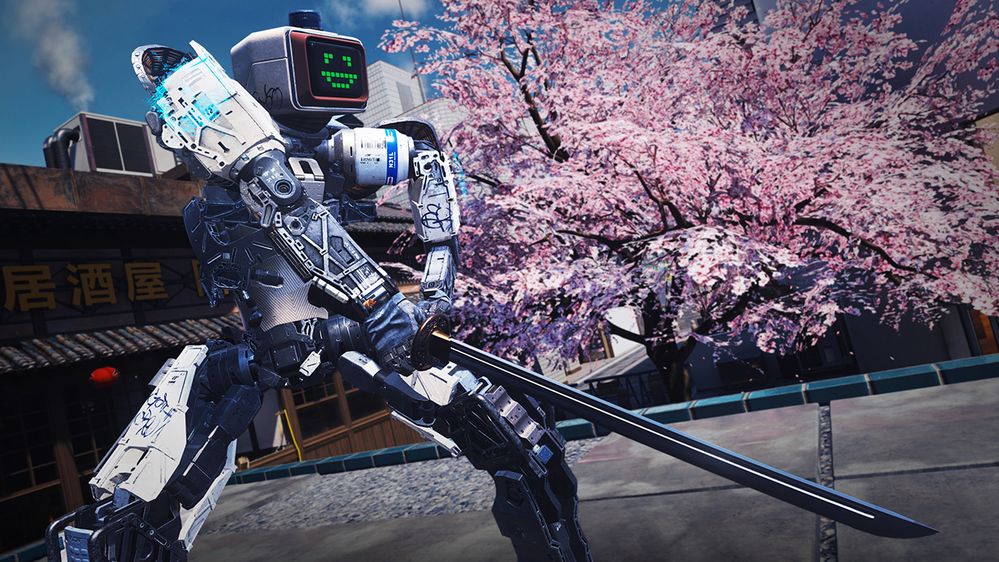 All Treats, No Tricks
During Halloween Scream, you'll be gifted a free Halloween-themed Supply Drop at the beginning of each week. This free Supply Drop may contain weapon variants, camos, a calling card, or even a brand-new zombie-themed Rig skin. Each week, Willard Wyler will bring in new loot to his Halloween Scream, and you can get a hint about what he'll drop on the official Call of Duty: Infinite Warfare website.
You will also get a free cosmetic item every Friday during Willard Wyler's Halloween Scream event, along with one final spooky present the final week that you won't want to miss. To receive the free items during Halloween Scream, players need to log into Multiplayer between Monday and Friday morning while online and visit the Quartermaster. The Supply Drop will be available between Monday morning and Friday morning, Pacific Daylight Time, while the cosmetic items will be available between Friday morning and Monday morning, PDT. Exact times may vary, so be sure to follow @CallofDuty on Twitter for more information.
Stock up on candy for the next month or so, because you may not want to go trick-or-treating with all the goodies planned for Willard Wyler's Halloween Scream.
For more intel about Call of Duty: Infinite Warfare, be sure to visit CallofDuty.com/infinitewarfare and follow @CallofDuty and @InfinityWard on Twitter.