The purple dragon known for toasting baddies and sick burns makes his epic return today in the Spyro Reignited Trilogy!
Available now for the PlayStation 4, PlayStation 4 Pro the family of Xbox One devices, this remastered trilogy brings the original three Spyro games back in HD quality to celebrate Spyro's 20th anniversary.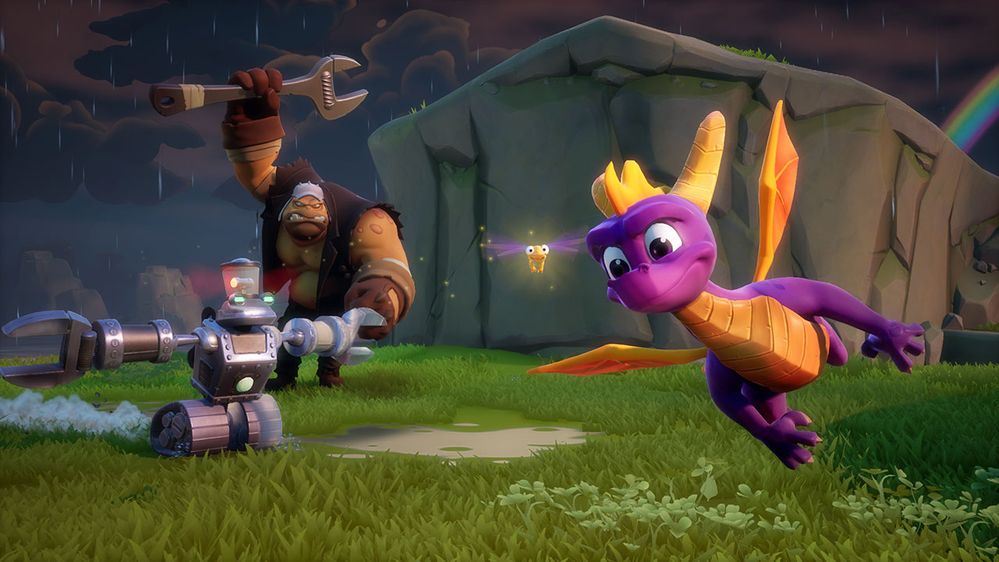 In the Spyro Reignited Trilogy, lead developer Toys For Bob is giving fans the chance to explore the Dragon Realms and Avalar along with the wise-cracking dragon and his trusty dragonfly sidekick Sparx in stunning HD. They'll also have to face Gnasty Gnorc in Spyro the Dragon, Ripto in Spyro 2: Ripto's Rage!, and the Sorceress in Spyro: Year of the Dragon.
On the journey, players will enjoy more than 100 lush environments, re-recorded lines from original Spyro voice actor Tom Kenny, and a new title-screen theme from original soundtrack composer Steward Copeland. Players can also switch between Toys For Bob's remastered soundtrack or choose to groove to the original tunes through the in-game options menu whenever and wherever they are in-game.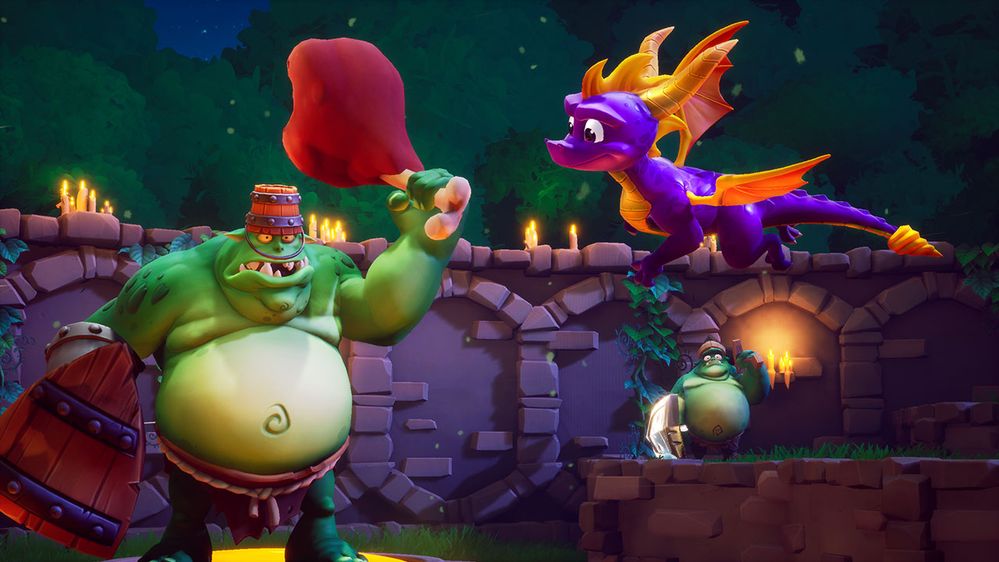 "It's been a real pleasure to bring back one of most iconic video game characters of all time through the Spyro Reignited Trilogy," said Paul Yan, Co-Studio Head at Toys For Bob. "We've poured everything we've got into making sure every detail was done right to deliver a great Spyro experience for fans. We hope players will have as much fun revisiting the Spyro world and characters as we did remastering them."
As the lead developer, Toys For Bob has paid loving homage to these classics, while also lighting them up for new gaming systems. Whether you're experiencing them for the first time, or revisiting them in their new glory, we know you'll find the Spyro Reignited Trilogy as exciting as we do!
For hot details about Spyro the Dragon, follow along on Twitter, Facebook and Instagram, subscribe to the Spyro the Dragon YouTube Channel and check out the Spyro the Dragon website.