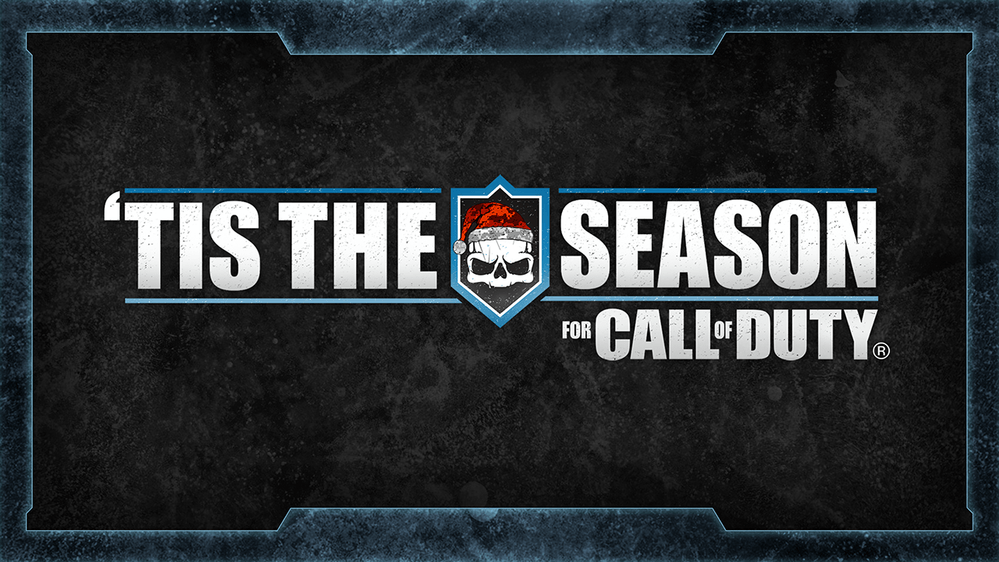 'Tis the Season is all about giving, and we have some seriously awesome gifts heading your way. We hope that you've been good this year, because you won't want to miss out on these items. Here's a look at just some of what we have in store for Call of Duty players this month: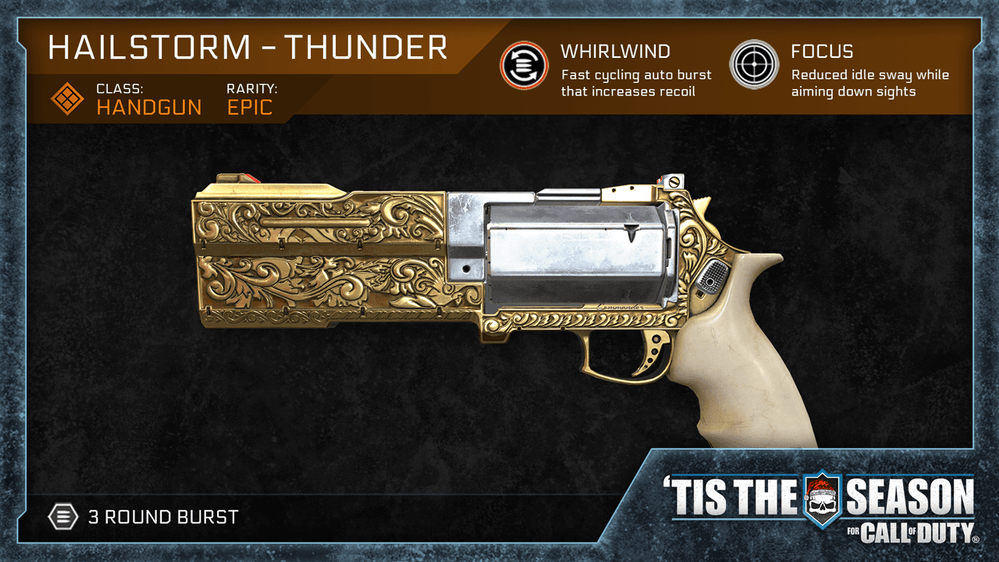 Epic Prototype Hailstorm – Thunder Pistol Bonus*
Call of Duty is honored to have some of the most loyal fans in gaming, and to show our gratitude we're handing out a very cool weapon to players who have clocked time in both Call of Duty: Black Ops III and Call of Duty Infinite Warfare.
Starting today, all players who own Call of Duty: Infinite Warfare and who also play Call of Duty: Black Ops III will receive an epic prototype Hailstorm – Thunder pistol. It's just our way of saying thank you, and to reward you for your loyalty.
The Hailstorm – Thunder is extremely shiny (and deadly), and features a three-round burst along with two perks: Whirlwind, which is a fast cycling auto burst that increases recoil, and Focus to reduce idle sway while aiming down sights. So, jump in the game today and equip it in your loadout to show some pride.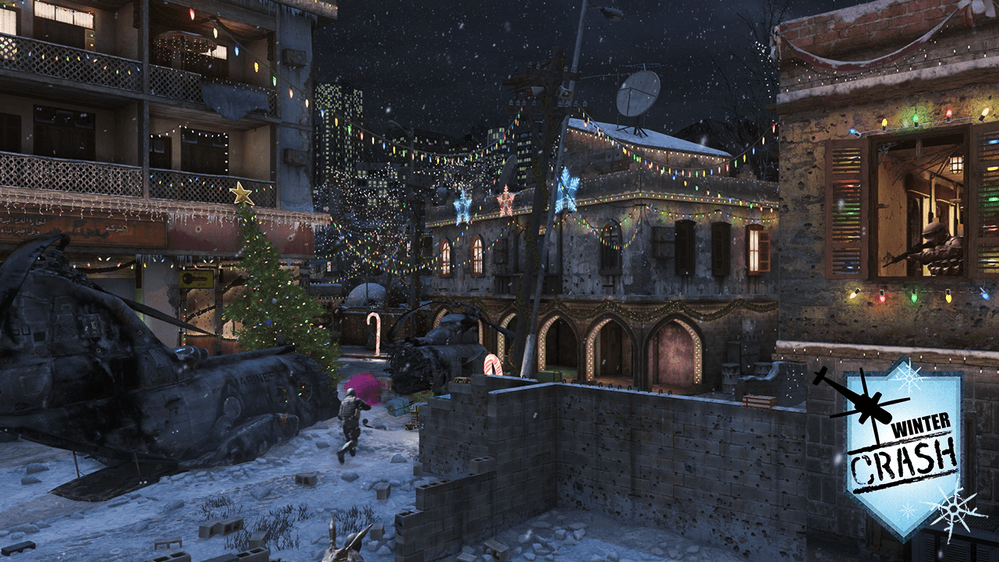 Modern Warfare Remastered Maps and Modes
When Modern Warfare Remastered launched last month, it included ten remastered maps from the original game. On December 13, players who own Modern Warfare Remastered will receive the remaining six remastered maps: Bloc, Countdown, Pipeline, Showdown, Strike, and Wet Work, along with the Hardpoint and Gun Game modes being made available in Modern Warfare Remastered for the first time.
Plus, we're throwing in an additional chilly bonus as all Modern Warfare Remastered players will also get the remastered Winter Crash map in all its glory! We'll be running a 24/7 Winter Crash playlist beginning on December 20 that will last through the holidays, and we'll have more details soon.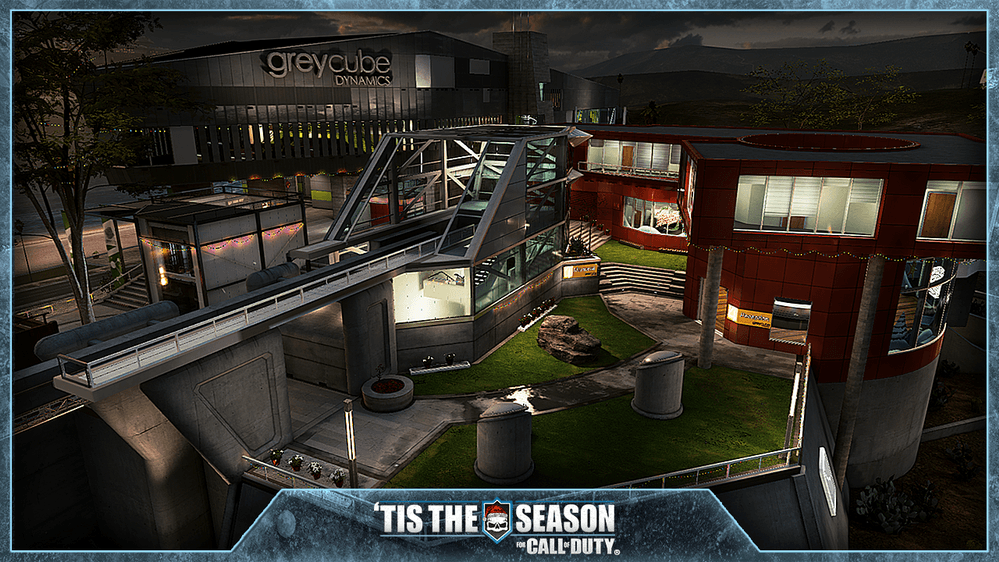 Genesis Holiday Map
The holiday map makeover fever is spreading to Call of Duty: Infinite Warfare as well! Later this month, players will find a Genesis Holiday map waiting for them as the Headquarters for the Division of Mechanical Evolution gets a festive new look. Plus there will be a 24/7 Genesis Holiday playlist, ready to spread cheer, goodwill, and high KDRs.
12 Days of Winter
As it turns out, the Hailstorm – Thunder pistol, Modern Warfare Remastered maps and modes, and Genesis Holiday map are just the top of the present pile! Starting on December 21 and running through January 1, we will be offering some extremely cool gifts every day to Infinite Warfare players who log into the game.
These freebies range from big Salvage and Key bonuses, to winter-themed personalization items, and even winter-themed Common, Rare, and Legendary prototypes! Twelve Days, twelve awesome gifts for free, just for logging into the game. Just remember to log in every day from December 21 through January 1 to get that day's bonus.
But wait, there's even more! We'll have even more announcements coming up, along with additional special bonuses heading your way throughout #TisTheSeason including some Double XP events and more, so stay frosty!
Tune in to the Activision Games Blog, and follow @CallofDuty, @InfinityWard, and @RavenSoftware on Twitter for the latest news.
*Offer valid through 11:59pm on 12/31/2016 PST. Content available for use in Call of Duty: Infinite Warfare. Game required; Sold separately. Bonus content valid only for players who own both Call of Duty: Infinite Warfare and Call of Duty: Black Ops III and have logged into Black Ops III with a live internet connection at any time and played Infinite Warfare during the offer period. Program may vary by region. Loyalty program subject to change. Actual timing of receiving loyalty item may vary.  Internet connection required.