A total blackout in the heart of London
Ahead of the launch of Call of Duty: Black Ops 4, members of the Call of Duty community in London received a once-in-a-lifetime experience by playing Black Ops 4 in the Black Ops House, a room where almost 100% of the natural light is absorbed due to the special Vantablack coating creating the world's darkest room in an actual blackout.
UK-based Surrey NanoSystems developed Vantablack mainly to assist in space applications, as it can absorb 99.965% of natural light to help plot out stars or find exoplanets. A version of Vantablack – specifically the VBx2 coating – was used to reduce reflected light for the Black Ops House, making the whole room feel like a two-dimensional black void.
Professional Footballer Dele Alli was amongst those to enter Call of Duty: Black Ops 4 in the Black Ops House. "It was a great experience playing Black Ops in the blackout environment, it felt like I was in the game. I wish I could get my own blackout room!" said the 2016 and 2017 Professional Footballers' Association Young Player of the Year.
Along with Alli were several other members of the Call of Duty community who also got to experience Black Ops 4 in total Blackout along with content creators like Syndicate, ZerkaaHD and Vikkstar123.
The Black Ops House was created in partnership between Activision and Surrey NanoSystems, with Asif Khan, an award-winning London-based design studio, creating the structure right in the heart of London.
"Like many of my generation," Khan said, "I grew up gaming at home, with the living room and TV being the default scenery, but here we had a chance to reimagine the whole sensory experience of gaming. We heighten the player's perception of space and time, from the moment they step up onto the black walkway, to the door which appears from nowhere, to then being enveloped in an infinite void."
The project was also a dream-come-true for Surrey NanoSystems employees such as its Chief Technical Officer Ben Jensen, who relished the opportunity to use Vantablack in new and imaginative ways.
"We're all huge gamers and fans of Call of Duty," Jensen said, "so when Activision got in touch and we began discussing ideas, we could couldn't wait to bring the project to life."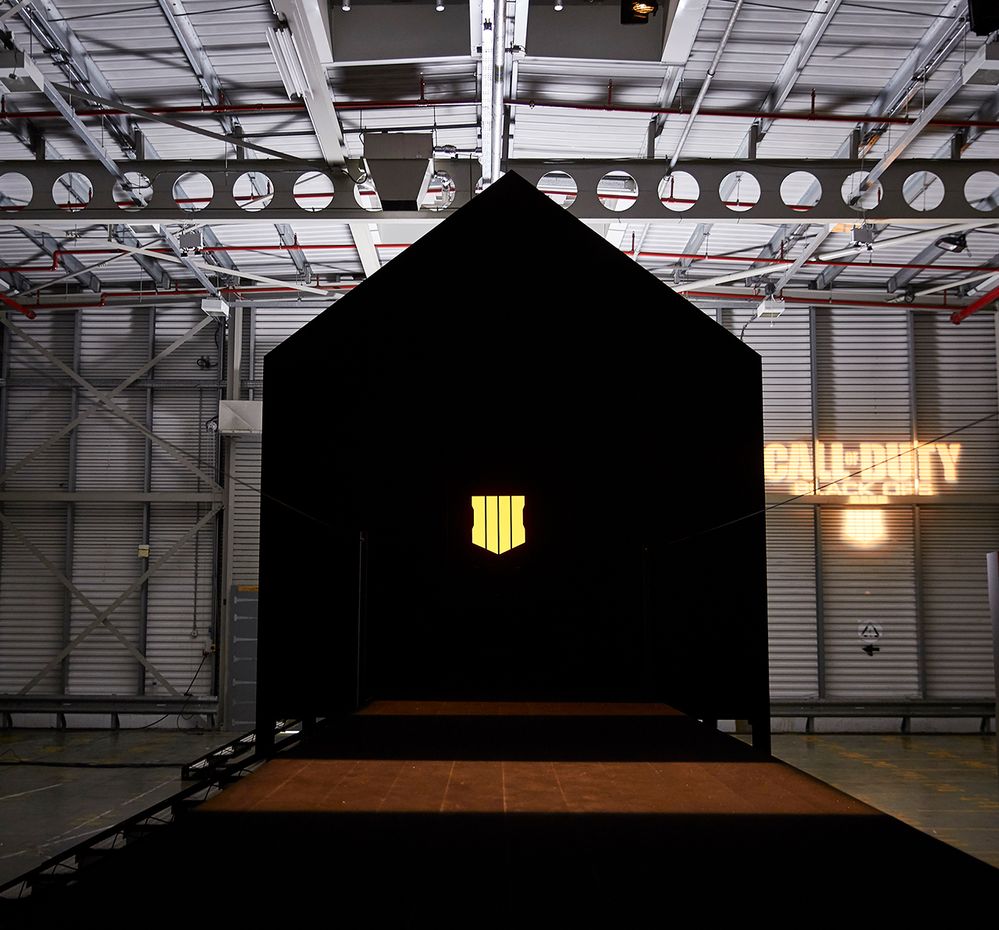 "Black Ops 4 delivers the deepest, most engaging Black Ops game that Treyarch, has ever created, so this is an incredible opportunity to create a space to match," said David Tyler, Vice President, International, Call of Duty at Activision. "Whether playing the all-out combat in Multiplayer, experiencing the all-new battle royale mode, Blackout, or the thrill of Zombies; this one-of-a-kind gaming experience raises the excitement to a whole new level. It's been a fascinating and fun way to celebrate the launch of Black Ops 4 later this week."
Call of Duty: Black Ops 4 will be released on October 12, 2018. For more intel about the game, be sure to visit CallofDuty.com/blackops4 and follow @CallofDuty and @Treyarch on Twitter.