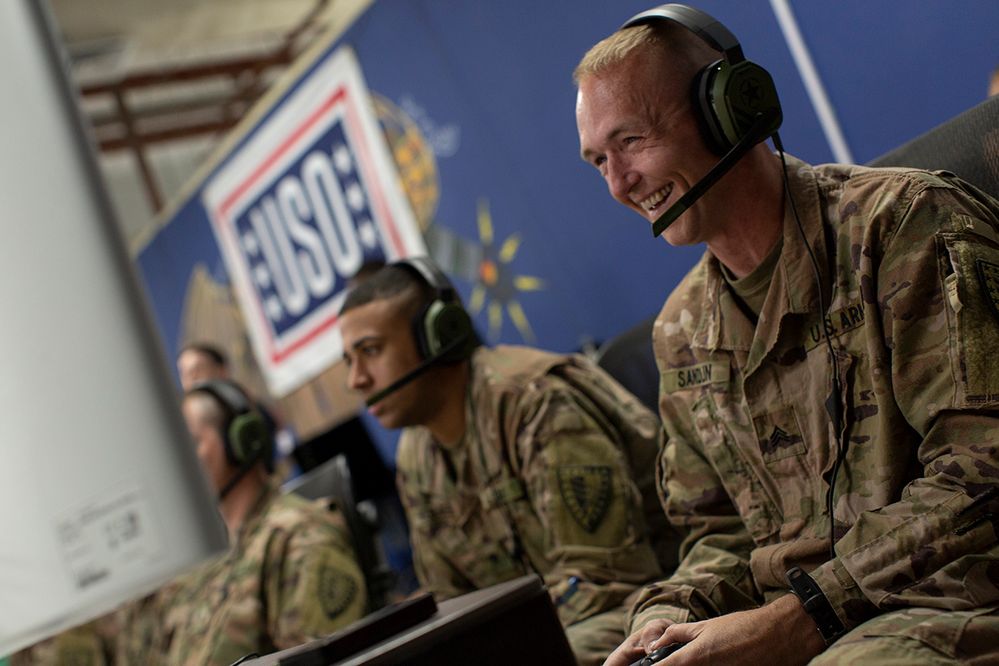 Activision shared a very exciting announcement today, just one day after returning from our incredibly humbling USO entertainment tour to active bases in Germany and Kuwait. The company announced that they are donating more than $100,000 worth of Call of Duty games to the USO. This will provide USO Centers around the world with a game library consisting of Call of Duty: WWII, Call of Duty: Black Ops III, Call of Duty: Infinite Warfare, and Call of Duty: Modern Warfare Remastered.
During our trip, we visited Ramstein Air Base in Germany along with Camp Buehring and Camp Arifjan in Kuwait. During those visits with service members, we were able to observe several working military units, such as Explosive Ordnance Disposal, Military Working Dogs, Medical Trauma Response Teams, Military Police, and more.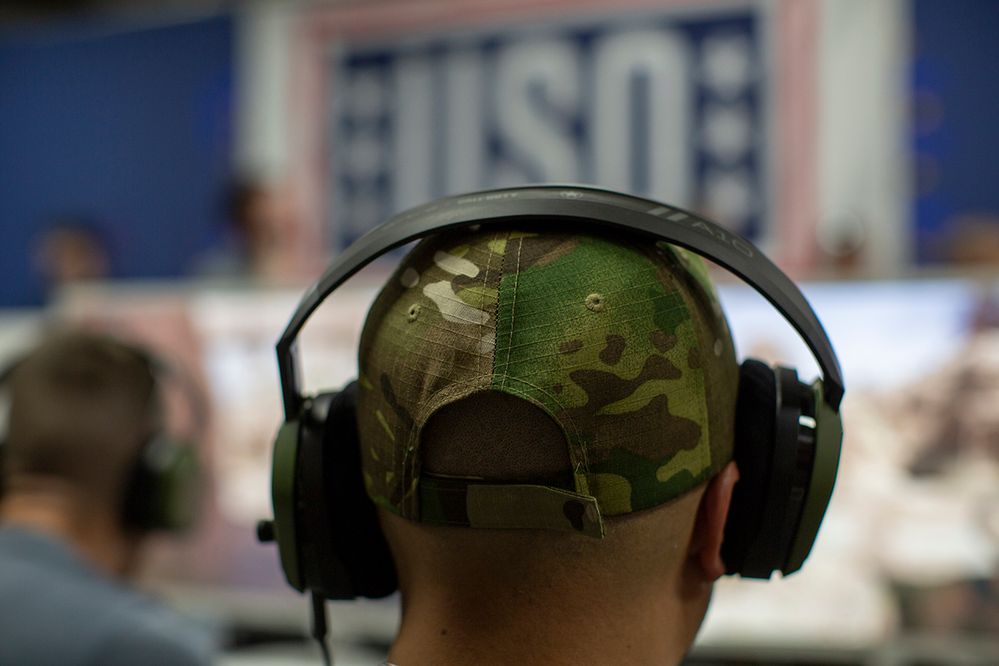 This gave all of us a much deeper understanding and appreciation for what these men and women do on a daily basis. As a bonus, after we were able to see these service members at work, we were able to see them at play. Each base we visited has a very active USO Center where forces come for downtime. Whether it's making a phone call to family back home, reading a book, playing pool, watching a movie, or playing a video game, such as Call of Duty, the USO provides multiple opportunities to unwind.
Thanks to the USO, we were able to bring Call of Duty: WWII tournament setups to each of these bases to showcase The War Machine DLC, and the turnout for each event was phenomenal. These service men and women came ready to play with pre-formed squads, tons of energy, and plenty of trash talk.
Everyone was fired up for each of our stops, and there was a non-stop stream of thanks directed at us for bringing the game to them, which as a part of the overall experience was extremely humbling. These are coming from men and women who literally put their lives on the line, and they were thanking us for coming to visit them. I'd like to share one email I received from SGT Melissa Williams, 38th Sustainment Brigade, Indiana Army National Guard. She is stationed at Camp Arifjan, and her message really touched me.
"Thank you! My buddies and I had an excellent time tonight! You guys are awesome for coming out and visiting us and giving us a much-needed break from the stress and stuff. Please tell everyone how much we enjoyed it and how thankful we are to all of you! It's amazing how much an event like that can boost morale and keep people excited. We can't thank you enough for taking time out of your schedules to spend time with us! I hope you all have a safe trip back!" 
On a personal level, I know how much this donation will mean to both the service members and the USO, and I know that everyone joins us in thanking them for what they do. It was truly an honor.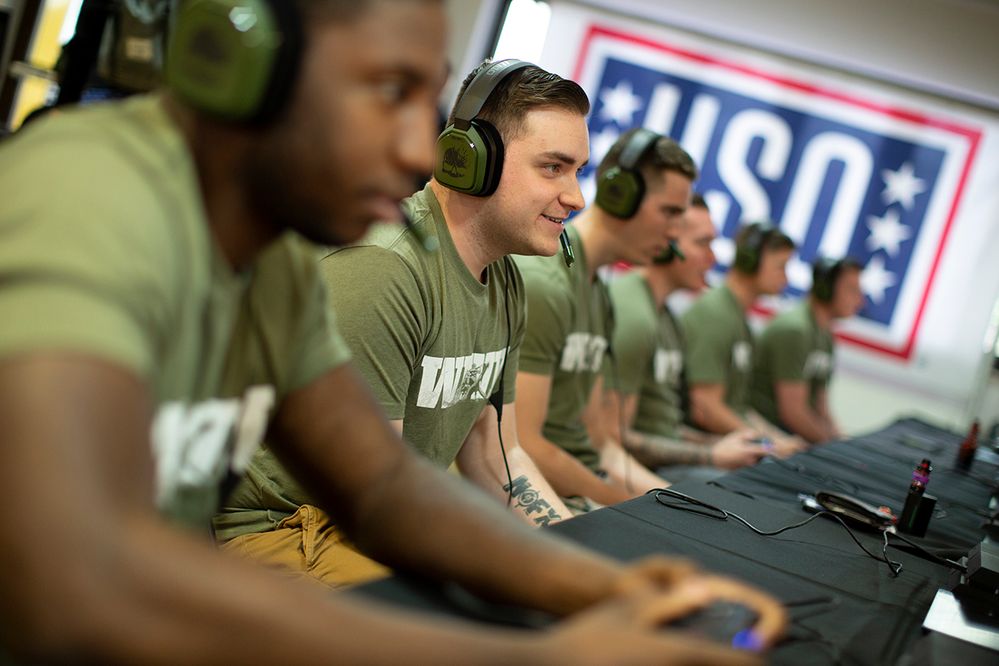 "We're honored to have come together with the USO entertainment team through this extraordinary opportunity to spend time with active duty service members stationed overseas as a further reflection of our appreciation and recognition for their service," said Dan Goldenberg, Executive Director of the Call of Duty Endowment. "The Call of Duty Endowment shares a common bond with the USO to support the men and women of our armed forces. Through this tour we visited as many troops as possible to add some fun to their daily routine. On behalf of the Endowment, the Call of Duty team and everyone at Activision, we're grateful to them for their service."
For more information about Activision, bookmark the Activision Games Blog, and follow us on Facebook, Twitter, and Instagram!