In 1990, two brothers with an Amiga and a love for creating games founded Raven Software in Madison, Wisconsin. Thirty years later, what initially started as a five-employee strong studio now is a premiere development studio with hundreds of team members and is a major contributor to the Call of Duty® franchise, most recently teaming with Infinity Ward to develop Call of Duty: Warzone.
As Raven celebrates 30 years in the business, we sat down (at an appropriate distance) with Co-Founder and Studio Head Brian Raffel, Lead Producer Charles Weiss, and Senior Designer Amber Holkenbrink, and asked them to share their stories. Learn more about Raven's origins, their hand in creating Warzone, how a prospective employee could ace a job interview with them, and more: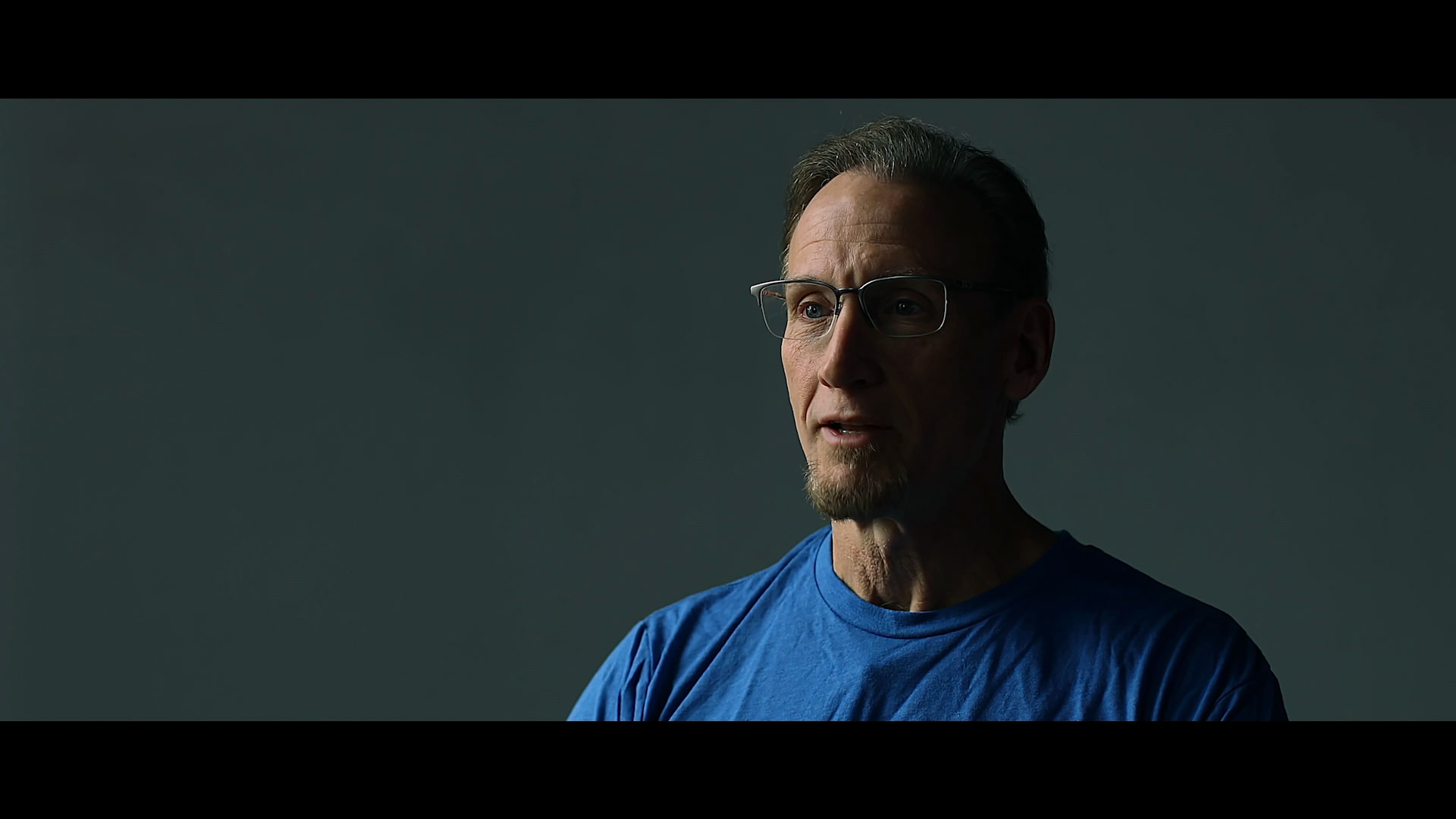 Brian Raffel – Co-Founder and Studio Head
AGB: What inspired you and your brother to create Raven Software?
Brian Raffel: Growing up in a family of eight children, we often made up our own games for entertainment. My brother Steve and I started to play Dungeons & Dragons with friends, and we thought it would be fun to make our own adventure module to submit to TSR. This was 1985 or so.
Along came the Amiga computer and everything changed. We taught ourselves computer art and decided to instead make a computer game out of it. We had no idea what we were doing but we got started on our first game - Black Crypt.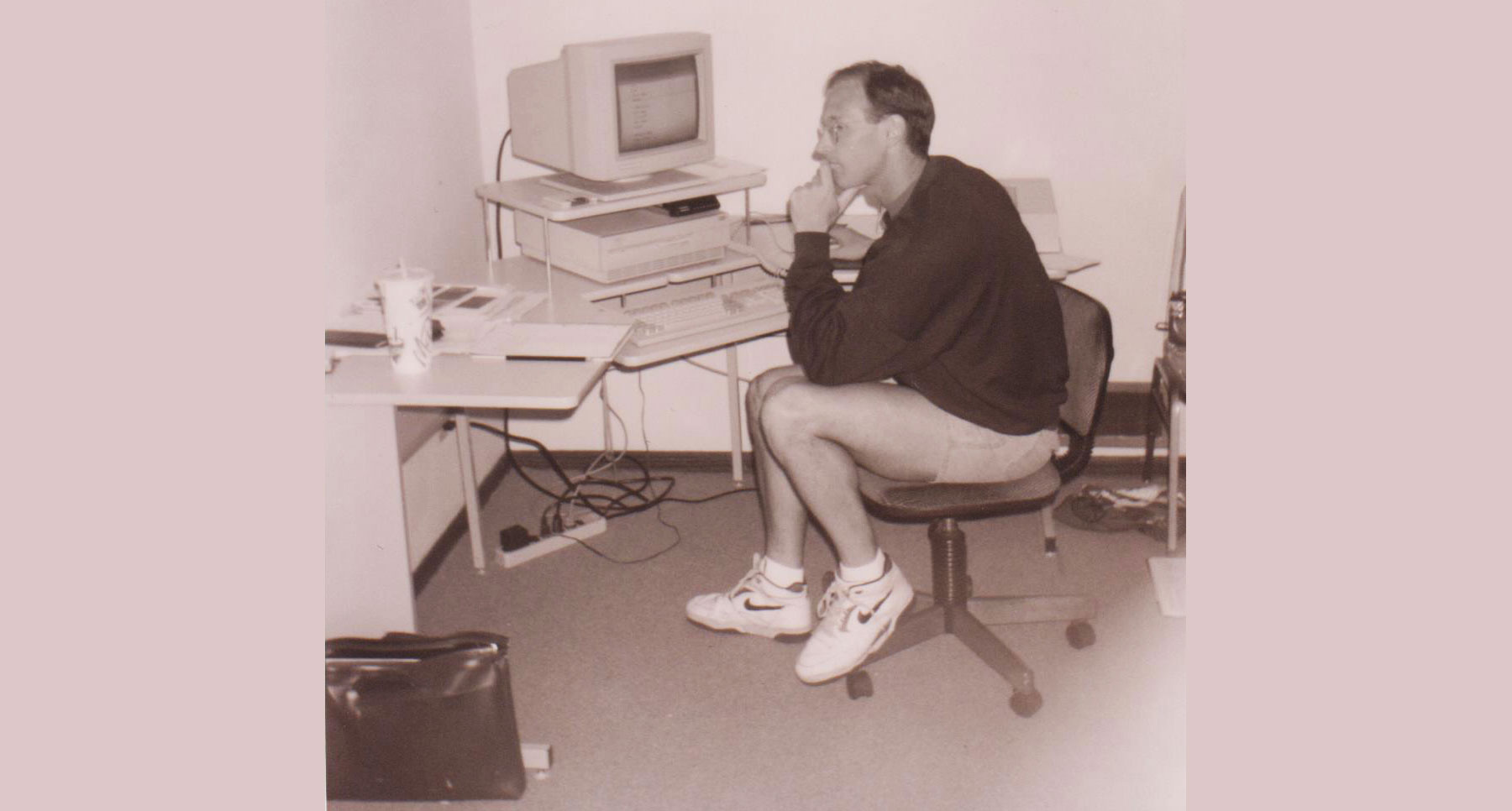 Co-Founder Brian Raffel at Ravens first office (1990).
In those days, we had only one megabyte for the whole game and we were already over that. Luckily, we had a friend who ran an Amiga store and he told us of some "real" programmers in the area we could talk to. We hired them and were able to make our demo level fit in memory!
The demo was one level of our game, fully fleshed out and playable, and we sent out 10 copies to 10 publishers. They told us they would get back to us in a few months – sort of a "don't call us, we will call you" reply.
Well, three days later, we had six offers! That is what got us started and since then, the time has flown by.

 Game Designer Mike Gummelt working on Hexen.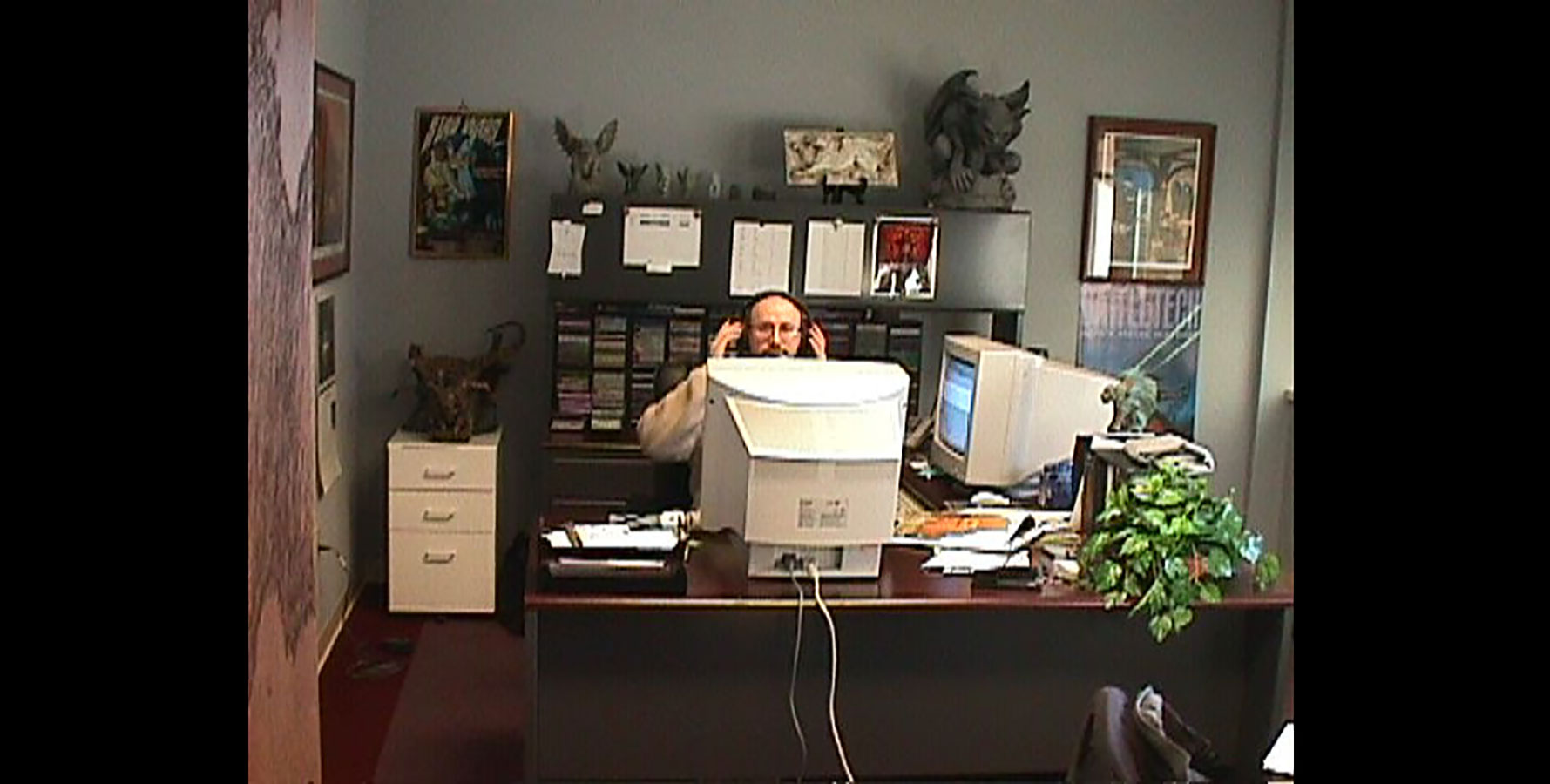 Co-Founder Steve Raffel working in his office.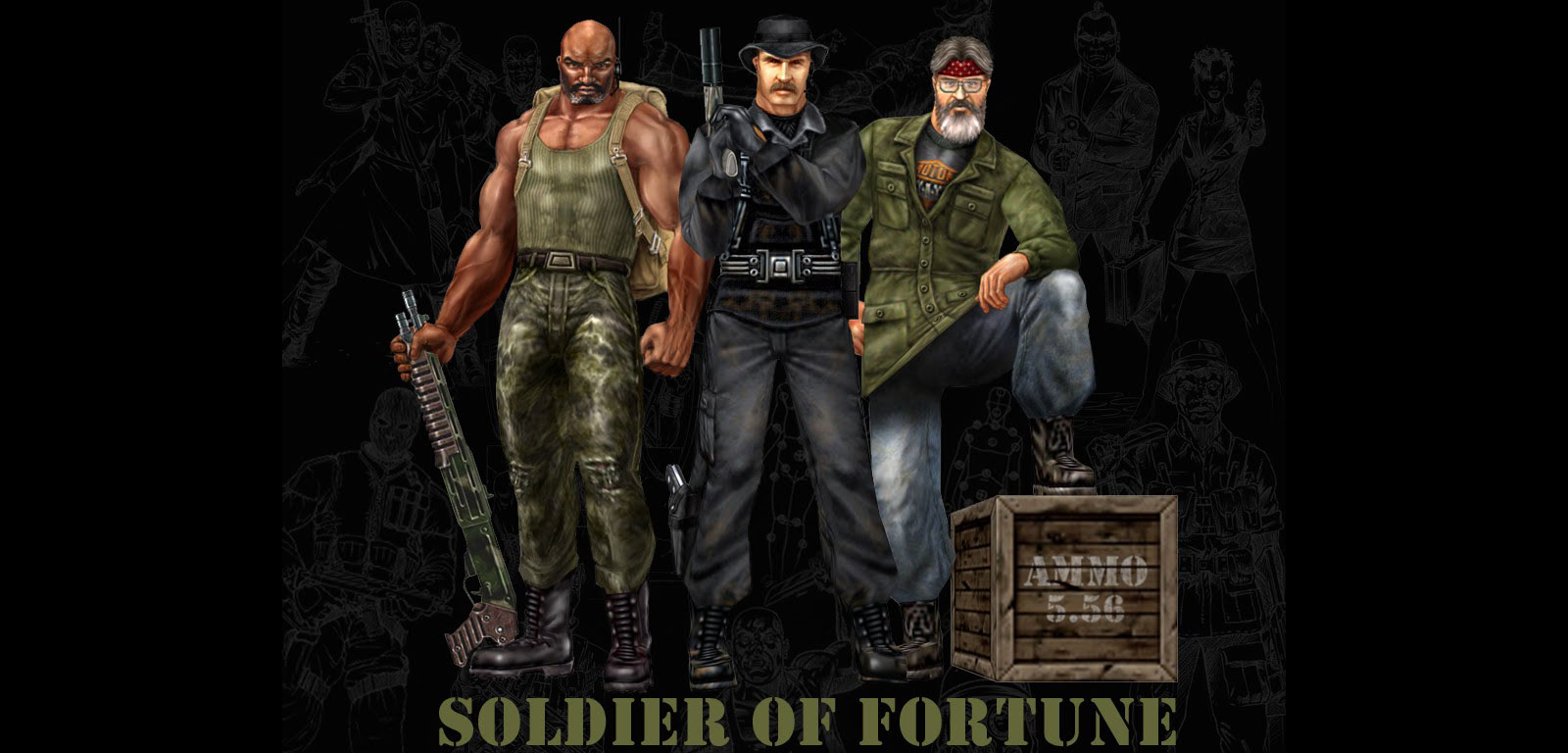 An iconic piece of art from Soldier of Fortune.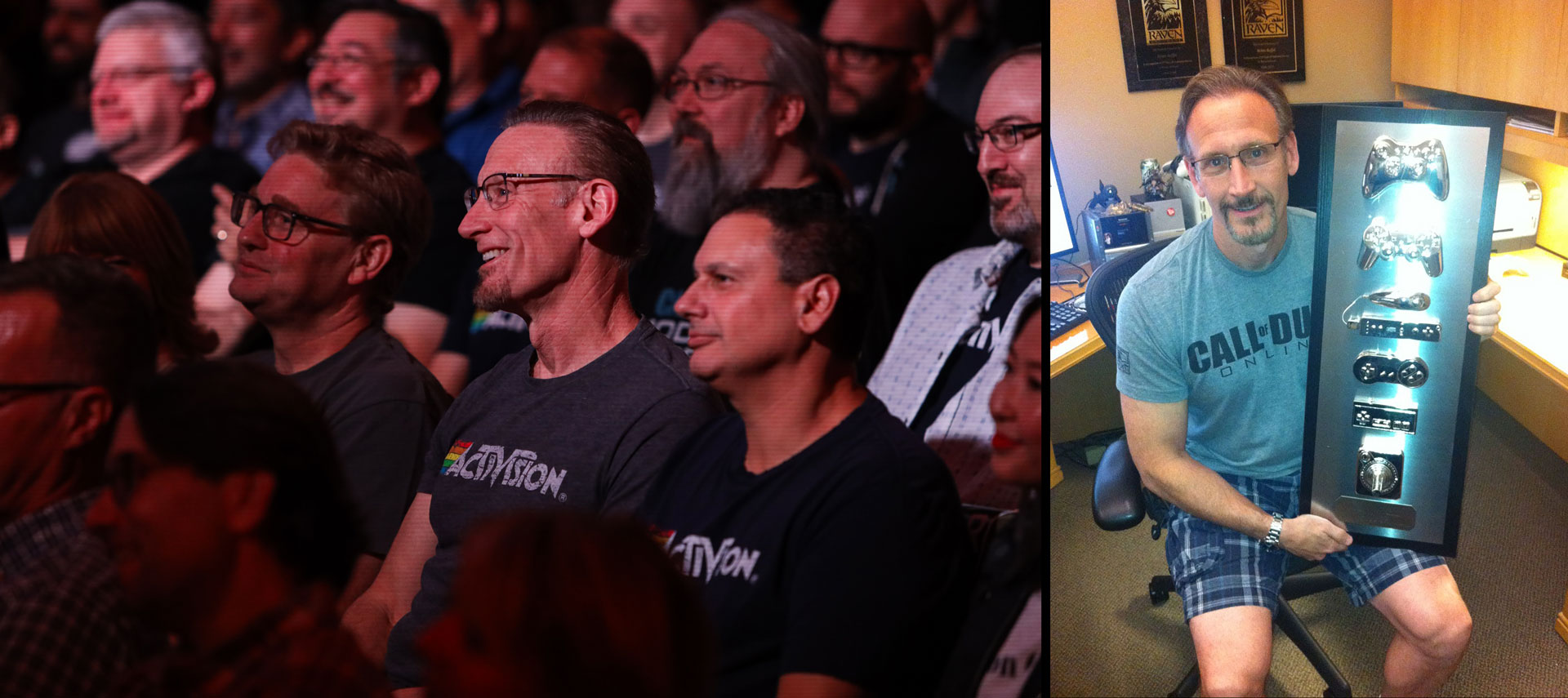 Brian Raffel celebrating Activision's 40th Anniversary in 2019 (left), and with Activision 15-year award, in 2012 (right).
AGB: Raven came a long way since its humble beginnings – why is this company one of the most venerable and longest-lasting game studios in the world?
BR: My brother Steve and I love making games and working with bright, creative people. The variety of different approaches to the games we make keep the work fresh and challenging, which keeps us engaged and focused.
Another reason I believe we have been successful and around for 30 years is we have always been collaborative people. If you look at our history of the games we have worked on, you will see we have made many of them in a collaborative setting.
My brother and I also knew we had to adapt quickly to the changing gaming industry trends, business models, and technology. We put ourselves in a "move or die" mindset. We knew it didn't take much to go out of business if you were in a rigid mindset or did not want to change.
Another reason for our success came in 1997, when we were the first studio acquired by Activision. We had spoken to many publishers during that time, but after speaking to Bobby Kotick and Brian Kelly from Activision, we were struck by how they really understood the industry and where it was going, so we jumped on board! At the time, Activision was the 15th largest publisher, but since then it has grown to become the #1 pure play publisher in the world.
That decision was easily one of the best of our lives.
Finally, we realized we needed talented people who had the ability to think on their feet and adapt with us. We have been extremely lucky to find and attract some of the best and brightest in the industry. Our team is what fuels Raven and makes it so much fun to work in this industry. I am honored to work with each one of them.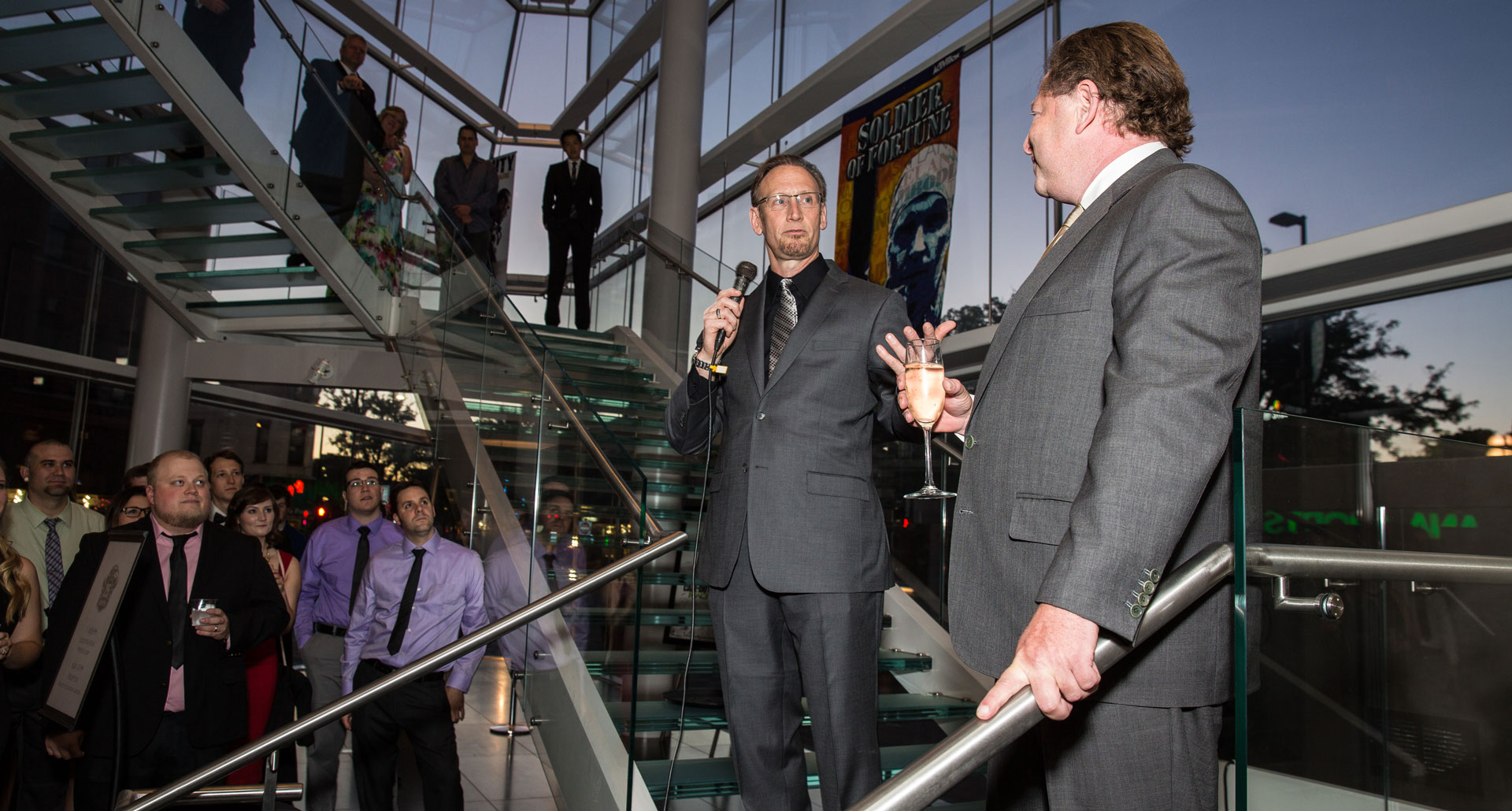 Brian Raffel with Activision's Bobby Kotick celebrating Raven's history of success.
AGB: Over the past 30 years, what challenges have you faced, and what is the one game, achievement, and/or award that Raven Software is most proud of?
BR: Over the last 30 years, we have faced many challenges to stay in business.
I know we both feel good that we made a lot of great decisions to get us here and despite many challenges we hired the right people and picked amazing projects. I am proud of the people that work by my side, of the culture we have built together, and being part of the Activision family of studios. The reward IS in the journey, and ours has been an amazing one so far.
That said, I do have some games that really stand out for me personally:
Black Crypt, our first game, will always be the most special to me. It is special to me because it was just me and my brother and we had NO idea what we were doing. But we figured it out and solved problem after problem together.
And more recently, Call of Duty: Warzone. This is the epitome of all I have discussed.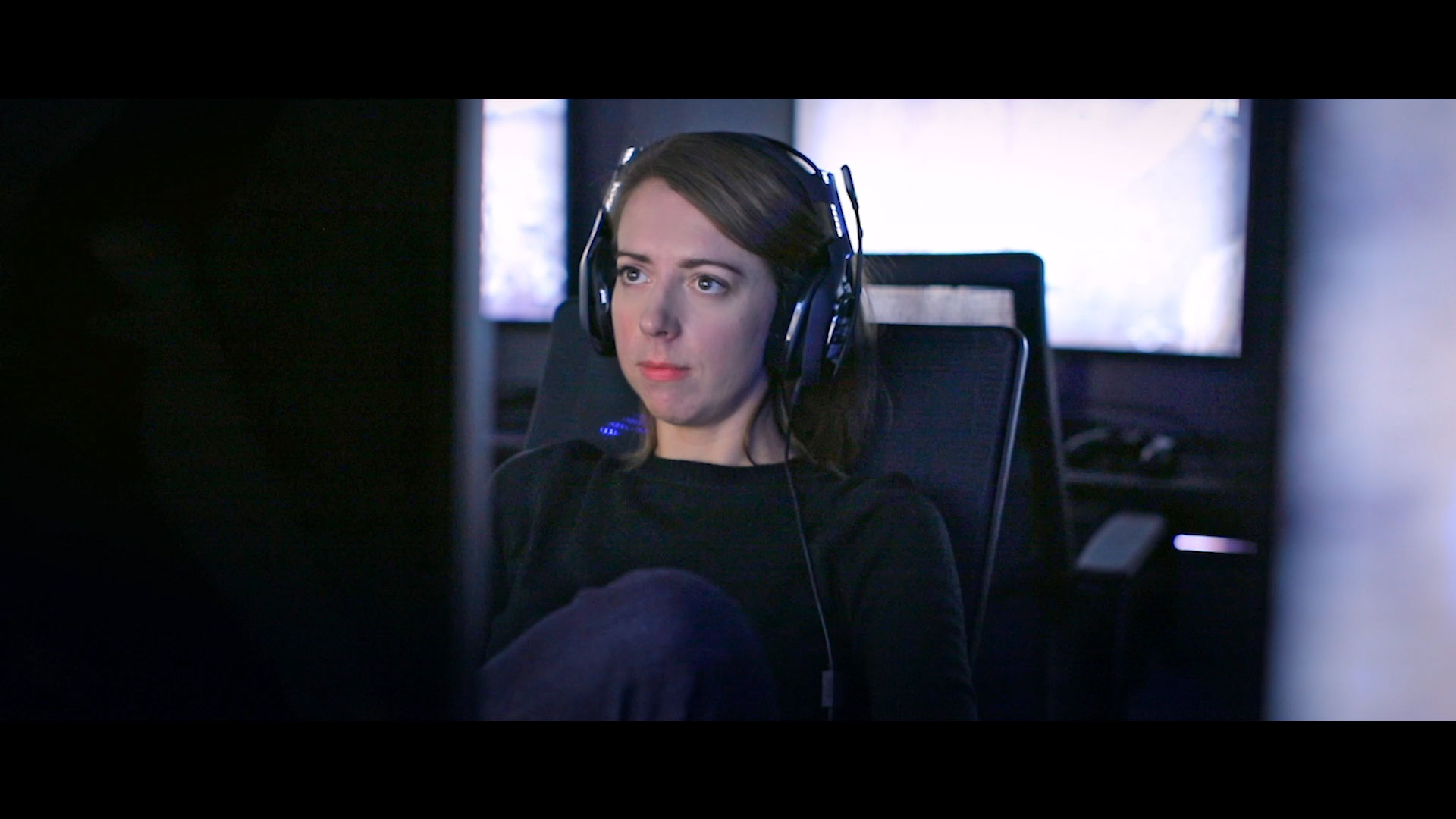 Amber Holkenbrink hard at work on Warzone.
Amber Holkenbrink – Senior Designer
AGB: After being in the industry for more than a decade, what brought you over to Raven Software?
Amber Holkenbrink: I entered the industry with the dream of being a character animator. I got my foot in the door at an indie studio right after graduation. I was hired as a 2D artist for the UI team. Once I understood that UI/UX was a field where I could be an advocate for the player, my passion evolved.
Several incredibly talented people in my network had found their way to Raven Software. They spoke so highly of the company that I knew I had to take the chance and apply.
I spent over an hour on the phone speaking with my future lead, Wayne Koenig. He told me about the studio culture and his philosophy on the role of UI/UX in games. I remember feeling like I had found my people. Raven became the studio where I wanted the next chapter of my career to begin.
AGB: What did you contribute to Warzone? And what was it like seeing your work translate into a hugely successful Battle Royale game?
AH: From the beginning of this project, the gameplay designers at Raven and Infinity Ward made their goal very clear: Warzone needs to offer the player new ways to experience a Battle Royale game.
The Raven UI/UX team was faced with the challenge of designing the in-game messaging and interactions for mechanics that players wouldn't expect to find in a Battle Royale. We worked closely with the engineers and designers to ensure the vision of features like the Gulag, contracts, pings, interactable map, and cash economy translated to players.
When Warzone went live, it was surreal to finally play the game with a random squad and see/hear players using the tools we designed for them to strategize their gameplay!
Since launch, our fierce dedication to the players has only intensified. We know that Warzone is more than a game for many people who are playing in a time of lockdown. Warzone is a space where people can still feel connected to their friends and family and we take the responsibility of maintaining and evolving that space very seriously.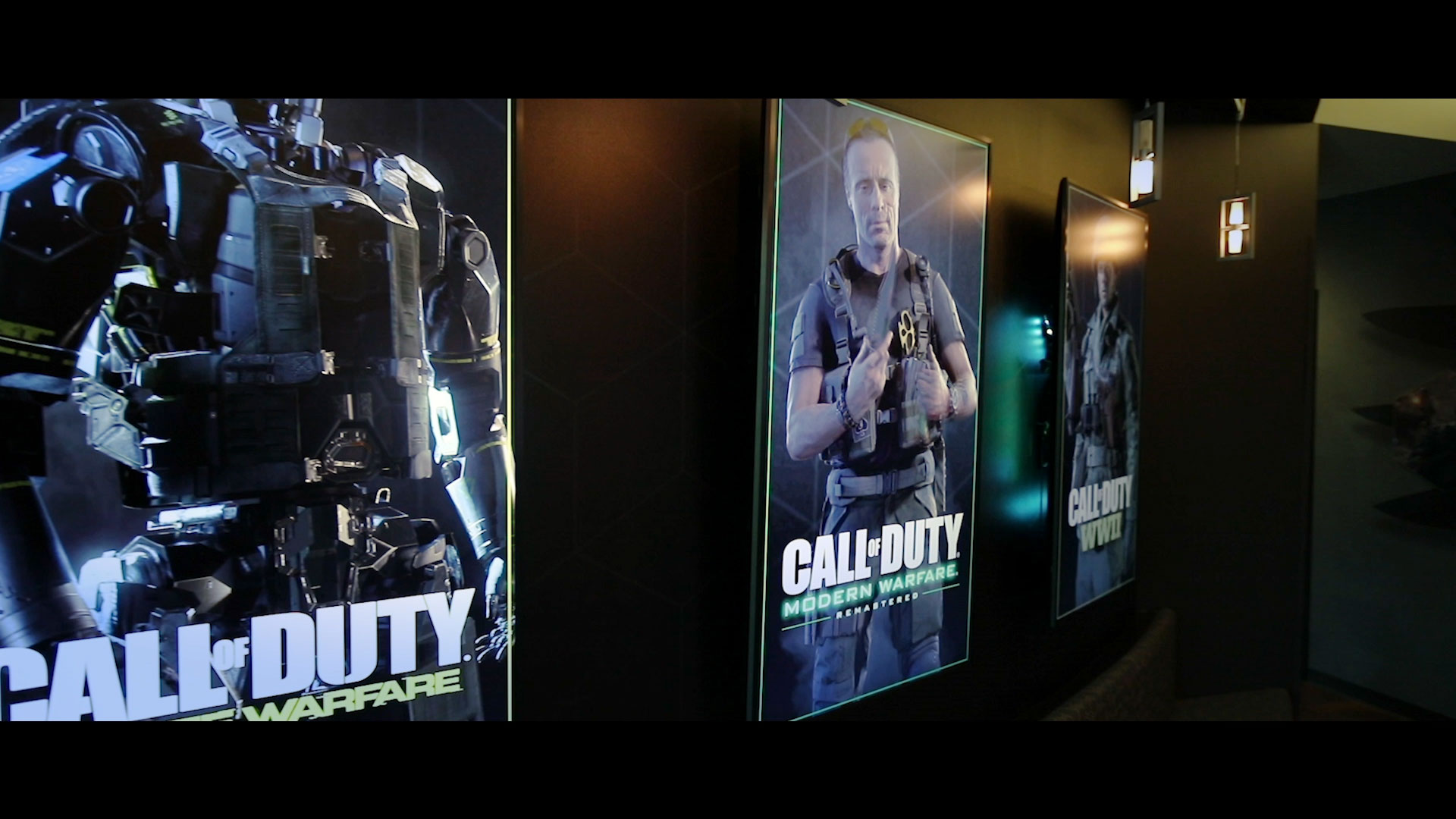 Animated pictures greet visitors to the Raven lobby.
AGB: How is it working at Raven Software? What is the Studio culture like, both prior to and during the current lockdown?
AH: In this studio, we push each other to be better and celebrate our accomplishments loudly and with lots of food.
Working on a game like Warzone has been a dream come true and it happened due to our sheer willpower to keep pushing forward. There have been many times on this project where I have walked into someone's office saying, "I want to do this crazy thing…Is that even possible?" Often, the reply is, "Well, we have to at least try."
I feel like that interaction can sum up the work mantra of Raven. When you work with someone who is willing to pull off the impossible for your vision, you show up the next day and you pull off the impossible for theirs.
Since WFH (Work From Home) started, I think we have all been vulnerable with each other about our bad days. I personally miss brainstorming a new feature on a whiteboard with my team, popping over to someone's cube when I hear an interesting conversation and running into people from other departments around the snack drawer.
I am lucky enough to work with incredibly resourceful people who care about each other's wellbeing. Teammates are devoting time to check in with people – we are creating better ways to brainstorm remotely, and some are setting up end of day chat spaces that recreate the feeling of working a few aisles over from the developers you are working with on a feature.
Just this last week, Raven sent snack boxes to our homes. It felt like I was away at camp and I had just received a care package from my crazy game dev family.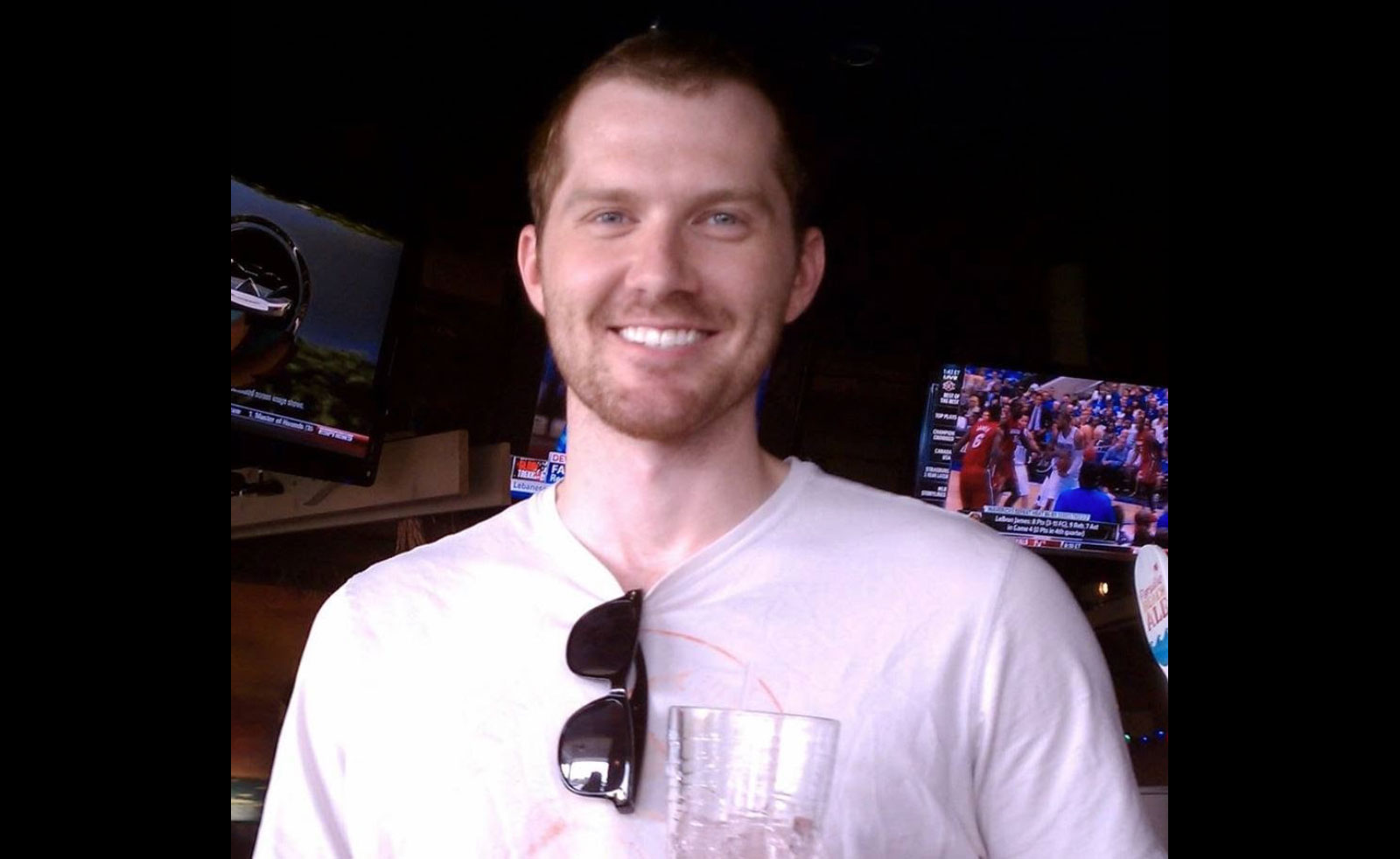 Charles Weiss – Lead Producer at Raven Software, enjoying a cold beverage with his team.
AGB: You started out as a QA Tester and rose up the ranks to become Lead Producer. Over the past 10 years, how do you think Raven has grown, and have you grown as an employee during that time?
Charles Weiss: I started at Raven a year after graduating from college; I have worked here longer than my "formative" High School and College years.
Back in 2010, Raven was a three-team studio working on licensed projects. I was there when the first opportunity to work on Call of Duty came along and Raven leadership put us on a path to long-term success by going all in on transitioning to work on the Call of Duty franchise.
Adapt or die; this has been a motto at Raven as long as I can remember, and it has always stuck with me. After being at Raven for only a few months, I knew I wanted to make a career out of making video games, but with no formal training in design, art, audio or programming, my options were somewhat limited from the start.
Fortunately, I had the opportunity to work closely with members of our production team and I can distinctly remember one day thinking, "I can do that." So, with a goal in mind, I went about trying to make myself as useful as I could within the studio. This led to me eventually being brought on to the production team.
Over the past 10 years, I feel I have taken a parallel path of growth alongside Raven, as I just wanted to get my foot in the door and prove myself. Each year has led to greater and greater opportunities that included making Multiplayer maps, Campaign missions, Exo Zombies, and much more. All this work has come with a growth and maturation that has culminated with Warzone.
AGB: What did the collaboration between Raven Software and Infinity Ward look like when creating Warzone?
CW: Creating a AAA video game nowadays is rarely a single studio effort and Warzone was no different.
We knew that Warzone was bigger than anything any of us had attempted before and going to be a huge challenge to develop. The amount of resources and top-tier talent required to make something like Warzone is immense and our studios operated as a single team to bring it to life.
From aligning communication channels (meetings, slack, email) and playtesting across studios daily, it was a unified effort from top to bottom.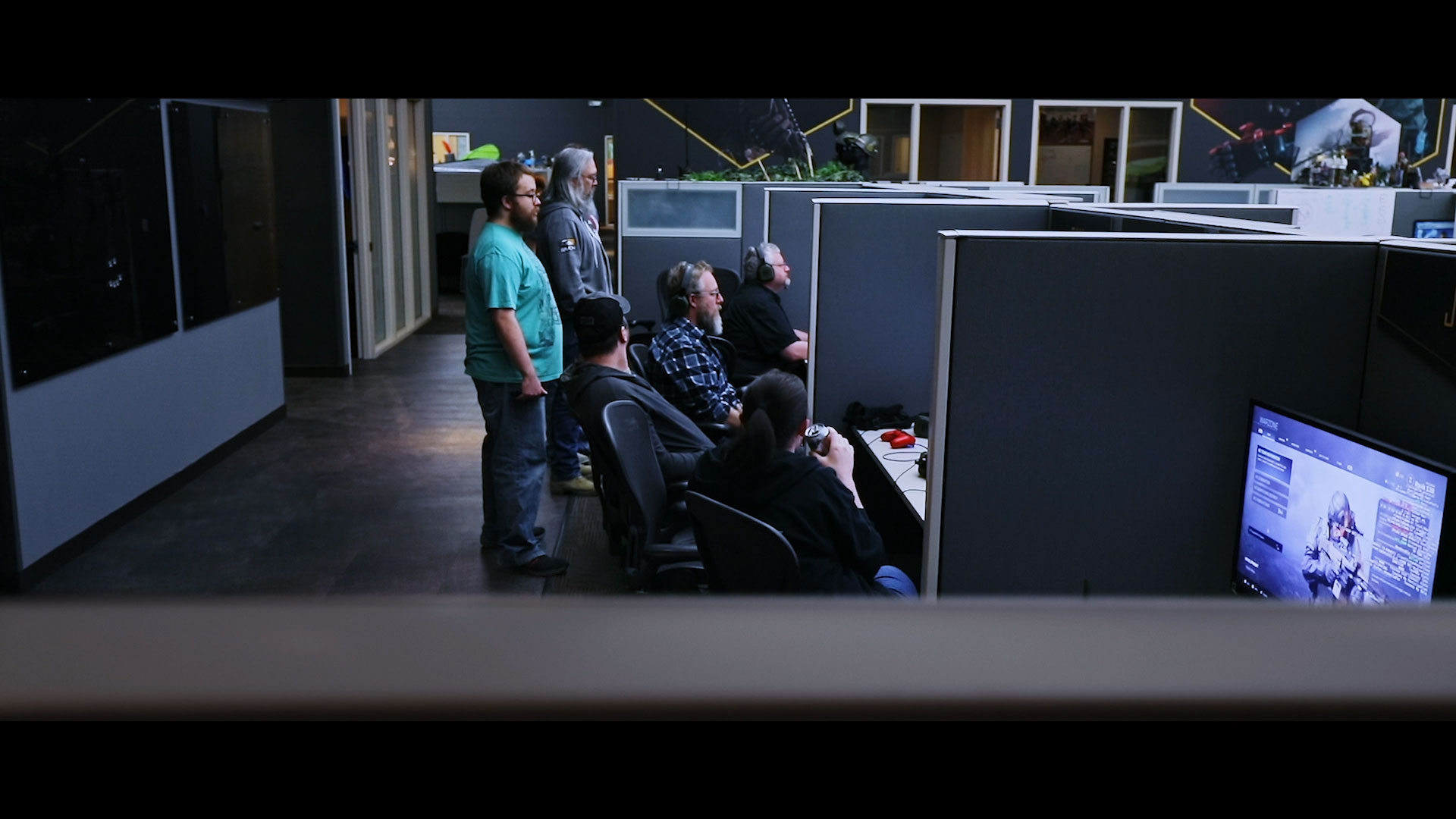 Inside the Studio, teams work a number of projects, including Warzone.
AGB: Would you say that Warzone is the greatest achievement Raven Software has had a hand in thus far? In other words, what are you most proud of with this incredible Battle Royale experience?
CW: Raven has this habit of setting the bar for itself every year. From working on the Black Ops series all the way through to Warzone; the Raven team has been a part of the Call of Duty franchise for a long time. With that said, it isn't every day you get the opportunity to take Call of Duty free-to-play and develop the largest multiplayer experience in the franchise's history.
Warzone is a unique challenge and I am beyond proud of every person that played a part in its development. That may sound a bit cliché, but game development is never easy and working on something at this scale only makes it harder.
Building game modes for 100+ players makes playtesting more difficult to coordinate and gather feedback. Building a map on the scale of Verdansk requires more artists, more designers, more reviews, and more coordination on a single map than ever before. QA testing all of this is an absolute achievement in itself. Even with all these challenges, the team never flinches, maintains their passion, and finds ways to adapt every step of the way.
Warzone is a next-level achievement for Raven Software and one that I feel incredibly lucky to have played a role in during the initial, and now the ongoing, development. While easily being the most challenging project I have been a part of it also happens to be my favorite and one that I am happy to go home and play.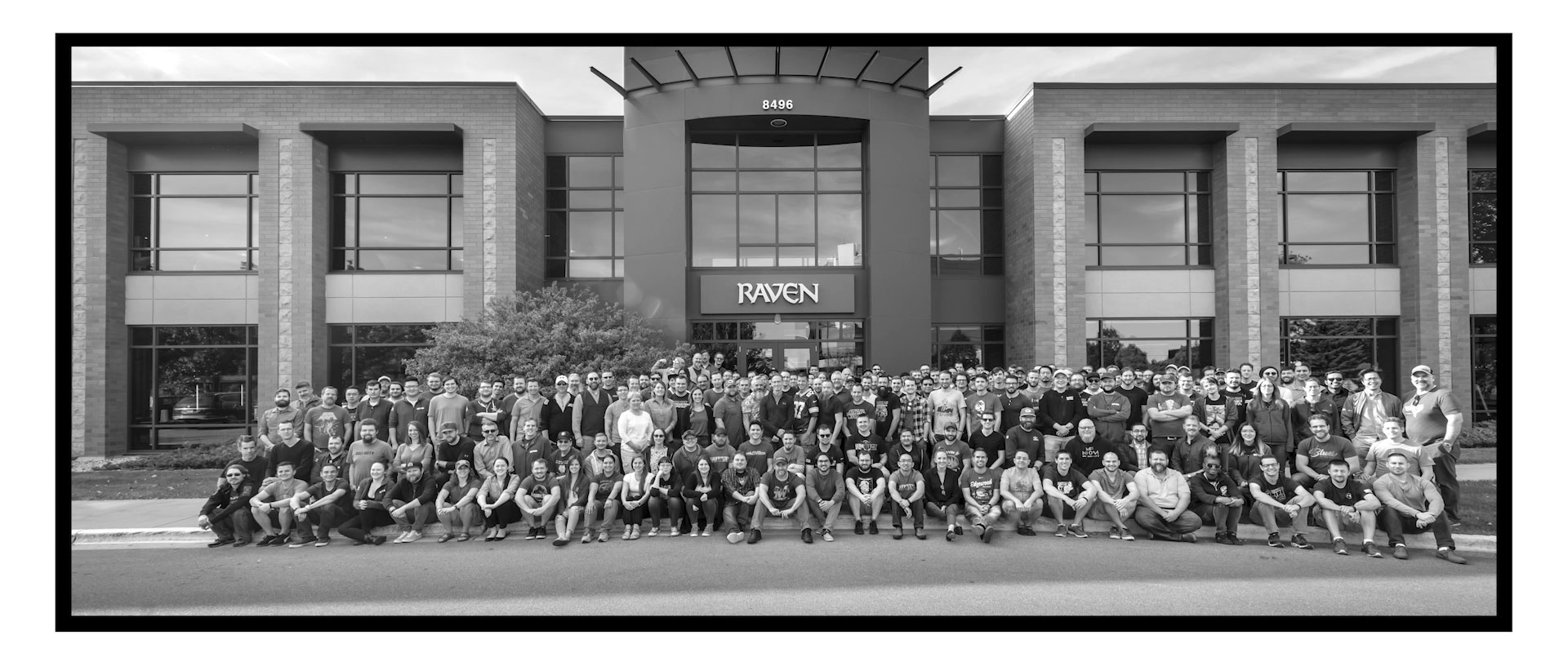 The entire Raven team celebrating together.
Looking to join Raven Software? Here's what Charles, Amber, and Brian have to say about what advice they have for prospects:
CW: Be prepared for your interview, be ready to explain why you want to work at Raven, be familiar with the titles we make, be prepared with questions for your interviewers, and be yourself.
AH: Be genuine. Think about what you want for your career and how your goals can be a contribution to a studio like Raven. You can't be a lone wolf in a studio like this, so be prepared to collaborate with an incredible team!
BR: My advice is to people who want to work at Raven is to be a person who is passionate, can work in a team setting, and is ready to adapt quickly to the demands of the gaming industry.
Thanks to everyone at Raven Software for their enthusiasm, dedication, and work ethic, and congratulations on 30 amazing years in the business!
For more information Raven Software, check out: www.ravensoftware.com and follow @RavenSoftware on Twitter and Instagram and Facebook.
For more information Warzone, visit: www.callofduty.com and follow @CallofDuty on Twitter, Instagram, and Facebook.
For more information and the latest intel on Call of Duty®: Modern Warfare®, check out: www.callofduty.com, www.youtube.com/callofduty and follow @InfinityWard and @CallofDuty on Twitter and Instagram and Facebook.
For more information on Activision games, follow @Activision on Twitter, Facebook, and Instagram.