Whether it's taking over huge aircraft hangars or building unique experiences at the most exciting video game events in the world, Taryn Hutt makes sure you're going to have an amazing time playing the newest games Activision has to offer.
Members of the Activision Global Experiential Marketing Team: Jessica Courter, Maile Robertson, Taryn Hutt, and Kecia Christiansen
Hutt is the Director of Global Experiential Marketing at Activision. Her job is to create immersive environments through which fans, YouTube stars, Twitch streamers, and video game journalists can experience and learn about games like Destiny 2 and Call of Duty: Black Ops 4. She effectively takes charge behind the scenes when the entire gaming world has its eyes on the Los Angeles Convention Center during the Electronic Entertainment Expo, otherwise known as E3.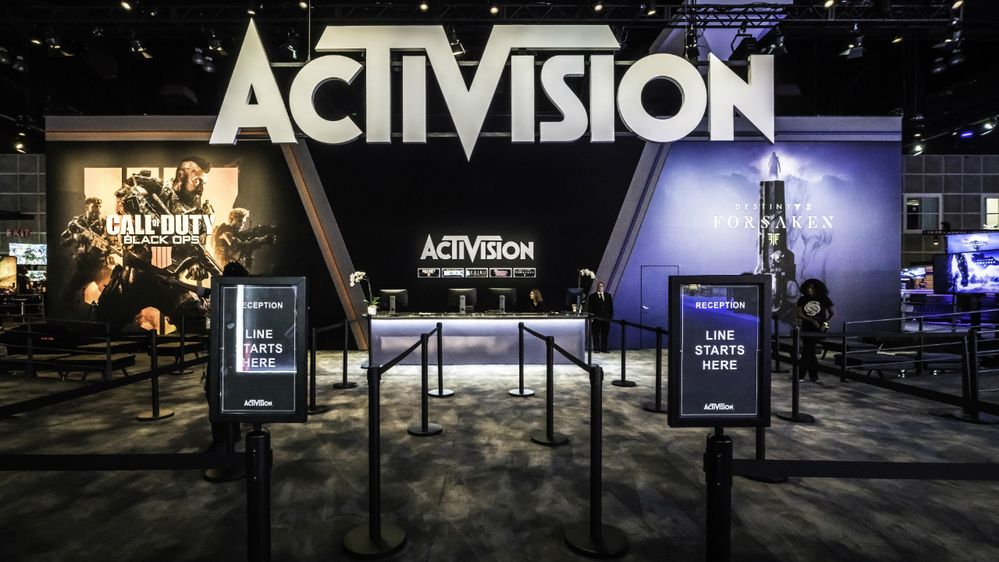 Taryn began her career in the advertising world, and after several years in account and client management, had the opportunity to create events and experiences to help companies develop their culture and values. In essence, she played a hand in making companies happier and healthier places for employees to be.
When Taryn first came to Activision she acted in a similar role, helping to create and celebrate an environment and culture for the men and women who work for the company. Eventually she was able to merge both experiences and skills by joining the Experiential Marketing team, and she now leads Activision's ongoing efforts to create engaging, fun and immersive experiences through which the world can learn and get excited about new, upcoming games.
"One recent event in particular that will always be a favorite is the Destiny 2 Gameplay Premiere last year," she told me recently in a phone conversation while taking a breather ahead of setting up Activision's booth on the show floor at E3 2018. "Not only was it one of our most successful events we've ever had at Activision, it was such a visually stunning experience created in two airport hangars. It was so rewarding to see the fans so positively responsive to our game, after a much-anticipated return. Our team actually just won an Experiential Marketing Award for this event just a few weeks ago, which was an incredible way to bring it all full circle.
"Taking over an airplane hangar is pretty cool, but how about taking center stage at a packed football stadium? "There've been a lot of amazing events I've worked on, but I think one of the most fun for me personally was probably our Guitar Hero Live/Seattle Seahawks partnership event, days before that game launched, at Century Link Stadium," she said. "We had the opportunity to launch the return of one of our franchises with a hands-on event on the 50-yard line and on the big screen in this iconic, music-centric city. It was pulled together very last-minute, it was chaotic, but it was an entirely new avenue and experience for me to personally tap into. That made it that much more fun, in addition to the fact that I'm a die-hard sports and football fan."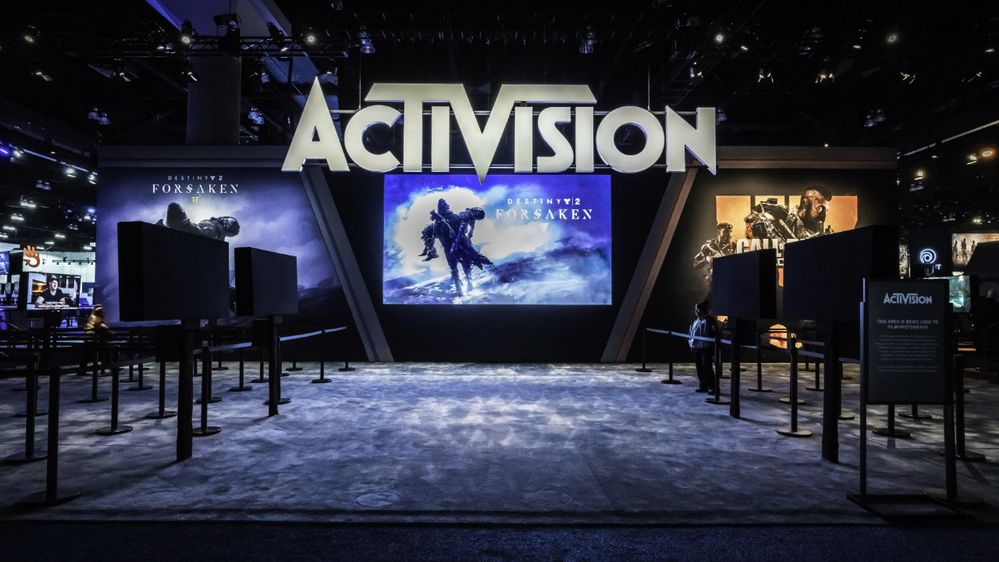 In addition to working on these sorts of fun, one-off events, Taryn also has to handle the annual slate of video game expos and conventions at which Activision maintains a strong presence. The biggest and most challenging event of all is E3.
"E3 is our biggest tradeshow here in North America; it has a global representation, and there are a lot of factors on the business level that go into it each year before we can even begin the creative development and production process. It's a beast of a project, and it takes an army of people internally and with our partners to bring this to life."
Planning for an event like E3 begins five to six months before the event takes place. Taryn and her team have to decide upon the strategy for the Expo, to plan out what they hope to achieve with Activision's presence at E3. This includes working closely with the game development studios whose games Activision will feature at the show.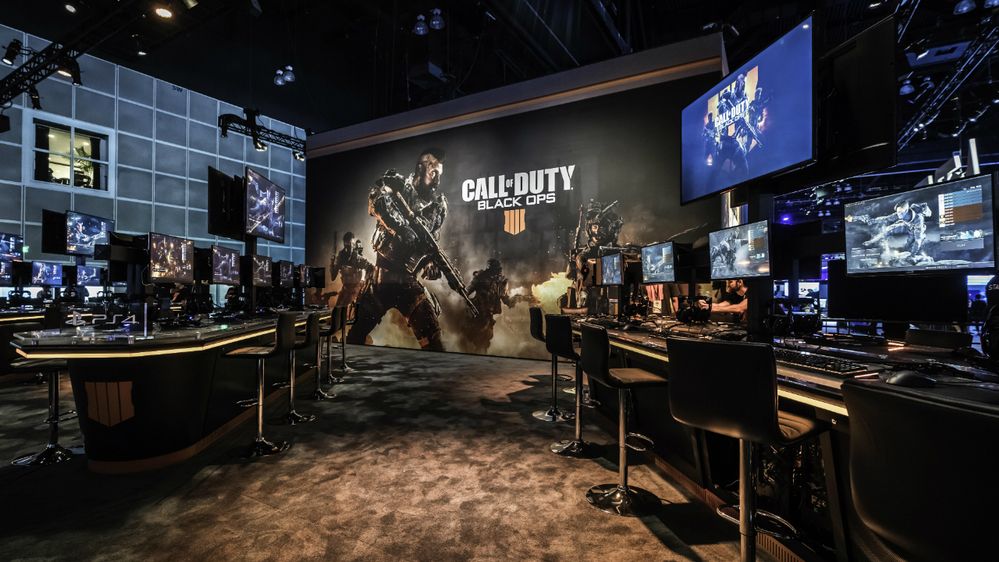 "Studios are an incredibly important part of our development process," she said. "We're bringing their game to life and putting it into the hands of so many people for the first time. We always want to ensure they're involved in the process of creative development and that they are able to weigh in on various parts of the experience, as well. This is even more important when we're revealing or launching a game. We have spent a lot of time with our partners at both Bungie and Treyarch in these months leading up to E3."
Once the E3 strategy has been laid out, it's time to start planning the actual space that Activision will occupy on the show floor. "We'll drive the conversation in terms of what the space requires, whether that's a hands-on presence, immersive experience, briefing rooms, press interview rooms and so on. We'll have a solid understanding out of the gate as to the size of space we need and location scale-type options to source, but we definitely have partners that specialize in the engineering and technical drawings of booth and event designs."
Taryn and her team use as much lead time as possible to physically assemble the huge event spaces that Activision creates at E3. "We began loading in E3 on Sunday, June 3, which was about ten days out from show start," she said. "My team was on-site and was essentially living at the LACC for the next several days until the show opened."
The night before E3 begins, Hutt scours the Activision booth to check for any and all last-minute details to be finalized. "My eye very likely sees things that a general attendee wouldn't, and we never want to deliver anything but the best representation of our brand and the best experience overall. It's polish, for me, at that stage."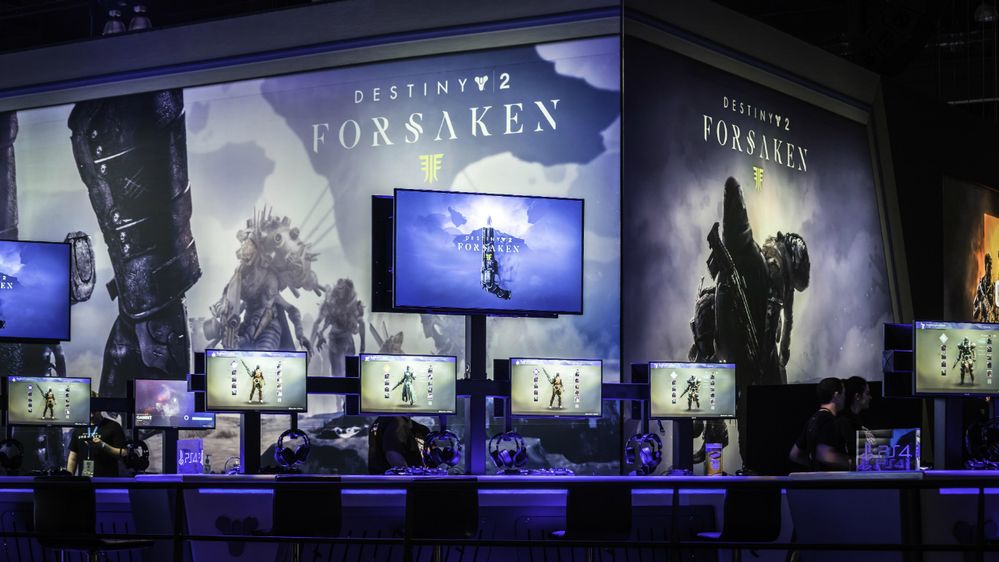 While you may think the actual days of the show would be the most stressful part of the experience, Hutt says that's not the case. "To be honest, and I should knock on wood, but the days leading up to an event are far more challenging than the actual day of. Barring any unforeseen circumstances, we're essentially in 'go mode' at that point and hit 'play' the day of. There are non-stop requests and questions coming in all at one time, by all different teams, which always happens immediately before an event starts, but we are ready to go at that point from a creative and production standpoint, a testing perspective, and we're just fine-tuning small details."
The ultimate goal at E3 for Hutt and her team is to create the most engaging and immersive environment that will allow players to get their hands on and learn about new games like Destiny 2: Forsaken and Black Ops 4, while leaving them with a positive experience. "It's incredibly exciting to hear and see when the fans are in awe of what we bring to life for them. It is very rewarding when they talk about the experience itself, and how they felt a part of the brand in every way from the moment they arrived."
Before Taryn had to return to the Los Angeles Convention Center and the fevered preparations for E3, I had time for one last question. I wanted to know how the rise of YouTube stars and Twitch streamers had changed the way she and her team had to plan for industry events.
"We are constantly thinking through the community lens, but also through this digital and interactive space," she said. "Every big event, essentially, that we are working on, is a livestream production. We want to engage and deliver the message to as much of our global community as possible, and on-site at events our influencer and content creator base is crucial."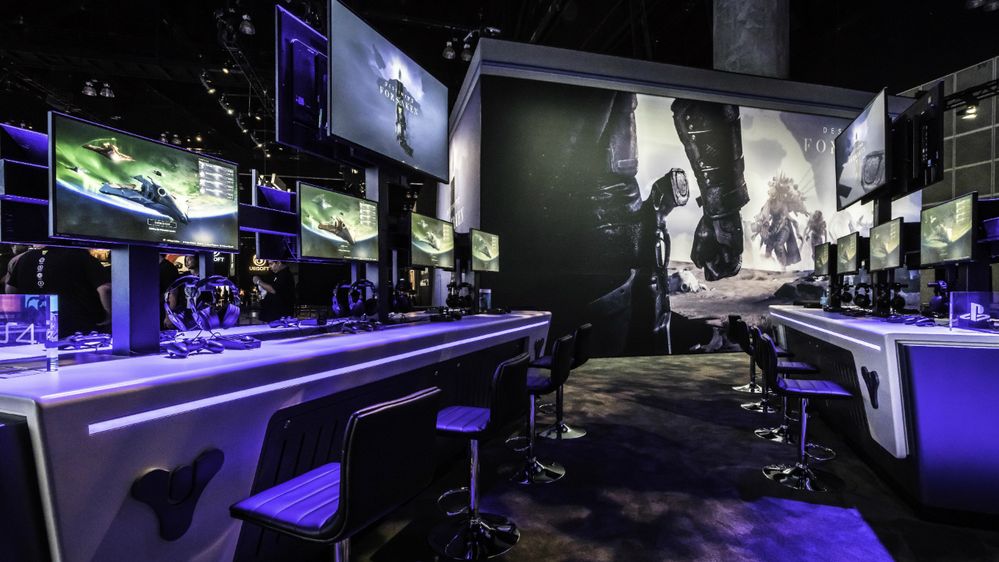 "We have had to adapt our experience to allow for this in nearly every event we do, whether that's setting up specific capture stations, allowing direct gameplay streaming, or creating pre or post-show events where they have the ability for more focused hands-on time and to meet with some of our core studio teams. It is a crucial part of our events, and we continue to try and expand in this area and give them the best experience possible."
Now, with E3 in the rearview mirror, Hutt and her team will move on to establish Activision's presence at the next big gaming event of the year, gamescom in Cologne, Germany. "We're always working to not only deliver and reach our core," said Hutt, "but also innovate, push boundaries, reach broader audiences, and expand into new territories." With such a busy annual schedule of events, Hutt will never run short of opportunities to hone her craft delivering exciting, interactive spaces for the fans of Activision's biggest games.
For more information about Activision, bookmark the Activision Games Blog, and follow us on Facebook, Twitter and Instagram!